'Below Deck Med': João Franco Says Someone Could Have Been Killed as a Result of His Drinking
João Franco from Below Deck Mediterranean shared that he was ready to live a sober life. He revealed that he quit drinking alcohol after doing a considerable amount of reflecting, he shared on Instagram.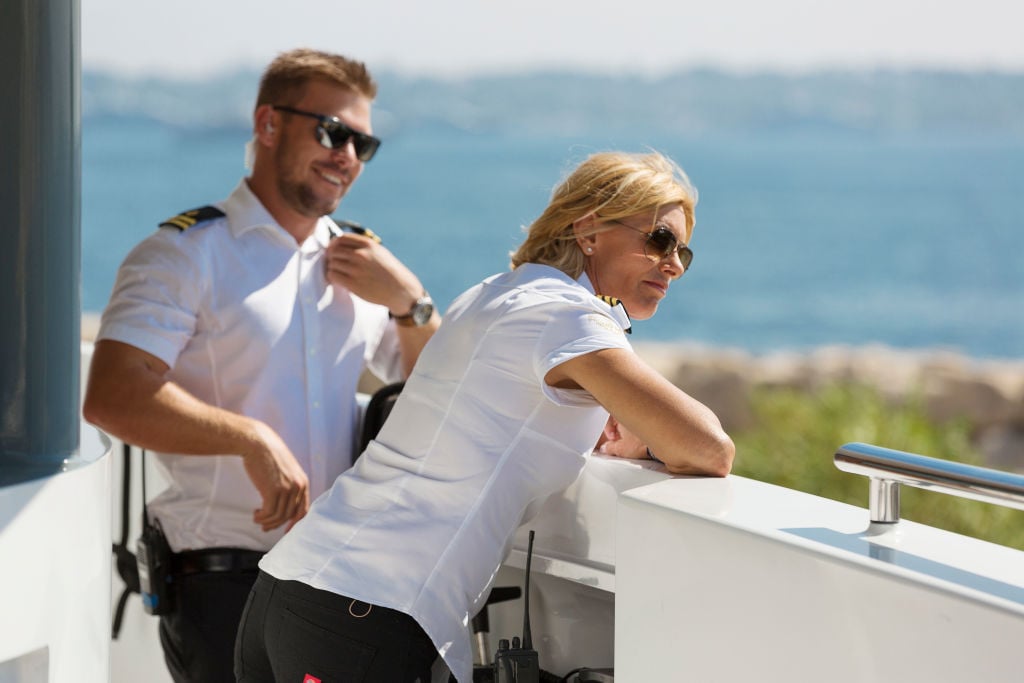 He started a series of three posts over the weekend. His first post focused on how he spent too much time dealing with a hangover. He could have instead been enjoying life with his family.
 "I'll tell you what… A hangover," he remarked along with photos taken with his father. "One that's lasted 3 days! Demons… Alcohol. I've decided I hate this feeling! I seriously hate it! I should be the happiest I have ever been and yet I feel insecure, questioning my purpose, or more so, what I'm doing with my time that is important and how much of my time on this earth I am spending on unimportant things."
His next post dove deeper into why he needed to stop, citing that signs were everywhere.
Franco says signs were everywhere that it was time to stop drinking
Franco began his post revealing that there were times he'd wake up covered in blood after a night of drinking. Or getting arrested should have been the wakeup call he needed. "We are given signs that we choose to see or ignore. I have certainly been given my fair share of signs," he wrote. "They come to me in different ways. Some are a blatant smack in my face, like getting in trouble with the law or waking up with torn clothes, blood and gashes all over my body, some blood stains not my own. Broken knuckles and no idea of how it happened."
Seeing Jezebob emerge on Below Deck Med should have also been a sign, he added. "Or watching my actions on a TV show, knowing very well that I would have handled situations very differently if I was sober," he penned.
But also learning that Captain Sandy Yawn was sober should have been a sign too. "Some signs more subtle, maybe through other people like @captainsandrayawn giving me light on when and why she made her decision to quit alcohol. The people close to me, telling me that I have so much potential to be great, I just need not f**k it up by going to jail or having a car accident."
He was concerned with more than a hangover
Franco says his demons were far more serious. "Not just killing me but all those involved too," he admitted. "Or worse- I live and others die. I go through waves. I reflect and calm down for a few months and then something gets me on the road to inevitable doom again."
Like some people, he shared that he often was able to get off the hook "I SOMEHOW miss a date with the devil and come back to my senses, all to start the process again. I have been told a countless amount of times that I have an endless supply of lives because SOMEBODY just keeps the lives coming! But why??"
Franco said he cheated death too many times. "I should have died this weekend with my actions," he revealed. "I should have died a month ago on my way to Victoria falls when I drove with my best mates in the car." He added, "I can count at least 10 times a year that I should have died." 
Captain Sandy reaches out
Yawn saw Franco's post and told him she was here for him. "Joao, after reading this I realized that this has always been your struggle," she responded. "I promise you, from experience, if you stay clean and do the next right thing, your life will be beyond your wildest dreams! I love you and I'm here for you." Yawn mentored another crew member last season who would get blackout drunk when the crew went out on the town.
Last season she shared that she was a recovering addict. Yawn told Showbiz Cheat Sheet she too could have had a different life if she continued to drink.  "I was a mess," she said in August. "By the grace of God, I'm alive. No matter how much money you have, it's not going to save your life if you are an addict or an alcoholic. And I was a major addict and alcoholic."
Like Franco, she never hurt or killed anyone. "But I could have killed someone. My life would be very different right now." Deckhand and close friend Colin Macy-O'Toole cheered Franco on too. "Proud of you buddy! You got this! 🙌🏼," he wrote.