'Below Deck Med': Kate Chastain From 'Below Deck' Shades Hannah Ferrier for Her Vegas Menu Suggestions
Kate Chastain from Below Deck likened Hannah Ferrier's "Vegas Night" food suggestions to a TGI Friday's, shading the former Below Deck Mediterranean chief stew for not realizing Vegas offers a slew of fine restaurants.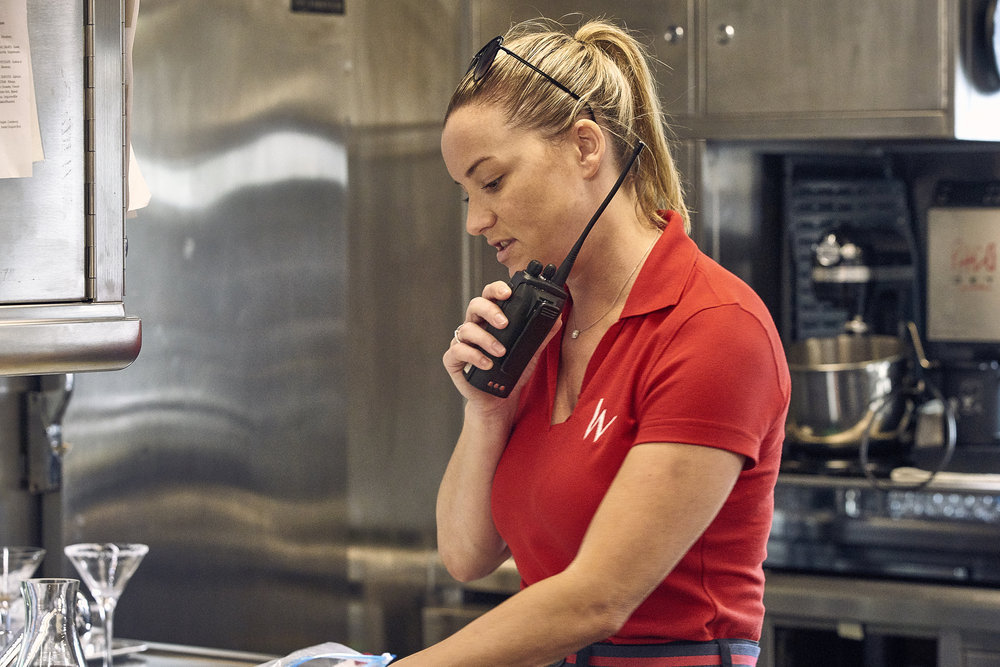 Chastain is now offering her hot takes on previous Below Deck Med episodes this season. She dropped her comment when Ferrier advised chef Hindrigo "Kiko" Lorran about what he should serve for the now-infamous Vegas meal.
Ferrier suggested nachos and truffle fries, adding that's the fare she indulges in when she's in Las Vegas. "Oh, Hannah's only been to TGI Friday's in Vegas," Chastain said. "That's so sad. It's got some of the best restaurants on the planet."
'50 Shades of Beige' menu
Lorran admitted during the episode that Las Vegas cuisine seemed fancy but he was going to trust Ferrier's advice. "I would say Vegas is the opposite of simple," Chastain remarked. "It's like over the top. Has anyone on this boat been to Vegas? Anyone? Anyone from this crew been to Vegas?"
Lorran also suggested he create brownies that resembled dominos. "Dominos, that's not Vegas, that's a retirement home in Boca down the street," Chastain exclaimed. "I wanna Google Las Vegas and I'm pretty sure dominos isn't the first thing that comes up."
The meal is finally revealed as platters of fried food are delivered to the table. "Oh my, Hannah only ate off the children's menu in Vegas," Chastain concluded. "Children aren't even allowed in Vegas and this is a children's menu;"
"You know you're not doing well when all your food is the same color," Chastain observed. "50 Shades of Beige menu."
Chastain thinks Chef Kiko wanted out
Captain Sandy Yawn confronted Christine "Bugsy" Drake about bringing the fried food plates, especially the nachos to the guests. Drake said her hands were tied. But Chastain said that there were plenty of times she'd just shelve a plate from a chef when the food looked subpar.
"Put some green something somewhere!" Chastain urged. "Drop some asparagus. Make a Caesar salad. Caesars Palace salad! Clams casino?"
Chastain observed that Yawn probably had bad flashbacks to last season. The first chef on season 4 was also going to serve nachos, but Ferrier refused to bring them to the guests. "Nachos are Captain Sandy's kryptonite," she said. "Sandy is having Mila flashbacks."
When Yawn confronted Lorran about the menu, Chastain thinks she knows what was happening. Lorran told Yawn he'd leave the boat. But instead, she asked him to just make it through the charter and stick to the food he knows. But he persisted until she ultimately nodded in agreement that he could leave the boat. "Kiko wants out," Chastain surmised. "Kiko's begging for it. Okay, okay you leave! She's like okay, sure!"
"This season of Below Deck Med just keeps proving that good yachties are hard to find," she added.
Below Deck Mediterranean Watch With Kate Chastain is on Tuesday at 9/8c on Bravo.