'Below Deck Med': Kate Chastain Isn't Totally Convinced Chef Kiko Was Fired
Kate Chastain from 'Below Deck' thinks Chef Kiko from 'Below Deck Med' actually quit and wasn't truly fired.
Did he quit or was he fired? Kate Chastain from Below Deck isn't entirely sure chef Hindrigo "Kiko" Lorran from Below Deck Mediterranean was actually fired.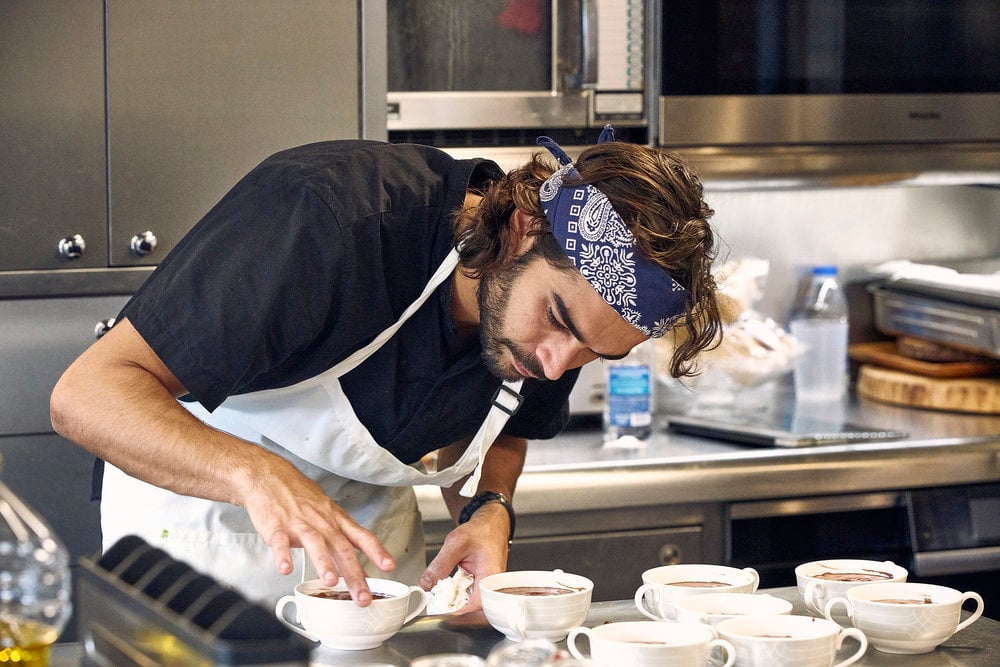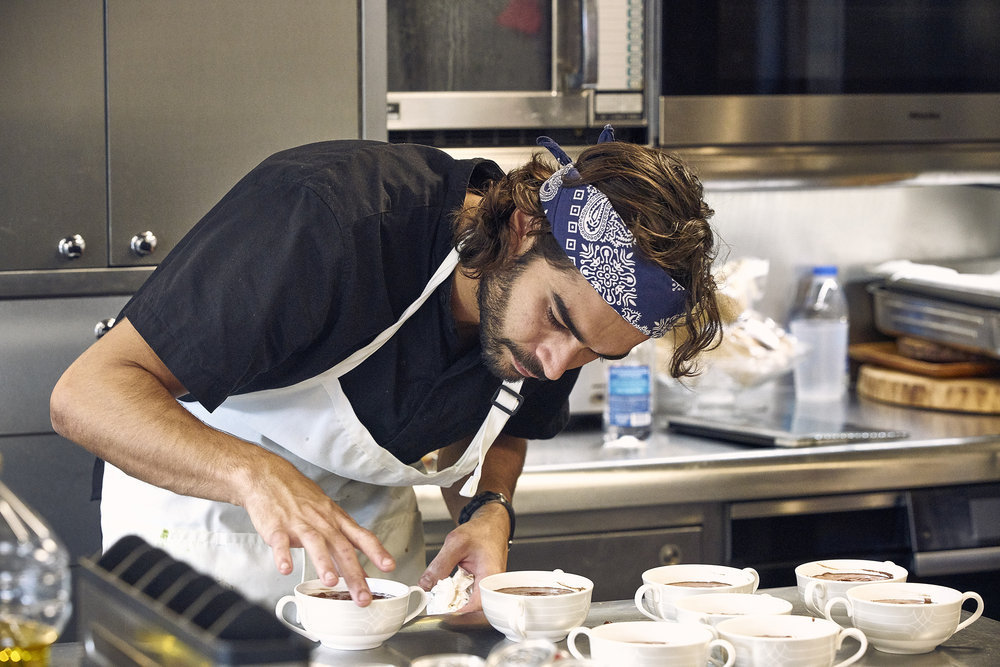 Lorran was already on Captain Sandy Yawn's radar after he fumbled during the previous charter. But during the Vegas night disaster, Yawn confronted him about the menu, which he planned using chief stew Hannah Ferrier's advice.
Perhaps Lorran knew his time was limited on the boat and told Yawn he'd just leave. "It's like chef Kiko's asking to leave," Chastain said during her Tuesday night commentary. "I don't think Sandy really fired him."
Kate Chastain thinks Chef Kiko actually quit
Lorran pushes Yawn to give him an answer by pressing her about finishing the meal and then leaving. She finally nods her head. But when Lorran tells another crew member he's been fired, Chastain disagrees.
"You kind of quit, Kiko," she said. Lorran is seen telling Ferrier about the exchange and that Yawn didn't think he was capable of doing the job. He also reminded Ferrier the menu is what they discussed because he's never been to Las Vegas.
"Clearly, you've never been to Vegas," Chastain said. At this point, Chastain shifted the blame to Ferrier. "Apologize, Hannah," Chastain urged. "For your bad advice."
Ferrier is seen crying on the boat saying how much she hates her job. "Yeah, we all hate the job, Hannah," Chastain said. "It's yachting. We don't do it because we love the job, we do it for money and travel."
Chastain blames Ferrier for the Vegas menu
Chastain made it perfectly clear during the episode that not only was Lorran's dismissal Ferrier's fault but that Ferrier could have possibly saved his job if she spoke up.
Ferrier said she felt horrible about losing Lorran. "Do you feel apologetic, do you feel guilty?" Chastain asked. "Do you feel responsible?"
Yawn later notices that Ferrier seemed rattled. "Now's your chance, Hannah," Chastain said. "You told him to make that food. Why are you shaking? Because you feel guilty. Use your words. Save Kiko. Get it off your chest."
Ferrier visited Lorran's bunk to tell him how sorry she was to see him leave. But Chastain still pushed for Ferrier to admit wrongdoing. "And I told you to make the items that got you terminated," Chastain finished Ferrier's sentence.
Chastain shaded Ferrier last week over the menu idea too
Chastain also watched the episode when Yawn discovered that the Vegas menu was a disaster. "Oh, Hannah's only been to TGI Friday's in Vegas," she remarked. "That's so sad. It's got some of the best restaurants on the planet."
Oh my, Hannah only ate off the children's menu in Vegas," Chastain added. "Children aren't even allowed in Vegas and this is a children's menu."
"You know you're not doing well when all your food is the same color," Chastain joked. "50 Shades of Beige menu."
She also observed that Lorran seemed to want to leave the boat. "Kiko wants out," Chastain said. "Kiko's begging for it. Okay, okay you leave! She's like okay, sure!"