'Below Deck Med': Kate Chastain Reveals the 4-Letter Word That Drives Chefs Crazy
Kate Chastain from Below Deck shared that most yacht chefs have one trigger four-letter word that will send them spiraling: Cake.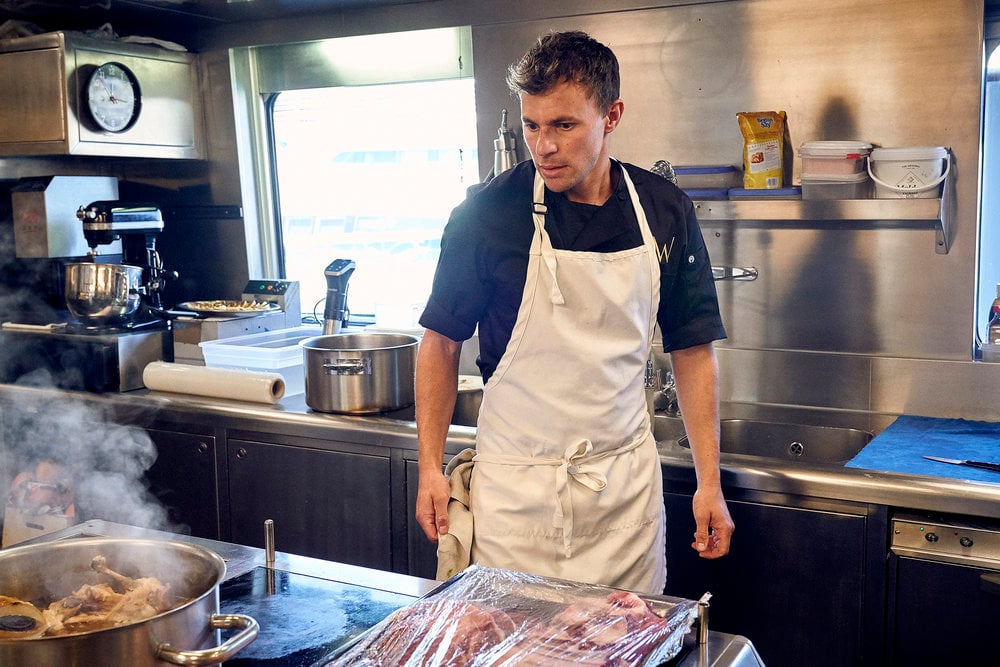 Chastain commented on the a previous Below Deck Mediterranean episode when chef Tom Checketts embarked upon his first charter. Checketts had a rough start, having to improvise in the kitchen and fielding unexpected requests.
So when chief stew Christine "Bugsy" Drake tells Checketts he suddenly needs to bake a cake for the evening's meal, Chastain shared that Checketts' reaction was pretty familiar. Checketts didn't openly explode but he continued to grumble and complain about having to bake an impromptu cake.
Cake is a four-letter word for all chefs
"I do think Tom is a very talented chef, honestly," Chastain initially observed. "It's like that's where all his personality goes." But she saw Checketts' demeanor shift when Drake tells him he needs to make the cake.
"This is hilarious," she said. "Every chef, when they hear cake is like, 'cake?' Right out with the curse word." Checketts begins to curse as he thinks about having to bake the cake.
Chastain then has the perfect solution for the sudden cake request. "Use a box mix," she said. "One chef I worked with was very smart, she just used box mix."
"Cake is a four letter word for all chefs," Chastain added. "Chef is a four-letter word for all stews. Stew is a four-letter word for all deckhands!"
Checketts and girlfriend bosun Malia White retreat to their cabin where Checketts complains to White about having to make the cake. "Cakes just spin chefs out," Chastain said laughing. "Four-letter word for chefs! Day one he's cursing and b*tching."
Speaking of cakes …
Chastain had her own cake run-in before she retired from the series. Chef Kevin Dobson was asked to make a phallic-looking cake for the last charter of the season. The group of women celebrated journalist Jemele Hill's engagement and requested the cake. Dobson took the cake construction extremely seriously, creating a three-dimensional penis cake.
"The cake was gorgeous," Chastain admitted during the Below Deck After Show. However, Dobson pushed Chastain to the brink earlier in the day so she allowed him to proudly serve the cake after the bride-to-be had already gone to bed.
"This is perfect," Chastain said during the episode. "Kevin put a lot of effort into this cake and Jemele went to bed. This entire season Kevin has been a d*ck to me. And yeah, I acted like a b*tch, but guess what? I am a b*tch. I've just been hiding it, but now you've awoken the b*tch and there's no going back."
Captain Lee Rosbach joined the guests for dinner and the group was discussing charity work when Dobson appeared with a big smile and the cake.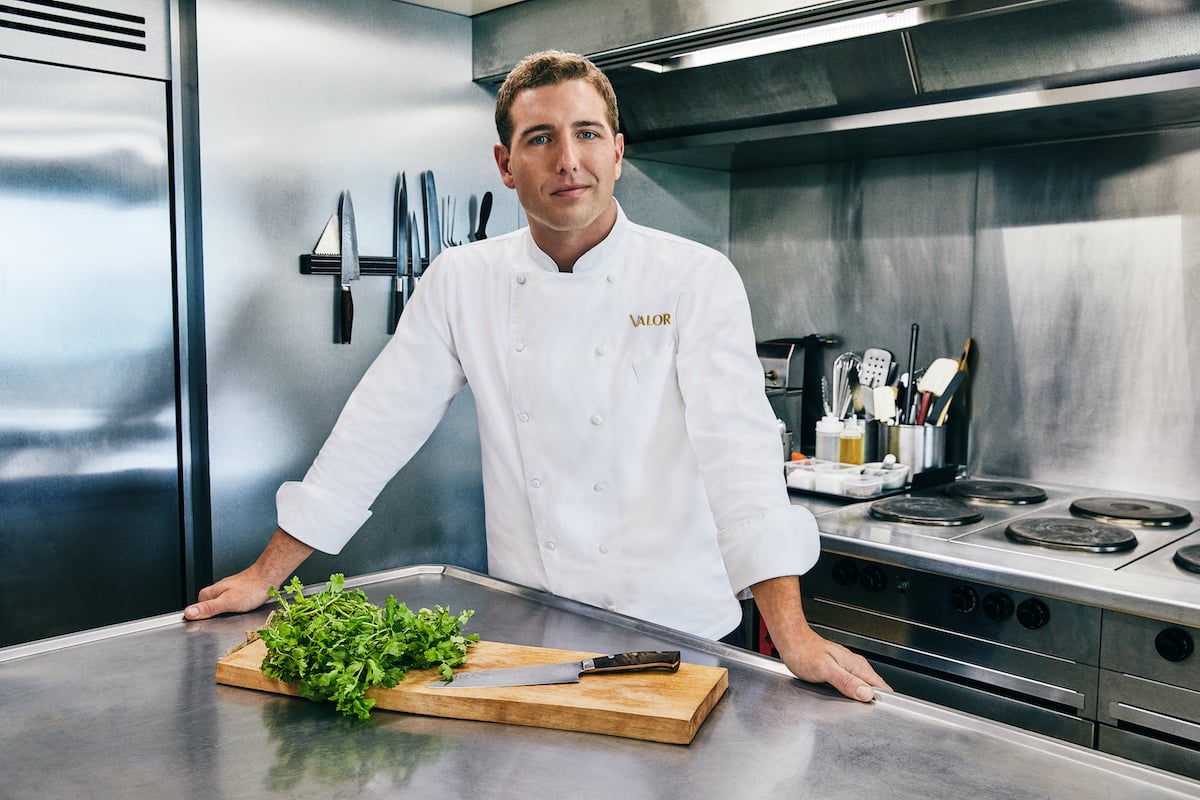 "It was a f**king letdown. That c**k should've had a flopping mechanism," Dobson said during the After Show. The room became extremely quiet and everyone looked uncomfortable.
"[The guests] were talking about like orphans and stuff, and [Kevin] comes out with a d*ck in his hands," Chastain joked.