'Below Deck Med': Kate Chastain Sides With Malia White Over the Cabin Dispute
Kate Chastain from Below Deck thinks chief stew Hannah Ferrier from Below Deck Mediterranean was being unreasonable when it came to the cabin swapping debacle with bosun Malia White.
Chastain gave her hot take on a previous episode and came down firmly on White's side of the argument. While she sides with White, it is also no secret that Chastain and Ferrier are no longer friends. Chastain learned that Ferrier gossiped about her behind her back, so Chastain sent her a text.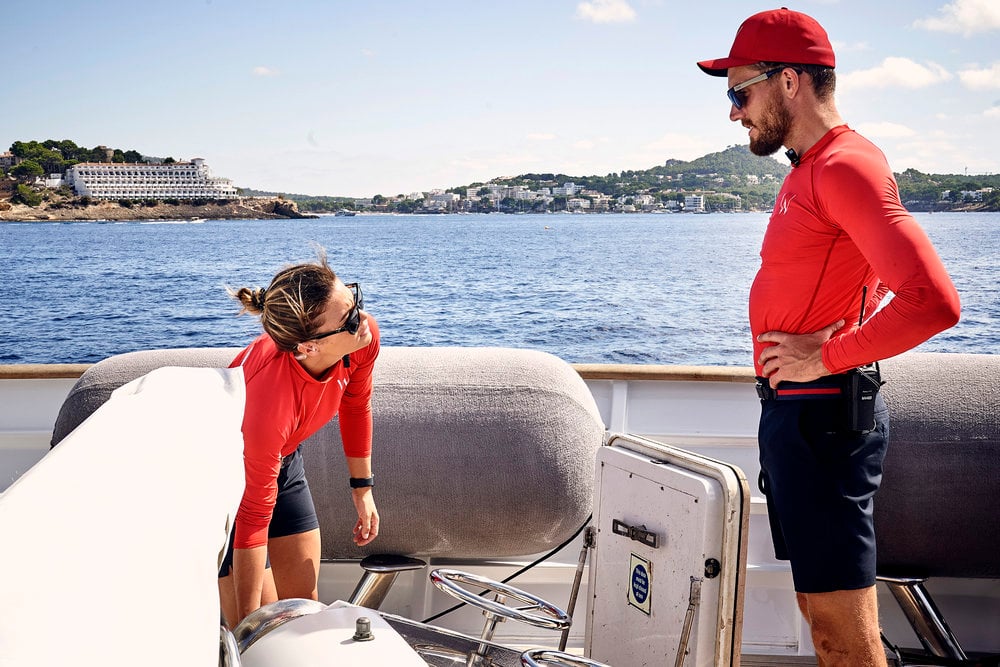 During the episode, Chastain remarked that it was now a year today that Ferrier left her unread. She said Ferrier never responded to her text message and the two never spoke again.
Ferrier was ill during the episode that Chastain viewed. "I remember last season or the season before, Hannah was so hammered, she fell off the counter and knocked her head and had a concussion," Chastain recounts. "And then worked in Dubrovnik the next day. So, I'm pretty sure Hannah is used to rallying. This is weird."
Kate Chastain thinks the rooming arrangement is perfect
Chastain doesn't seem to understand why Ferrier made a stink about sharing a cabin with Christine "Bugsy" Drake. "Just share a freaking cabin together!" Chastain says during the previews. Ferrier and Drake had their differences in the past and were still learning how to work together.
RELATED: 'Below Deck': Kate Chastain Discusses Feuds With Hannah Ferrier and Caroline Bedol
"Here's the thing that's bulls**t," Chastain says about Ferrier's concern over being in the same cabin with Drake. "Hannah and Bugsy will never be in the cabin at the same time. Or they shouldn't be. It's actually perfect that Hannah and Bugsy should room together because they'll never see each other. Two ships passing in the night!"
"Hannah does spend a lot of time in her cabin so …" Chastain adds.
Chasain says White and Ferrier's argument is 'wild'
Chastain seems irritated when Ferrier discusses cabin arrangements with Drake. While they acknowledge allowing the couples to room together would be ideal, they both agree sharing a cabin may not be the best for the boat. "This is so annoying," Chastain says. "Because they're like bonding over the fact that they don't like each other. 'Right? I agree! I agree too!'"
"You're not signing a lease lady!" Chastain exclaims as Drake ruminates over the cabin arrangements.
Chastain says she thought the argument Ferrier and White end up having is wild. "You're being so difficult Hannah," Chastain says. "It does not matter who you room with. I don't think I've liked a single roommate I've had on a boat ever. You're not there building a pillow fort. Hannah and Bugsy you will not be in the cabin at the same time!"
RELATED: 'Below Deck Med': Kate Chastain Isn't Totally Convinced Chef Kiko Was Fired
"Let the guy and the girl who have a relationship, snuggle together," Chastain adds.
White ultimately confided in Captain Sandy Yawn. Yawn made the call to allow for the cabin move which is when White snapped a photo of Ferrier's unregistered prescription valium. White sent the photo to Yawn, which contributed to Ferrier getting fired during the next episode.