'Below Deck Med': Katie Flood and Kate Chastain Dish About Leonardo DiCaprio Yacht Experience
Chief stews Katie Flood from Below Deck Mediterranean and Kate Chastain from Below Deck both had encounters with actor Leonardo DiCaprio and dished about their experience. Flood shared during a recent episode that DiCaprio was a charter guest on a boat she worked on and revealed that he was the first celebrity she met.
Katie Flood from 'Below Deck Med' reveals Leonardo DiCaprio's cocktail preference
Flood said in a confessional that meeting DiCaprio left her starstruck. "First celebrity I ever met," she revealed in a confessional, admitting she was a green stew at the time. "First time on a yacht. I am f–king green at this point and the chief stew goes up to me and was like, I want to make sure Leo has a drink in his hand all night. I'm like, why the f–k is she trusting me?"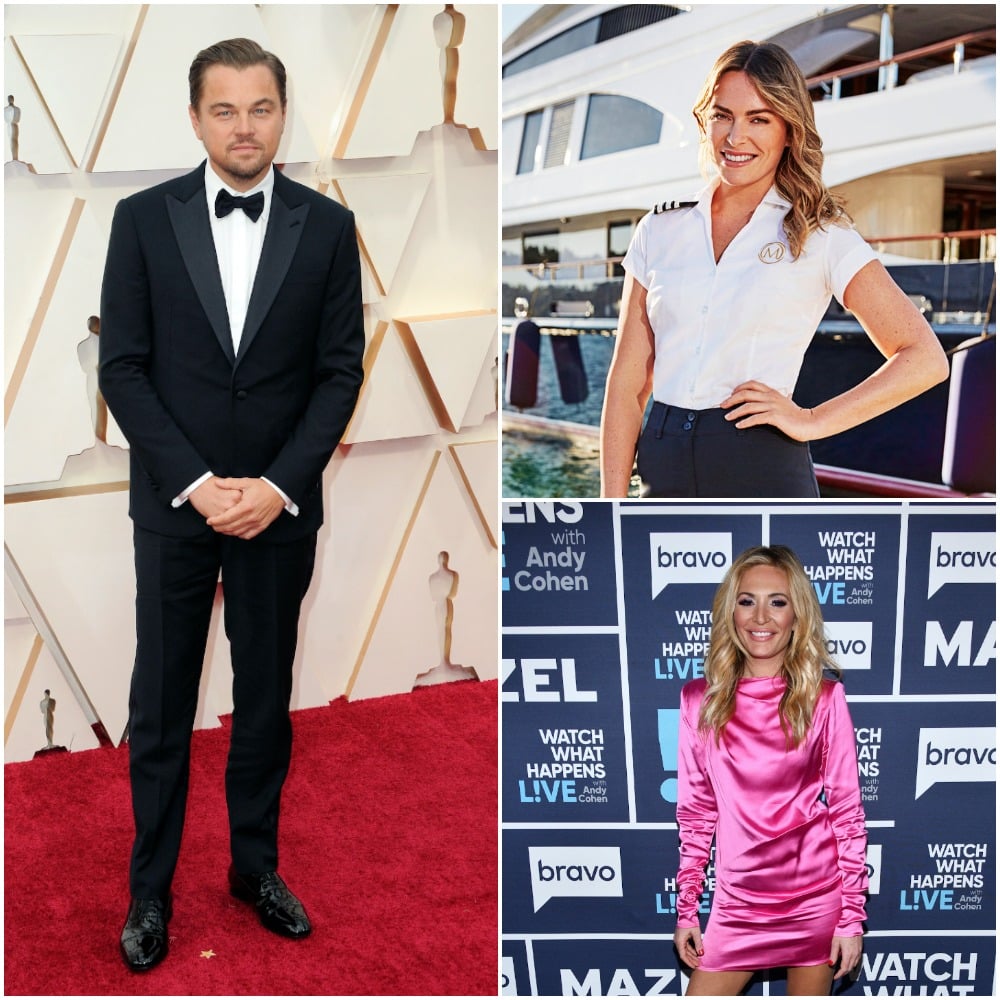 Flood shared with stew Lexi Wilson about her experience with DiCaprio as they set the table for the guests' dinner. "I met him, the first boat I ever worked on at the Cannes Film Festival," Flood dished. She then revealed DiCaprio's cocktail preference. "Loves a dart, loves a Bloody Mary too."
Kate Chastain from 'Below Deck' also had her own Leonardo DiCaprio encounter
Chastain dished about what it's like to work for celebrities in the yachting business. "Celebrities are not really the yacht owners," Chastain said during a Build appearance in 2019. "They can't afford it. We're talking about people who invented Google. Like billionaires, you've never heard of and you'll never be able to Google them. Because they invented Google and they can make sure they're not on Google."
RELATED: 'Below Deck': Kate Chastain Reveals Big Money (and a Guest Role) Is the Only Way She Would Return
She then revealed that she worked on a boat when DiCaprio was a guest. "He's very beautiful in person," she recalled. But added that most famous actors travel as guests onboard big yachts. "They like to have celebrity friends come on board and that always made it a little more exciting," she remarked.
Courtney Veale from 'Below Deck Mediterranean' discussed working for Magic Johnson
Stew Courtney Veale from Below Deck Mediterranean may not have worked for DiCaprio, but opened up about working on a yacht that NBA-great Magic Johnson chartered. "Yeah, so Magic and his wife and a couple of their friends were charter guests on the last trip, it was awesome," she told Decider after she shared a photo with Johnson on Instagram. "They were so nice. It was also LaTanya Richardson Jackson, Samuel L. Jackson's wife. So we had the full cool crew. They were such lovely people."
RELATED: Below Deck Mediterranean's Courtney Veale Works Aboard Massive $740,000 per Week Mega Yacht Siren
"We did an art thing with them, where me and one of the guys dressed up in togas and they had to do a live drawing of us, it was surreal," she continued. "I went on a walk with them and Magic Johnson helped me get down a wall because obviously he's so tall and I'm like five foot three. So yeah, it was a crazy experience but it was really fun."