'Below Deck Med': Katie Flood Teases Shocking Season 6 Twists – 'Nobody Has Any Idea What's About to Happen' (Exclusive)
Below Deck Mediterranean Season 6 has shocking twists and turns and viewers will be stunned when they witness what is about to happen, chief stew Katie Flood said. Flood recently teased what's to come this season, sharing that viewers who think they have this season figured out will be shocked.
'Below Deck Mediterranean' Season 6 is about to have an unexpected twist
While Flood couldn't spill about storylines, she did share that fans need to buckle up. "What I can tell you is it's not what you guys expect," she told Showbiz Cheat Sheet. Some fans leaned into the Lexi Wilson storyline, thinking that Wilson is the entire show. Flood said fans shouldn't get too comfortable with their theories.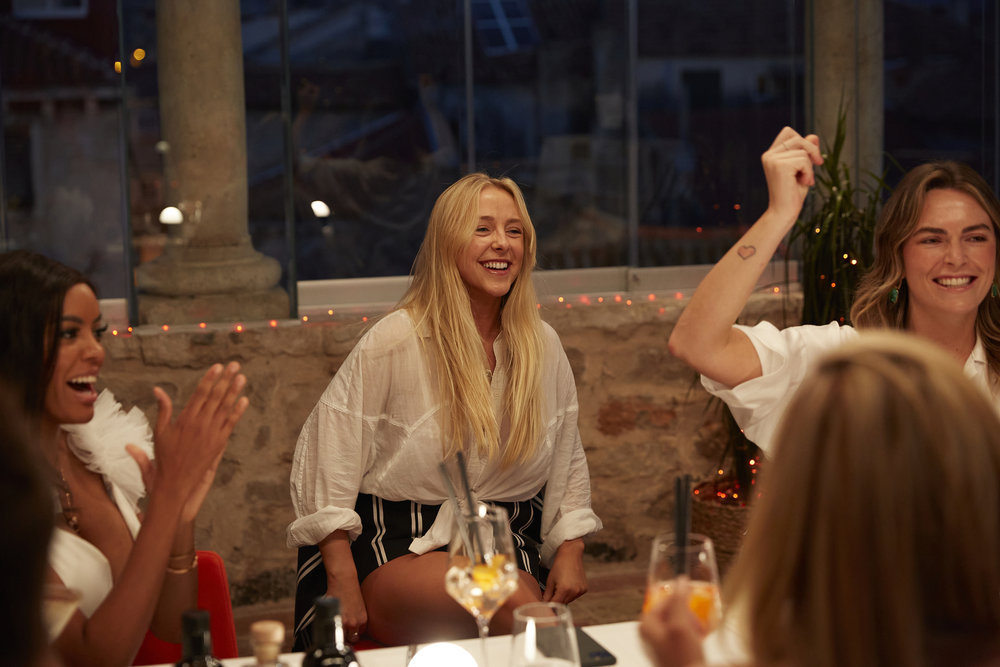 "It's so funny reading all the comments and stuff," she continued. "Like people think you've got this all figured out. And nobody has any idea what's about to happen. I don't think it's gonna be what viewers expect. And yeah, there's a lot to come for sure."
Katie Flood makes a big decision on 'Below Deck Med' Season 6
The midseason trailer shows an explosive exchange from Captain Sandy Yawn toward bosun Malia White. Plus, the deck team suffers some pretty serious injuries too. Also, is the crew going to start fighting after getting along so well? Flood said the people who were friends on the boat are still friends. "I'm still running around like a headless chicken," she laughed.
"I can't really say too much without spilling the tea," she added. "But basically yeah, I think no one is gonna see what is coming. But I mean, one part of it yes. Also, a decision I make is about to come. And I stand my ground with that. I listened to my gut with that one. So you guys will see that one for sure. There's definitely more in the works." Yawn is seen telling Flood to make a decision in the midseason trailer, which begs the question: does she end up keeping stew Delaney Evans? Or does she completely change the entire makeup of the interior team?
'People start to go nuts' on 'Below Deck Mediterranean'
Below Deck Mediterranean alum, Bobby Giancola provided additional insight to Flood's remarks. Giancola teamed up with Colin Macy-O'Toole for Below Deck Galley Talk and revealed that fights between friends are about to occur this season. "Let's just put it this way, for the most part, everyone has been getting along pretty great. Except for Lexi [Wilson] here and there," he told Showbiz Cheat Sheet in an earlier interview.
"Keep in mind, I don't think we're halfway through the season yet," he added. "And even good friends and people that get along after the stresses of multiple charters and being away from home and stuck in small quarters and people start to go nuts."
Giancola backed up Flood's assertion that the season is about to become shocking. "There's gonna be some arguing between people that you haven't seen yet," he teased. "And that you wouldn't expect. So yeah, it's gonna be nuts, it's gonna be crazy." 
Episodes of Below Deck Mediterranean air on Mondays at 9 pm ET/PT on Bravo. New episodes will drop one week early on Mondays on Peacock. Below Deck Galley Talk airs on Fridays at 8 pm ET/PT on Bravo.