'Below Deck Med': Lara Flumiani Insists Hannah Ferrier Was 'Really Condescending and Really Belittling'
Lara Flumiani from 'Below Deck Med' shares why she quit so early in the season.
Second stew Lara Flumiani from Below Deck Mediterranean quit after only one charter. The stew came in extremely hot, challenging any direction from chief stew Hannah Ferrier.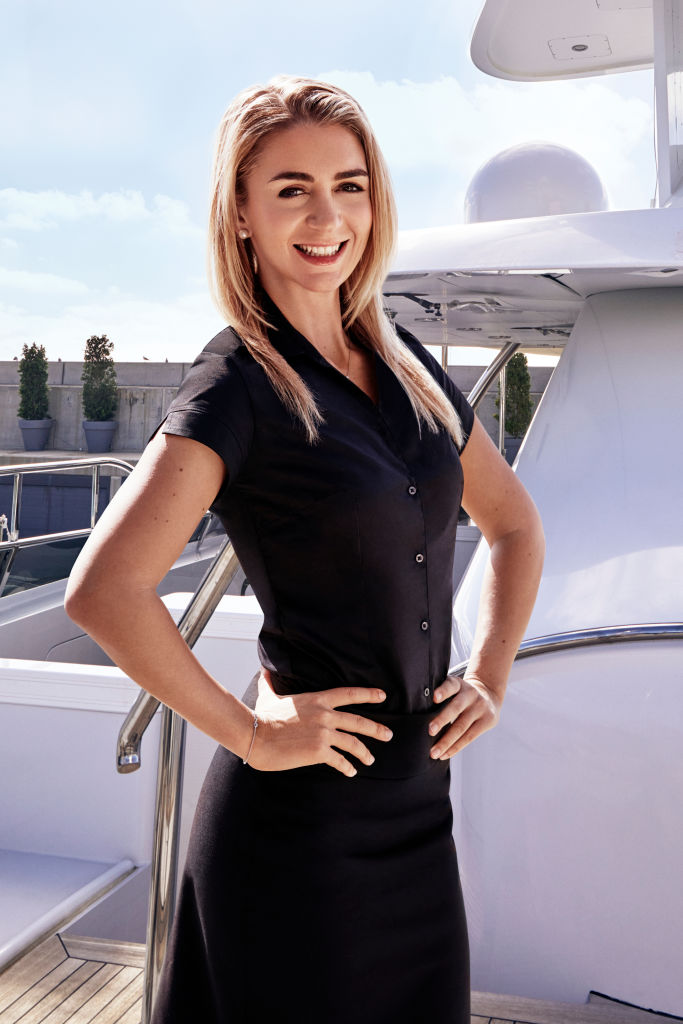 The crew, especially Ferrier and third stew Jessica More seemed to be shocked. More shared with Showbiz Cheat Sheet she had no idea why Flumiani had such an attitude toward the interior. "I think we all missed it in the whole world," More said referring to why Flumiani seemed to suddenly turn on Ferrier. "In real time of that happening, that's literally how it felt for myself. It was like 'Whoa, wait, what just happened?' Literally how I felt."
But Flumiani had her reasons for not only her response but also for quitting so suddenly. She said that it was actually Ferrier who was being rude and disrespectful.
Flumiani insists she was being treated poorly
Flumiani told Bravo's The Daily Dish she quit because Ferrier was being condescending. "I think I wasn't getting treated properly and decently," she said. "That doesn't mean they can just treat you bad, just because they are your boss, and you're supposed to do whatever they say."
She added that she's never been treated this way in the yachting industry. "I have to say I've never had a problem like I had with Hannah, because normally, people, they try to talk to you in a polite manner, even if they're your bosses, they still have respect," Flumiani continued. "They can't just order you around, give you orders, and expect you to do anything they say, especially after changing the schedule multiple times throughout the day."
Flumiani also insists she understood that Ferrier was her boss. But Ferrier was speaking to her as though she was superior to her. "Yes, she was superior in the job, but you still have to have common sense to talk to people as they're human beings and not just to order them around," she said. "I don't like when people think they are superior to others. So, for me, it just didn't work. We definitely didn't work."
She doesn't think Ferrier understood where she was coming from
At the same time, Flumiani admits she and Ferrier had a major communication breakdown. "I think in that talk, I explained myself perfectly, and I said she has to learn to speak to people in a decent way," she said. "It doesn't matter if they are above her or below her in the workplace."
But added, "She looked quite lost. And she wasn't getting anything I was saying." Plus she thought Ferrier spoke to her in a way that was "really condescending and really belittling."
Ultimately she quit because she found the environment to be unfriendly. "I left The Wellington because I wasn't in a friendly environment," she said. "Obviously, there were some [crew members] that I really liked, but some others, I really don't like."
Adding, "I was very, very unhappy. I'm a very sensitive person, so I feel things really strongly, and I just would feel the vibe was really bad for me with the crew. So I didn't feel right anymore to stay."