'Below Deck Med': Leah Shafer Reveals What It's Really Like to Be in a Relationship With Captain Sandy (Exclusive)
Being in a relationship with someone who is in the public eye is never easy. But Leah Shafer couldn't be happier being in love with Captain Sandy Yawn from Below Deck Mediterranean.
Yawn and Shafer went public with their relationship about a year ago and have grown closer through the triumphs and hardships that most couples encounter. They've just gone through them under a public microscope.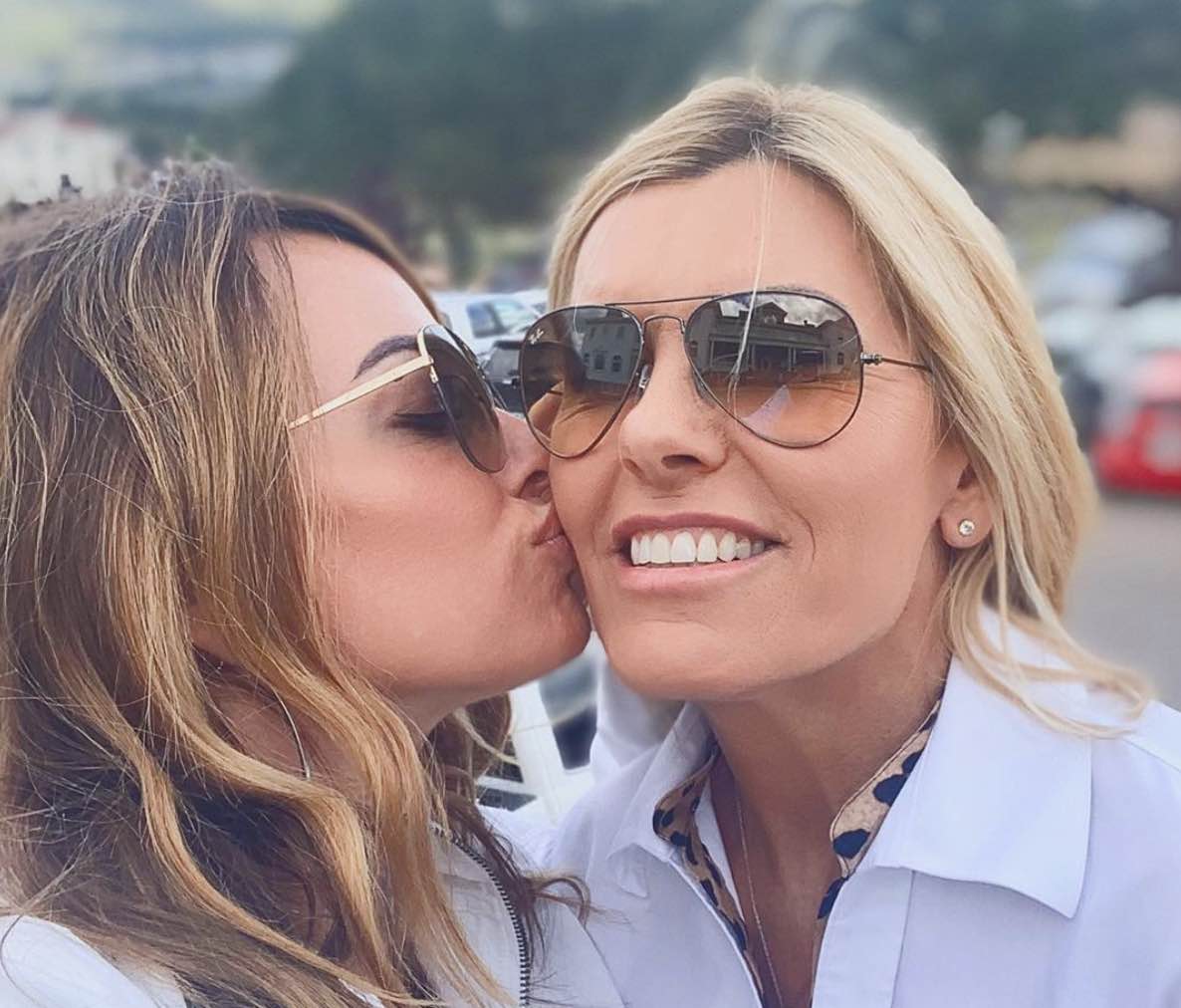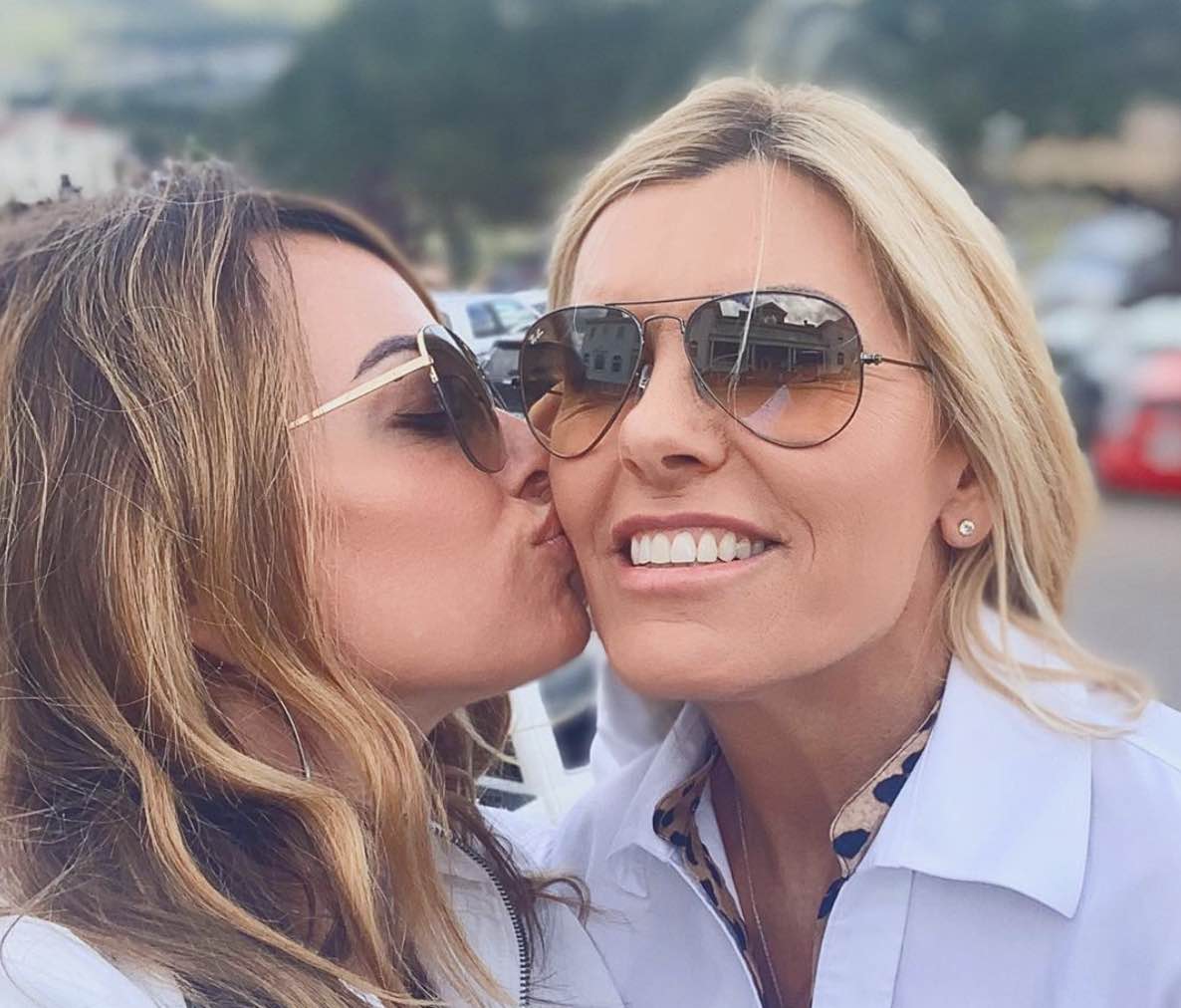 Becoming a couple was a turning point, especially for Shafer. Despite being married for 20 years, Shafer told Showbiz Cheat Sheet she wasn't truly happy. Eventually, she came to terms with what was in her heart. She split from her husband and later found love with Yawn.
Although the couple is riding off into the sunset together, Shafer shares that being in a relationship with a highly recognized public figure has its own set of challenges.
Captain Sandy is recognized everywhere
Celebrity is not completely unchartered territory for Shafer. She's a gospel singer, has recorded five albums, sings the National Anthem for the Denver Broncos and was asked to be a special featured singer at the funeral of Beth Chapman from Dog the Bounty Hunter.
But a simple errand usually turns into a celebrity sighting. "We can be out in public and all of a sudden someone screams, 'Oh my God, Captain Sandy!' At that moment I don't exist any longer and I'm just some girl standing there," Shafer laughs.
Shafer says she understands being recognized by the fans is part of the job. "I laugh and joke that I am the personal photographer. I offer to take photos because I want to support Sandy and her fan base and I believe in humility," she says. "Most fans are very respectful and say hello to me, or Sandy will introduce me."
Shafer says fame can be challenging
For the most part, bumping into fans is fun. However, people don't always respect the couple's privacy. "There are times when Sandy I are eating and [the fans] just plop down at our table uninvited," Shafer says. "That bothers me. It's called etiquette. Especially if it's private family time with my daughter."
The couple sometimes encounters fans who may have been overserved too. "And it really bothers me when the fans are drunk and hang on Sandy. Can you imagine if some dudes or women came and sat at my table and starting hanging on me? It's just disrespectful to any couple."
Another downside to fame is being heavily scrutinized on social media. "Sandy and I are both very free spirits and neither one of us likes to be controlled or told what to do," she laughs. "So when we are passionate about something and we post about it and are then told we aren't able to really discuss our views. That can be frustrating. I feel like we are constantly apologizing for being ourselves."
"I would say the hard part is constantly watching every move you make so you don't offend someone," she admits. "I'm used to that anyway being a gospel artist. I was constantly judged and watched. I couldn't even post [photos of] myself in a bathing suit or with an alcoholic beverage in my hand. Sandy and I live a very clean life so what you see is what you get."
The couple is proud to be each other's cheerleader
Shafer celebrated her first official Pride Month and couldn't be happier being by Yawn's side. "I know that when we are in public to make sure to always be prepared to support my love," she says about Yawn. "I want to be her rock. It's not easy to not have privacy yet at the same time, she loves it because she loves people. I do love when she puts her arm around me and makes sure fans know I'm her love."
As the relationship has evolved Shafer noticed the two are opposites who complement each other. "She's very impulsive and I think too much. She reminds me to play more and I keep her balanced in other ways," Shafer says.
Shafer says Yawn is just as proud of her accomplishments too. Fans will ask Yawn about Shafer's career. "Sandy is quick to say 'She is a badass singer and owner of Skin By Leah.' But I am proud of her fame. But the beautiful thing is, if it was all gone tomorrow, I could care less. She is forever my love. I refuse to be the girlfriend who looks like I'm riding on the coattails of her fame. So I'm very very careful and I'm very protective."