'Below Deck Med': Lexi Wilson Apologized but Mzi 'Zee' Dempers Says Not to Him
Lexi Wilson shared that she apologized separately to Mzi "Zee" Dempers after she pushed him and made a racist remark during Below Deck Mediterranean. But Dempers said that's not exactly what happened, adding that chef Mathew Shea's apology was heartfelt and genuine. Shea missed the drama with Wilson because he stormed off of the boat, smashing cameras along the way and insisting he was going to quit. He returned the next day and apologized to each crew member, especially to Captain Sandy Yawn. Dempers said Shea delivered a true apology but doesn't believe Wilson ever did.
Did Lexi Wilson apologize to Mzi 'Zee' Dempers on 'Below Deck Mediterranean'?
Dempers shared a screenshot from Wilson's Instagram story Q&A. A fan asked, "Did you make peace with Mzi after the altercation?" She replied, "Yes I apologized separately."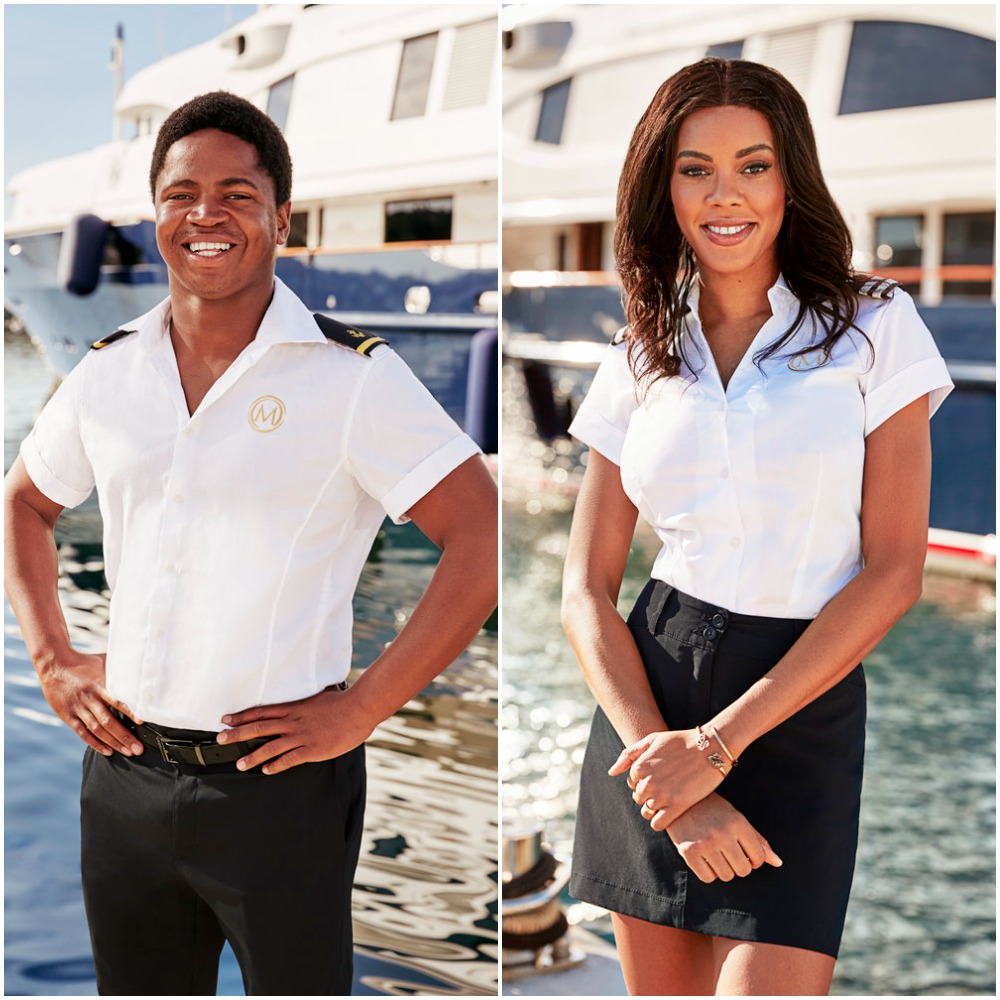 Dempers made his own remarks over the post. "Also, just to set the record straight, genuine apologies from people are definitely remembered and go a long way," he wrote. "[Mathew Shea] you are a prime example of someone who really exhibits that and I have the utmost respect for you. Your demeanor and acceptance, and the way you handled the situation, going strides and the extra bit to apologize to everyone, really is incredible." For his part, Shea reposted Dempers' remarks and added, "[Mzi Dempers], I cherish your friendship more than words could ever express."
Did the 'Below Deck Med' crew think Lexi Wilson's apology was sincere?
"I still am the type of person to give the benefit of the doubt," Dempers continued. "But never have felt that an actual apology has been given."
Boson Malia White agreed with Dempers about Wilson's sincerity. "I think she was kind of like, 'Yeah, whatever. I don't remember. I'm sorry. Like, everyone get over it,'" White told US Weekly. "We were like, 'How do you not remember? You were saying some, like, pretty intense stuff, you know?' So, I don't think it was as sincere as we wanted it to be, but I think for her, that's the best we were going to get."
Lexi Wilson wasn't going to offer a 'fake apology' to her 'Below Deck Med' crew
Wilson said she offered a general apology to the crew after speaking to Yawn. "I couldn't really remember, to be honest, a lot of things," she admitted to Bravo Insider. "But I do remember speaking to Captain Sandy [Yawn]. And she was just like, 'If you don't remember what you said, just basically do like a general apology.'"
"I think it was good advice," she continued. "Even if you don't know what's going on, take ownership and just own it and apologize. And then give people breathing room to accept the apology."
Wilson added, "I want to be authentic. I don't want to give, like, a BS apology. You know when people are in the wrong, and they give that fake apology? I don't want to do that. So I was just like, I need to process what happened, you know, figure out what happened first. And then make a proper apology, not a fake one. And so that's where I was at."
Episodes of Below Deck Mediterranean air on Mondays at 9 pm ET/PT on Bravo. New episodes will drop one week early on Mondays on Peacock.