'Below Deck Med': Lexi Wilson's Instagram Is on a 9 Day Shadow Ban – Did She Reveal too Much?
Lexi Wilson from Below Deck Mediterranean revealed her Instagram was hit with a nine-day shadow ban. Wilson, who was previously answering fan questions in her Instagram stories was currently posting pictures from her trip to Newport, Rhode Island when she suddenly went silent on Aug. 8. She was also supposed to appear on Watch What Happens Live with Andy Cohen on Monday, Aug. 9, and was quietly replaced with David Pascoe.
Why did Lexi Wilson get shadow banned on Instagram?
What is shadow banning? Essentially it's when your Instagram account is flagged for posting content that violates community guidelines. Followers can still see your account, but your posts are invisible to others. This occurs especially on pages with hashtags.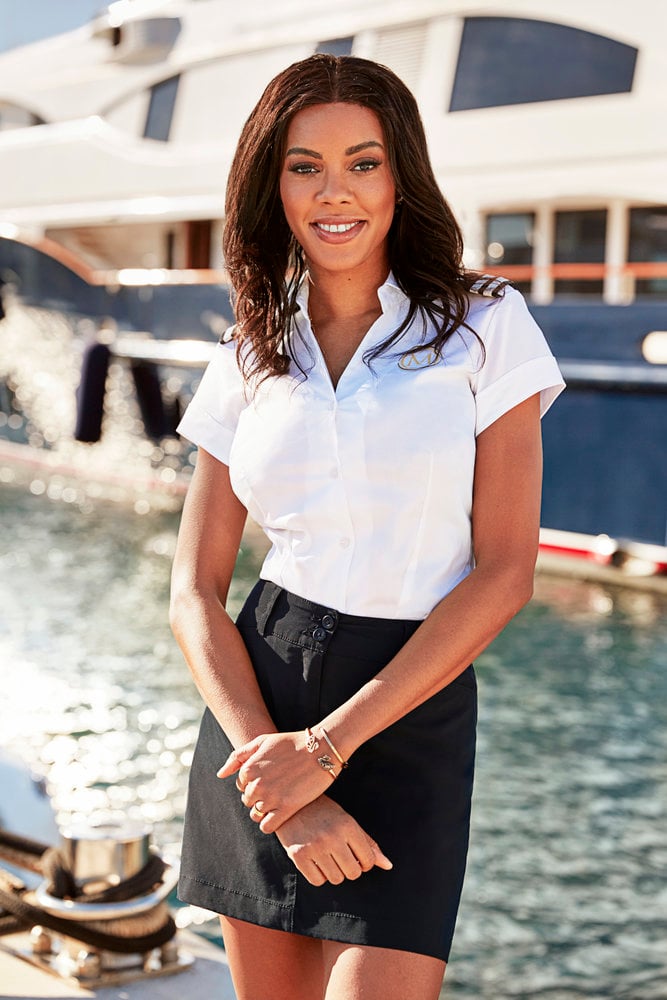 Wilson's account could be shadowbanned for a slew of reasons other than violating community guidelines. Other reasons include using banned or broken hashtags or an account that's continuously being reported. Wilson shared in her bio she was shadow-banned. "On a 9 days Hiatus because of Shadow-ban," she posted.
She also removed all indications of the show, which included updating her profile picture and any comments about being a cast member of Below Deck Mediterranean. This isn't the first time she tried to disassociate herself from the series. When the season debuted, her Instagram bio announced that she was no longer in yachting. Other cast members promoted the show on their Instagram, whereas Wilson had no mention of Below Deck Med on her account.
Was Lexi Wilson shadow banned because of her Instagram Q & A?
Like many Below Deck Med cast members, Wilson held a Q & A in her Instagram story. She answered a slew of fan questions about her part in the epic crew fight. Wilson said she took responsibility for her actions and apologized to the crew. She would not directly answer questions that violated her contract and did not offer answers in her stories that were controversial.
She also keeps her Instagram posts light and travel-based. Wilson currently has no posts about the show, but they are all travel and model shots. She also turned off commenting to prevent angry remarks on her posts.
Does Lexi Wilson leave 'Below Deck Mediterranean'?
Below Deck Mediterranean midseason previews tease that a new stew arrives and that Wilson's interest in the job wanes. Captain Sandy Yawn is seen telling chief stew Katie Flood, to "woman up, make a decision and go have a conversation." Wilson is seen fighting with chef Mathew Shea after he tells her no one likes her. "You're a d–ck, you're ugly," Wilson says to Shea during a crew dinner out. "I'm gonna smack your a–." She then stormed away.
At the same time, new stew Delaney Evans will join the crew. The series did not indicate who she replaces, but she is teased in the previews. "Went to Berkley, got my captain's license," she said in a confessional. She also gets cozy with Pascoe in the hot tub. "Now I'm doing laundry. Whatever!"
Below Deck Mediterranean is on every Monday night at 9/8c on Bravo. New episodes will be available on Peacock one week early on Mondays.