'Below Deck Med': Lexi Wilson's Shocking Tirade Left the Cast Speechless – Is This the Last Straw?
The Below Deck Mediterranean crew weren't prepared for the shocking smackdown between Lexi Wilson and chef Mathew Shea and many were left feeling that Wilson took this fight way too far.
Tension started when Wilson decided to sit out an afternoon of water sports with the crew, but joined them for lunch. Shea and Wilson's snarky exchange started with a simmer during lunch. But exploded during dinner, ending with Wilson threatening Shea with physical violence.
Tension built between Lexi Wilson and Chef Mathew during lunch
The crew started drinking during lunch. Shea kicked off the comments by saying that maybe Wilson could leave the boat and Delaney Evans could replace her. "I'm going to ignore him," Wilson said to Evans, showing restraint.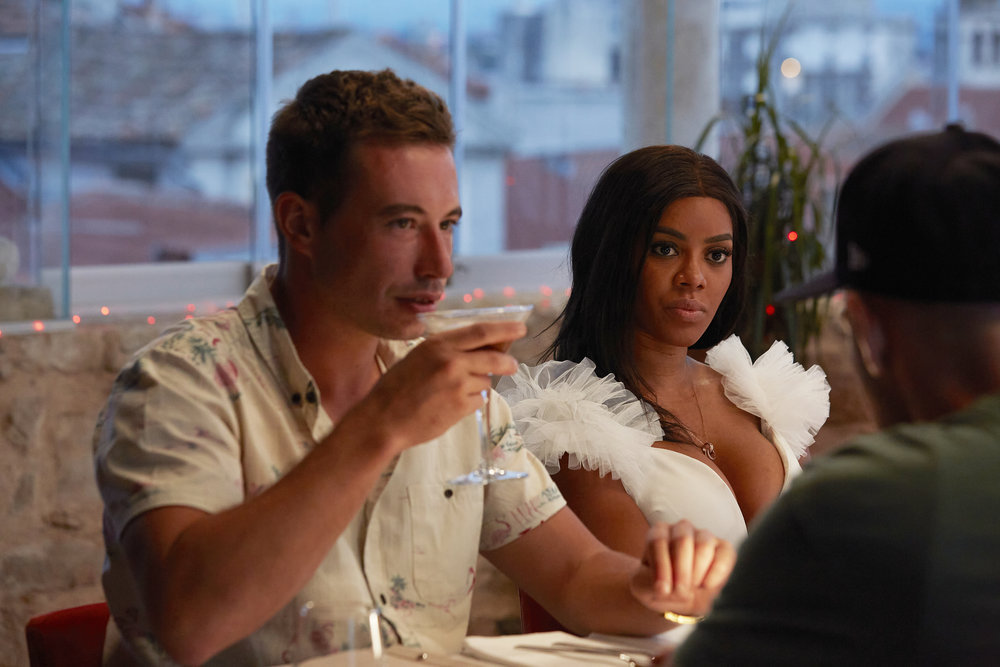 But Shea continued to come for Wilson. "I've never disliked someone more in my life," he said to her. Courtney Veale told Shea to stop with the comments. But Wilson said, "The feeling's mutual. You don't matter in my real world." Shea and Wilson continued to jab at each other from across the table and the crew told them to stop. Wilson called Shea a "low life" and insisted that no one put Shea in his place.
Lexi Wilson and Chef Mathew's fight starts to heat up
The crew desperately tried to separate Shea and Wilson during lunch. But they continued spitting fire at each other to the point where everyone was annoyed and exhausted with their bickering. "It's so f**king petty," Veale said. "How old are we? 16? Enjoy this place. Put your f**king sh*t behind you and sit down."
Shea walked away but first told Wilson she was a "horrible human being." To which she responded, "Your mother is." But they kept fighting even when Shea moved to the end of the table. "I ain't sorting this out," chief stew Katie Flood said in a confessional. "And we're not at work. So they need to learn you can't speak to people like that."
RELATED: 'Below Deck Mediterranean': Captain Sandy Reacts to Lexi Wilson Sleeping While Delaney Evans Worked – 'Not Happy'
Meanwhile, Malia White hung out with cats "because these people suck" she said in a confessional.
Lexi Wilson says she would have 'smacked' Chef Mathew
Lunch was mere child's play for what was to come during dinner. Wilson napped in the van ride to the restaurant and decided to continue sleeping while the rest of the crew went to dinner. Several crew members tried to wake Wilson but she wanted to sleep. After a two-hour and 15-minute nap, Wilson joined the crew.
The crew managed to finish their meal, but when the check came, the argument returned. "Mat you've paid for so much," White observed when Shea paid for some of the meal. But Wilson observed that Shea "hasn't paid for that much." Silence.
RELATED: Below Deck Med's Chef Mathew Admits 'It Was an Intense Season' (Exclusive)
"I just wanna pay for everyone but Lexi," Shea said. "I've had enough of her bullsh*t." But that's when Wilson took the heat too far. "He's f**king re******," she remarked, leaving the crew completely stunned. "He can't help it."
Now the crew is totally shocked. Deckhand Lloyd Spencer is seen shaking in his seat. "Mental health took a battering this year," he told White.
But their shock was elevated when Wilson said, "Your parents should have aborted you," to Shea when he said she had "bad parents." She rose from her seat adding, "If this wasn't on camera I would have smacked your a**."