'Below Deck Med': Malia White and Tom Checketts Reunite in London
After significant speculation of a breakup, Malia White and Tom Checketts from Below Deck Mediterranean reunited in London.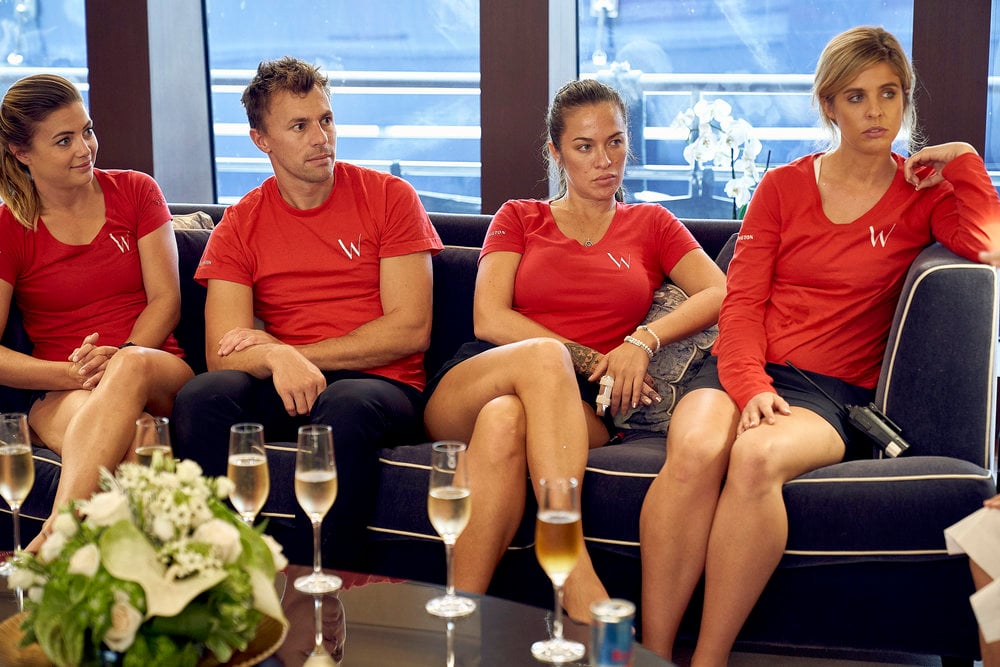 White shared on her Instagram story that she had an extensive layover in the UK and posted a photo with Checketts. Checketts also shared the photo on his Instagram along with additional images of their evening together. "A very brief trip to London with this one," he wrote along with a series of photos.
The couple previously stopped following each other on Instagram. White also removed all images with Checketts from 2020. However, now they are both back to following each other on Instagram. And while White still has comments turned off on her account, a slew of followers remarked on Checketts' post.
The couple receives a mixed reaction
White took a tremendous amount of heat after she insisted that chief stew Hannah Ferrier switch cabins with her so she could bunk with Checketts when he joined the boat. She was also slammed for sharing a photo of Ferrier's unregistered prescription valium with Captain Sandy Yawn, which contributed to Ferrier getting fired.
Checketts was also scrutinized even though he had nothing to do with the interaction. But he also replaced fan-favorite chef Hindrigo "Kiko" Lorran. Many fans were not happy that Lorran left the boat.
So when Checketts shared the photo, he received both negative and positive reactions. "Ugh….this pic is just so desperate," one person wrote on Checketts' thread. "Malia is maybe THE MOST HATED person on tv. Yuckola….yup can't stand her."
Another person added, "There's so much hate. That's what's wrong with this world. People need to learn to be nice and respect each other. I wish you guys nothing but the best and endless happiness. So sad grown adults are tearing others down."
Some fans wondered if the couple broke up
White and Checketts seemingly hit rough waters after Ferrier was fired on the show. The couple initially stopped following each other on Instagram. But then White began to remove photos of Checketts too. She also shared a comment on her Instagram story that had some fans wondering if the couple parted ways.
"You were my cup of tea but I drink champagne now," White shared on her Instagram story over the Labor Day weekend. White and Checketts have never addressed their relationship status except for a few clues.
However, the latest photos show that either the couple briefly broke up and reunited or tried to remain quiet while the social media hate raged.
In addition to sharing the photo of Checketts White also indicated she needed to quarantine in London for several days and asked for book and movie recommendations. She was previously working on a boat in Greece but hasn't shared where she's headed next. Below Deck Med typically begins filming in the fall and Colin Macy-O'Toole previously told Showbiz Cheat Sheet he heard that the series will move forward with production this year.