'Below Deck Med': Malia White Doubles Down on Her Assertion That Medication Must Be Disclosed to the Captain
Malia White from Below Deck Mediterranean has consistently insisted that all medication must be disclosed to the captain and recently doubled down on this assertion.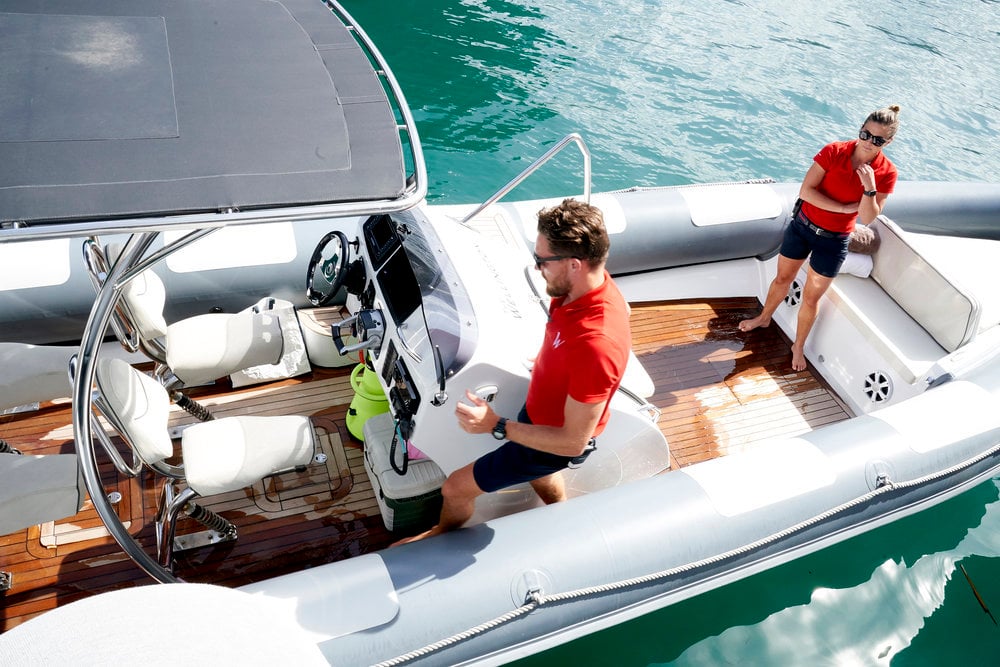 She explained the policy on the Behind the Velvet Rope with David Yontef podcast in an interview that occurred long before it was revealed that chief stew Hannah Ferrier had valium on board the boat. White surreptitiously took a photo of Ferrier's medication and shared it with Captain Sandy Yawn.
The photo appears as though White may have gone into Ferrier's personal belongings and positioned the medication along with Ferrier's passport to confirm the medication belonged to the chief stew. She's taken a significant amount of heat for not only turning Ferrier in but also forcing Ferrier to move cabins so that she could room with her boyfriend who is the new chef on the series.
Malia White says she has a legal obligation to tell the captain
White said crew drug possession means she automatically has to tell the captain. "If it's either a crew or a guest the same rules apply," she explained. "Guests in their briefing get like, 'you're absolutely not allowed to have any drugs on board.' And that's saying illegal drugs. But even more so for [the] crew."
"For crew, let's say I have a head cold and something and I go out and get antibiotics," she described. "I'm actually legally … like I have to go tell the captain that I have antibiotics. Because we're in charge of people's lives at all times."
"So if I'm under the influence of something, I need to be taken off duty," she continued. "It's very, very serious for crew." The same rule applies to drinking alcohol.
"Anytime that the boat is out on anchor or like off the dock, you can't drink, you can't be on any substance," she explained. "Even if you're off your shift, like, let's say you want to go to bed. Technically crew can't take like a NyQuil or something, because let's say in the middle of the night, there is a fire, which is really common on boats. Let's say there's a fire. Every crew member has a designated duty to do in case of fire. So our job is to bring all the guests and all the crew members to safety."
Another bosun agrees but would have handled the scenario differently
One reason White has gotten so much heat is because she demanded that Ferrier switch cabins with her. White became agitated when Ferrier didn't think it was a good idea and went to Yawn with her complaint. Ultimately, the cabin switch was made and during the shift, White found the medication. She snapped a photo and later Yawn is seen viewing the photo on her phone.
Ferrier appeared to be blindsided when she was called into Yawn's office for a confrontation. Former Below Deck Med bosun João Franco said he understands that the captain should know about the medication. But he would have alerted the person with the medication first, before going to the captain.
"So if I were to find [the medication] and see them personally, I would be oblivious to what it was," he said during an Instagram Live. "If something leading to the matter of me thinking that they're taking something where it's affecting their ability to work, I would absolutely say something. But I would first say it to that person and then take it further. That is my obligation."
"So my obligation to maintain safety is to approach the person to say, listen, I know of this," he continued, speaking as though he was discussing the matter with the crew member. "Does the captain know this? Yes, the captain knows of it, and Okay, no problem. Would you mind if we just go and discuss it together? Because I feel that it's affecting your ability to work."