'Below Deck Med': Malia White Insists She Was Not Seeking Revenge Against Hannah Ferrier
Malia White from 'Below Deck Med' says she was looking out for the safety of the crew and guests.
Bosun Malia White from Below Deck Mediterranean insists that she did not report Hannah Ferrier for having prescription medication on the boat as revenge for grousing over the cabin switch.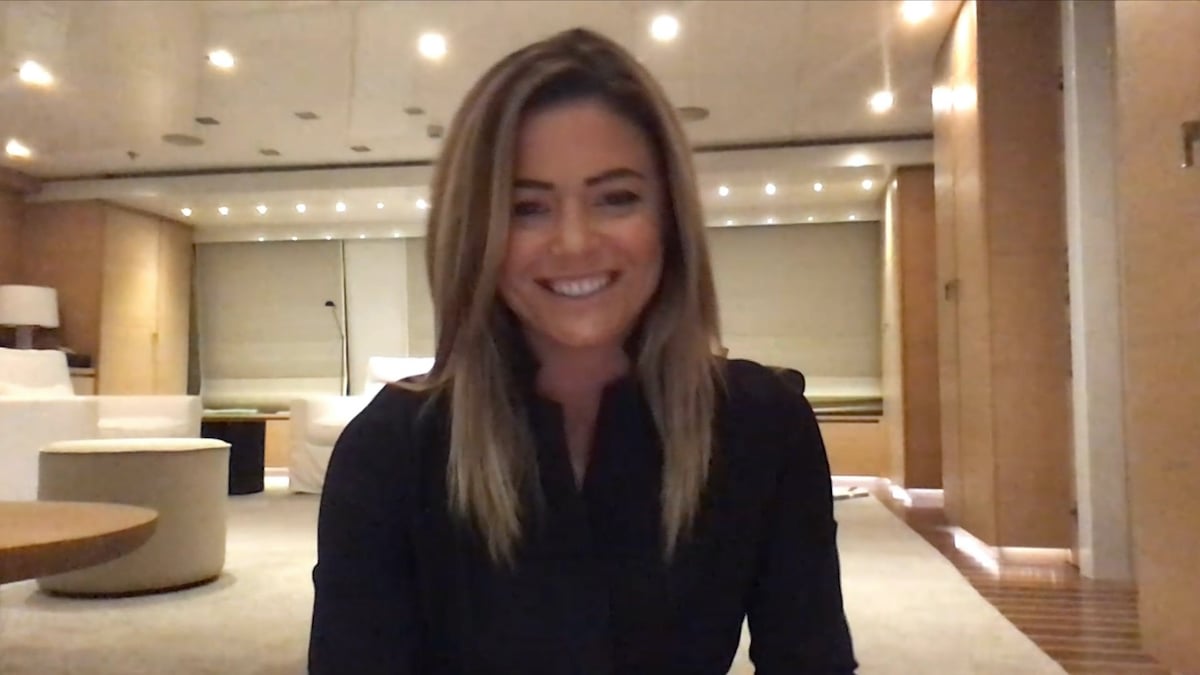 White said her actions were meant to not only protect the guests but also Ferrier. If Ferrier was impaired at any time while they were at sea, the consequences during an emergency could be devastating. However, Ferrier does not view the situation this way. She said White reported her almost immediately after they argued about cabin assignments, which she thinks is extremely suspicious.
"It was direct revenge," Ferrier said in the Below Deck Med After Show. "And that's really low to me." Adding, "This is you going to take a photo and going to the captain because you were pissed off that I didn't wanna switch cabins mid-season so that you could have cuddles with your boyfriend."
Malia White says she wasn't trying to just 'get her way'
White says her relationship with Ferrier was going well and they bonded when Ferrier had her anxiety attack. "Some people saw it as me wanting to get my way with the bunk situation," she says in the Below Deck After Show. "I already had my bunk. I wasn't thinking about those things. All I'm thinking about is doing my job the best that I can. And ensuring that everyone on board is following rules."
"Just because Hannah is Hannah, just because she's the chief stew doesn't make her an exception to the rules or maritime law," White continues. But Ferrier still thinks White's move was a direct reaction to the bunking argument.
White says she feels for Ferrier and believes they've always had a certain level of miscommunication too. "We're both very strong women," White says. "I think her and I both have the same kind of hardships in our lives and I relate to her big time."
White insists it comes down to safety
Captain Sandy Yawn told Ferrier she was going to dismiss her because she didn't feel safe going to sea with her. White says the boat faces a tremendous safety hazard if a crew member is impaired at any time while at sea. Viewers wondered why White didn't immediately report the valium but instead waited until after they argued.
White says she was shaken after witnessing Ferrier's panic attack. Adding, "As much as that is her own medical privacy it's also a concern for the bridge. Because she is an active duty crew member." She said the crew always has to discuss if it is safe to go to sea with the people on board.
"She's our chief stewardess," White continues. "So in the event of an emergency, her muster duty is to take care of all the guests. That's 12 other people's lives. It doesn't matter that Hannah is going to bed when she takes medication. She's still an active-duty crew member. Fires don't just happen 8:00 until 5:00. When we're at sea, we are literally miles offshore. We have to launch rescue boats, we have to don firefighting gear. Unfortunately, no you can't just take medication on your own in your cabin and still stand in active duty."