'Below Deck Med': Malia White Is Moving up in Her Career
Malia White from 'Below Deck Med' is branching out in yachting.
Deckhand Malia White from Below Deck Mediterranean has not only stuck with yachting since her season wrapped, but she also moved up in rank. White was promoted to the lead deckhand position during her season on Below Deck Med.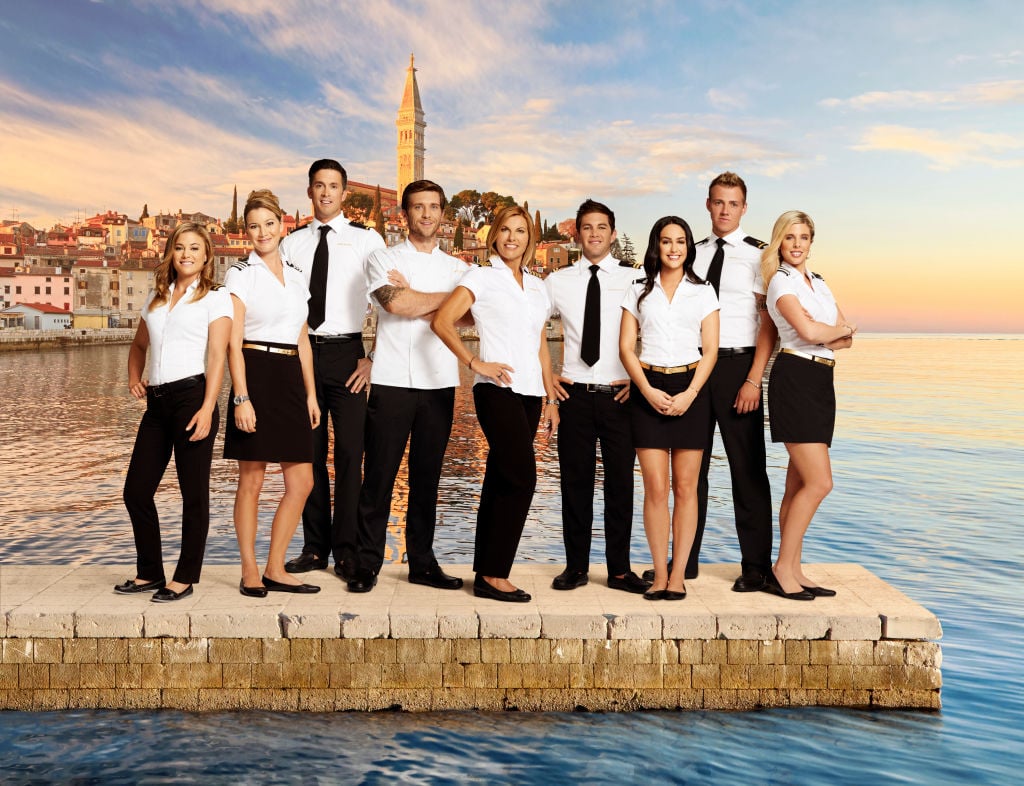 She showed initiative and impressed both bosun Wesley Walton and Captain Sandy Yawn. Although she didn't return to the show for another season, she stuck with yachting and it appears the sky is the limit for the former deckhand. She recently shared a photo with news that she's embarking upon another season of yachting in the Mediterranean.
White also shared that she's trying out different positions in yachting, plus her uniform offered a hint at her new rank.
She's rocking the 1st engineer epaulettes
White shared a photo wearing her uniform. She's rocking three stripes on her epaulettes which designates the 1st engineer position. "This past year I decided to give engineering a try- it has definitely had its challenges but overall such a rewarding decision!" she shared on Instagram. "But now it's time to say goodbye to Florida and head to the Med for another new experience…. 🙌⚓️."
Fans loved seeing White on deck and inquired if she was hinting about another Below Deck Med season. "heading to the med??? Like Back to Below Deck Med??? Also congrats on everything you busted your ass off and it shows," one fan responded to the post. Thus far White and Bravo have not made any formal comment about whether or not White will return for another season of the show.
But White has certainly come a long way. Other positions that receive three stripes include chief stew, first officer and chef. The bosun position has two stripes on the epaulette. White also recently shared she's now a certified scuba instructor. "This has been a long time coming… but hey, @knibber1, I'm officially a PADI Scuba Instructor! 🤙 Big shout out to @seaexperience for helping me get here!"
She's also happy and in love
White was literally "torn between two lovers" when she was on Below Deck Med. She chose to be with Walton but the relationship ultimately didn't work out. Today she seems to be very happy and in love with a new yachtie.
In October she shared that she and boyfriend, yacht chef Tom Checketts celebrated one year of bliss. "This time last year we were just meeting for the first time. Now, you're my favorite person," she shared on Instagram. One person asked if she ever meets anyone outside the yachting industry. "Yes I have," she responded. "But in yachting we hardly date people outside of the industry as our lifestyle is a pretty difficult one to have a normal life/relationship because we are always at sea. My bf and I happen to work on a yacht as a 'team' which is very common."
The couple travels quite a bit. From Napa Valley to Fiji, White shares their adventures on Instagram. Recently, the couple visited England and saw Stonehenge. "Nice stormy visit to Stonehenge," she wrote along with a photo of the mysterious rock formation.