'Below Deck Med': Malia White May Regret Bringing Her Boyfriend on the Show
Bosun Malia White from Below Deck Mediterranean worried that bringing boyfriend chef Tom Checketts on board could have been detrimental to their relationship.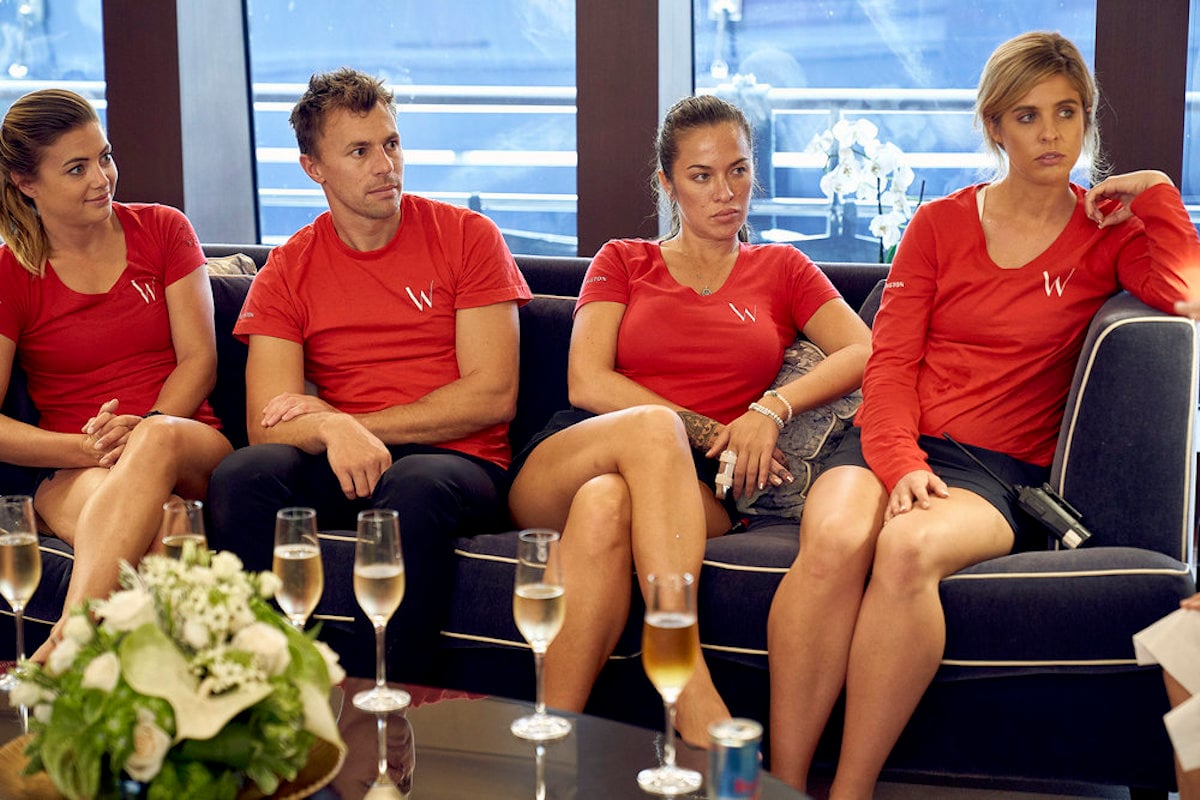 "Tom coming on board as chef was a nightmare," White admitted on the Below Deck Med After Show. "On a selfish level I wanted this to be about me becoming bosun and I think Tom coming on board, it's now Malia and Tom. We're like a team."
However, once Checketts joined the crew, White pushed hard for the team concept. She urged chief stew Hannah Ferrier to switch cabins so she and Checketts could share a cabin. She reiterated to Ferrier they were now a team on the boat. But was her enthusiasm going to ultimately become problematic for the couple?
Malia White worried the show could harm her relationship
"That's tough, it's a whole other dynamic you have to worry about," White said. "And it's obviously no secret that I've had relationships on the show before." White first appeared on Below Deck Med season 2. She formed a romantic connection with chef Adam Glick before filming began. But she soon fell for bosun Wesley Walton, creating a complex love triangle that season.
"And I know how it can be really intense," she continued. "How it can impact things. You know, obviously my fear is how it could affect our relationship. But because I love Below Deck, it's not worth my relationship. Not with him! Not with this one."
Fans have speculated that the show may have had a negative impact on the couple's relationship. Social media followers noticed that the couple no longer follows each other on Instagram. White previously flooded her Instagram with photos of the couple, but she's been slowly deleting recent images with Checketts.
Did she set him up for failure?
Checketts wonders if he should have gone with a more conventional approach for the first group of charter guests. "To be honest, I think in that moment, it hit Tom, like, 'I'm getting filmed,'" White said, reflecting on Checketts' frustration when the guests sent back the lobster during the first dinner service.
"He's also not one to be in the limelight in the first place," White continued. "So I think to see food come back and for him to think, 'Oh shoot, this could go very negatively.' I think was probably quite shocking."
"He's been in yachting for a long time, he has a very established career in yachting," White said. "He didn't need to come do this. And honestly, I was just setting him up for failure. And that was terrifying for me."
"You know if I messed up doing a line, no one's gonna notice," she added. "Or if don't blade the windows very well, no one's really gonna notice. But if you're a head chef, and no one likes your food, then people are gonna notice. That hurts. That hurts when people say what you're doing and what you're passionate about isn't good enough."