'Below Deck Med': Malia White Reveals Her Biggest Challenge This Season
Malia White from Below Deck Mediterranean shared that deckhand Pete Hunziker was her biggest challenge this season and also she has a few regrets about how she handled the situation.
Hunziker was demoted from being lead deckhand after disturbing encounters with Christine "Bugsy" Drake. He made inappropriate sexually explicit remarks when he was alone with Drake in the crew mess. She shared the encounter with Captain Sandy Yawn who admonished him for the behavior.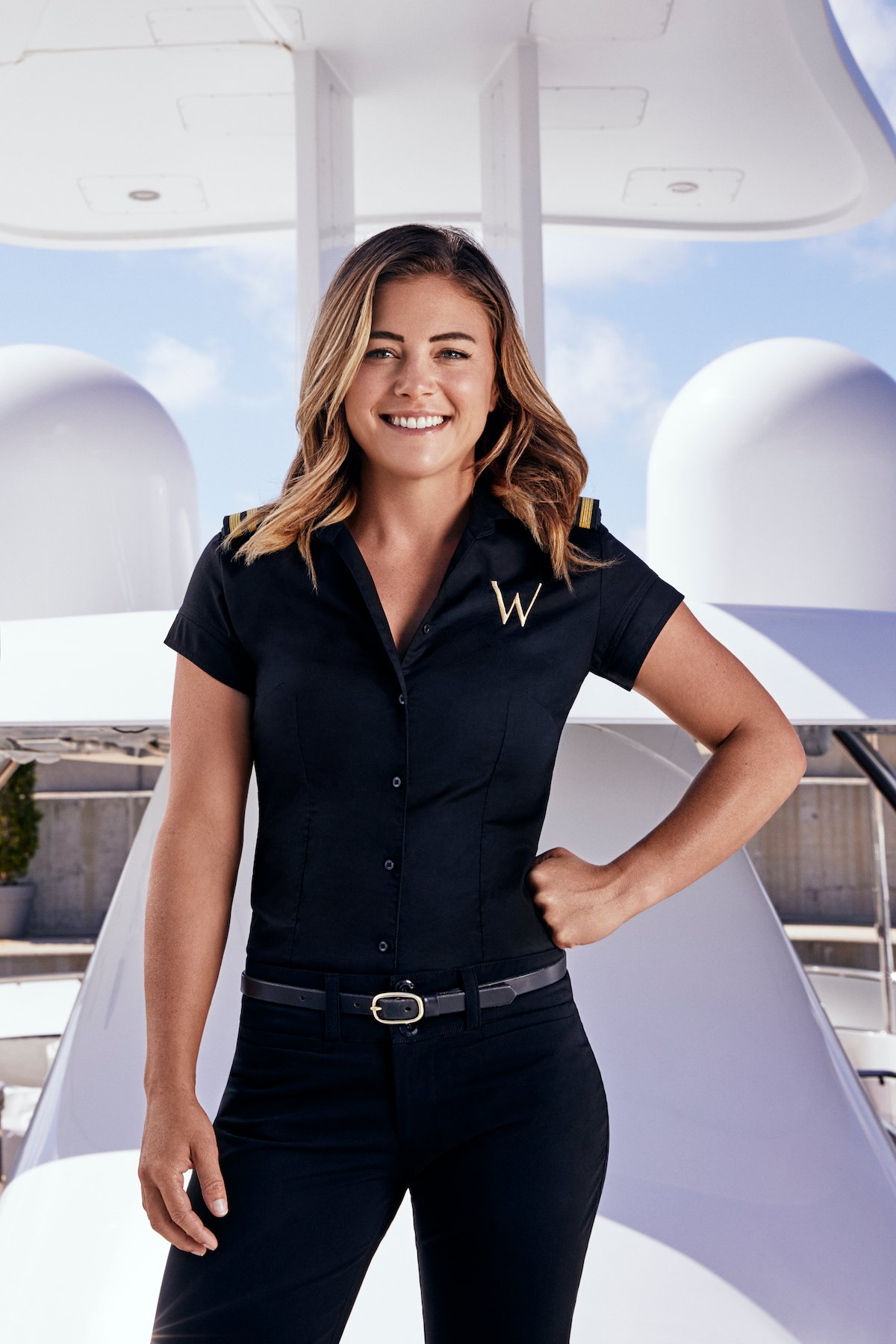 While White was agitated with Hunziker on deck, she said that crossing the line with Drake was her last straw. She admitted he was tough for her during a recent appearance on Watch What Happens Live with Andy Cohen. But also learned from the season too. 
Malia White says Pete Hunziker surprised her
She admits Hunziker definitely took her off guard. "I really didn't know how to react to Pete at first," White said during the WWHL After Show. "So I think I played it really careful. And I think maybe I learned a lesson too."
"I think I was pretty timid at first around Pete," she said. "I didn't really know how he'd react to my decisions or calls. And I think next time if I were to do it differently, I would have gone in like, 'No this is my standard this is my what I want. This is how you talk this is how you don't talk.'"
RELATED: 'Below Deck Med': Malia White Says She Was Worried About a Few Crew Dynamics
Deckhand Robert Westergaard was also a guest on the show. He showed support for White's remarks by nodding in agreement.
Plenty of trouble with Pete
Hunziker originally got the viewers' attention when he consistently referred to White as "sweetheart" or "sweetie." She seemed to be taken off guard with his remarks but didn't confront him. She eventually shared the remarks with Yawn who called a deckhand meeting. Yawn spoke in generalities during the meeting but told the entire team that no one should be referring to women on the boat as "sweetheart." Hunziker initially didn't realize the comments were directed toward him until the deckhands told him.
He got demoted on the show after an encounter with Drake. She initially got a creepy vibe from him but it was a one-on-one encounter with him in the crew mess that prompted her to go to Yawn. During their encounter, he described what he planned to do when he met up with former stew Lara Flumiani.
RELATED: 'Below Deck Med': Bugsy Drake Won't Tolerate Sexually Inappropriate Behavior From Lead Deckhand
"We had a connection from the get," he said to her. "I'm gonna go chase her down and see what happens." Adding, "I'm gonna undress her with my f**king teeth. I'm gonna do things to her she's never had done to her before. And she's gonna fall in love."
Hunziker also made news when Bravo and production company 51 Minds fired him for sharing a racist and violent meme on social media. He was removed from the intro lineup but continues to be featured on the show.