'Below Deck Med': Malia White Says Her Boyfriend 'Hung out' With Wes Walton
The small world of yachting means that sometimes your ex runs into your current boyfriend, which is what happened to Malia White from Below Deck Mediterranean.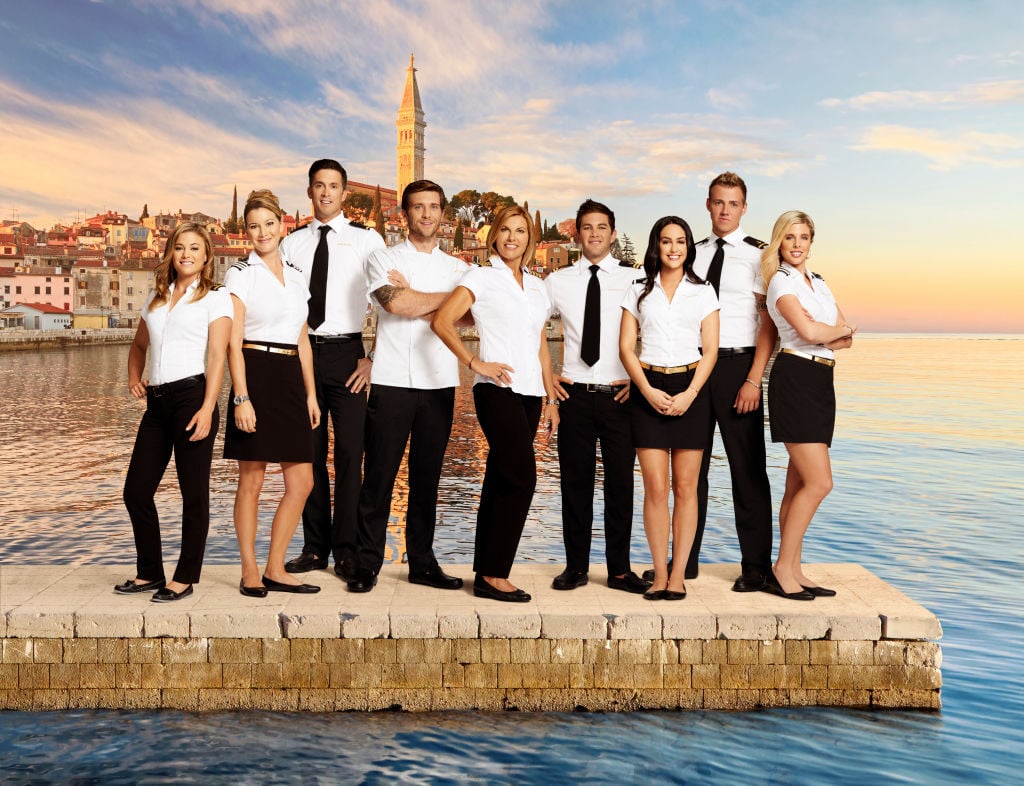 White recently shared that boyfriend Tom Checketts not only met but hung out with season 2 flame Wes Walton. "[Walton] and my boyfriend actually hung out in New Zealand, but I wasn't there, which is funny," she said while laughing during an interview with Bravo's The Daily Dish.
As far as she knows the hang out was not awkward whatsoever, chalking it up to the small world of yachting. She and Walton hooked up during the latter portion of season 2. They dated after leaving the show but went their separate ways.
White and Walton are still friends
White shared that she and Walton didn't have an earth-shattering breakup and are still friends today. "He has had some amazing yachting experiences recently. He's been traveling all over the world," she said. "We're still good friends. He keeps me updated with his travels, and I tell him about mine."
White added that Walton is "killing it" career-wise. He took part in co-authoring a landscape and urban planning article, which he tweeted. "Co-Author of a Published Article in an Academic Journal. . . I'm so grateful that the work I did for my Honours Dissertation, alongside some of the work done by top professors in South Africa contributed to Academia," he shared.
RELATED: 'Below Deck Med': Malia White's Life Has Seriously Changed Since Season 2
Plus Walton is seeing the world while racking up certifications along the way. "April 2019 when I completed my Chief Mate 3000 ton License. Only 140 days left at sea before I can sit my Master 3000 ton license. Can't wait for cruising to start again so I can count the days down," Walton shared on Instagram. He is now listed as "chief officer" which is a much higher rank than bosun.
White wishes Adam Glick well
Unlike Walton, White does not keep in touch with chef Adam Glick. White began season 2 in a secret relationship with Glick. The two met before filming began and decided to keep their relationship a secret from not only the cast but also producers. Cracks formed in their romance when White caught feelings for Walton.
Glick broke the fourth wall when he became angry that White's attention turned to Walton. That's when he revealed they already knew each other. White left both crew members in limbo for some time, but ultimately she chose to be with Walton.
RELATED: 'Below Deck Med': Malia White Thinks That Chef Adam Has Been Hurt Before
She joked with Showbiz Cheat Sheet that she "dodged a bullet" with Glick after viewing his behavior on Below Deck Sailing Yacht. But added that she thinks he's been hurt in the past. "He's such a really cool guy," she said. "I think he's been hurt a lot." 
"There's a couple sides to Adam I guess," she told Bravo's The Daily Dish. "And I think we're seeing them now. I think the master cabin rendezvous are pretty funny. But other than that, I think there's a good side on him somewhere." 
Below Deck Mediterranean is on Monday at 9/8c on Bravo.