'Below Deck Med': Malia White Says Viewers Should Expect a 'Shocking Twist' That Even She Didn't See Coming
Bosun Malia White from Below Deck Mediterranean shared that season 5 is going to blow viewers' minds. She told Showbiz Cheat Sheet that the twists and turns are so extreme, she didn't anticipate the amount of drama that was headed her way.
As the first female bosun on the series, White discussed what it was like to lead an all-male deck team. She was also excited to reconnect with chief stew Hannah Ferrier and revealed what it was like to return as the bosun for Captain Sandy Yawn.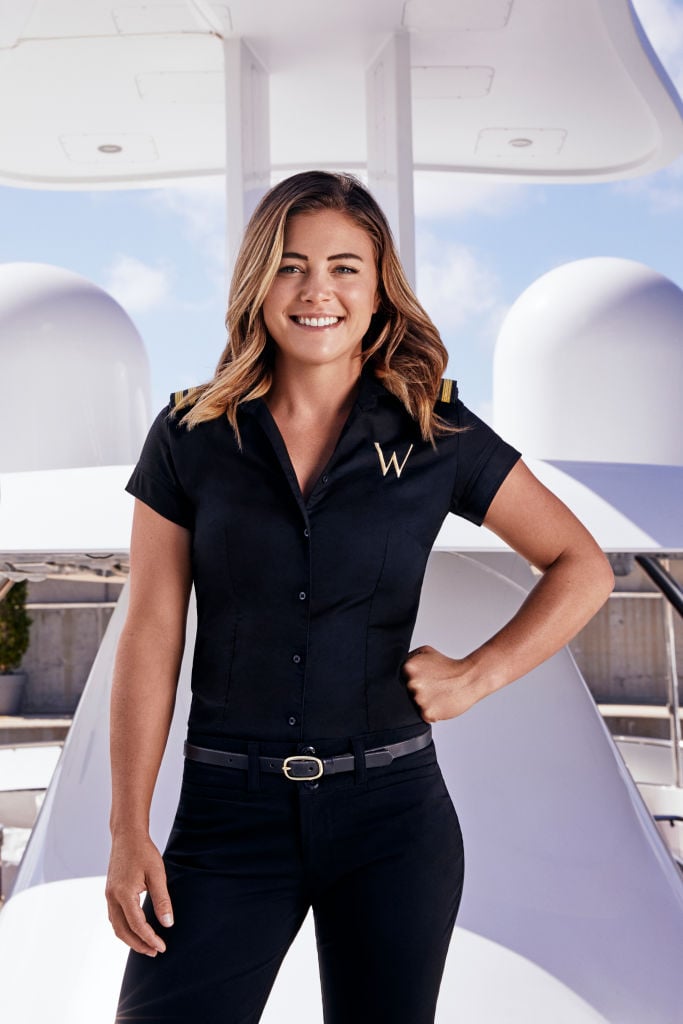 White's position this season is historic for the series. Below Deck has never featured a season led mainly by women. Plus, season 5 is in direct contrast to the last season of Below Deck, which was mired in misogyny and left many fans feeling angry.
Instead, White says this season will bring healthy debate. "Healthy debate about things that people want to be talking about," she says. "So yeah, bring it on."
She teases that the twists will spark conversation
White hinted that more gender roles may spark debate with viewers as the men on the boat are going to be schooled in how to treat women. "With having a female crew, it's new to a lot of people," she says. "I think you can definitely expect the boys to get some lessons in femininity. Like how to treat girls especially when they're your boss. I have to remind [the deck team] that I am their boss. But eventually, they get the idea."
White is seen telling one of her deckhands that the boat is run by a female captain, chief stew, and bosun and to respect that.
"I think you can expect a lot of shocking twists that I didn't even see coming," she says. "And I think this is definitely going to be a season in Below Deck where people are going to have very strong opinions about things that happen. So it will cause a lot of debate."
She adds that none of her deck team had any experience working in the Med. "So that was a huge shock," she says. "Boats run differently in the Med. Plus a lot of them hadn't worked this size boat before, which was also a shock." At 56 meters, the Wellington is the largest yacht to be featured on the series.
The trailer is packed with enough clues that back up White's tease about twists and turns. Yawn is seen telling someone that drugs were found on board. Also, Ferrier and her stews are at serious odds. At one point, White desperately rips off her mic to dive into the water, which seems like an emergency situation. Plus, romance blooms between stew Jessica More and deckhand Robert Westergaard. And is there another chef problem, too?
White has new experiences with old crew members
White had an interesting relationship with Ferrier when they appeared together on season 2. At first, they quickly formed a friendship. But their budding bond fizzled when White was caught in the middle of a love triangle, which made yacht life awkward for everyone on board.
They left the boat on friendly terms, but their relationship was still a little off.
"Coming back I wasn't nervous to work with Hannah again; I was pretty excited," she shares. "I actually felt more comfortable having a chief stew that I knew. Like I already know what I'm getting with Hannah rather a complete stranger."
Yawn and White also worked together during season 2. White displayed so much drive and initiative on deck, she was promoted to lead deckhand during the season. Now that she is the bosun, what was it like to return in a leadership position?
"She knows what she's doing and knows how to put her foot down," White says about Yawn. "So I think coming in as her bosun, I was very nervous because I obviously want to make her proud."
White was involved in a sticky romance last time she worked for Yawn
Below Deck Med viewers also met chef Adam Glick during that initial introduction to White. Glick and White met before the show started filming. They kept their romance a secret from not only the crew but producers. However, when bosun Wes Walton turned White's head, she was in the middle of having to choose between Glick and Walton. She chose Walton, and Glick was heartbroken.
Glick returned this season on Below Deck Sailing Yacht. He started a new romance with chief stew Jenna MacGillivray, but viewers saw an entirely different, spicer side to Glick. He seemed intolerant of most of the crew and often made harsh remarks to MacGillivray. White chalks up his behavior to being hurt. "He's such a really cool guy," she insists. "I think he's been hurt a lot."
Speaking of romance, White is in a relationship with yacht chef Tom Checketts. "Not surprising, we met on a boat in Fiji," she shares. "He was actually a relief chef, and we've been together ever since almost two years."
Unfortunately, the couple is currently working on different boats. "He's in Holland and I'm in France, but luckily we get to see each other quite a bit," she says.
No hot boatmance for White this year, but she dished that viewers are in for quite a ride. Below Deck Mediterranean premieres on Monday, June 1 at 9/8c on Bravo.