'Below Deck Med': Malia White Thinks That Chef Adam Has Been Hurt Before
Malia White from Below Deck Mediterranean had chef Adam Glick's back when it came to questions about her experience dating him.
Viewers witnessed an explosive relationship between Glick and chief stew Jenna MacGillivray on Below Deck Sailing Yacht. MacGillivray would often put her feelings on the line for Glick and he'd sometimes react negatively, lashing out and hitting below the belt. Viewers didn't see this type of interaction between Glick and White when they dated, so fans wondered what was different.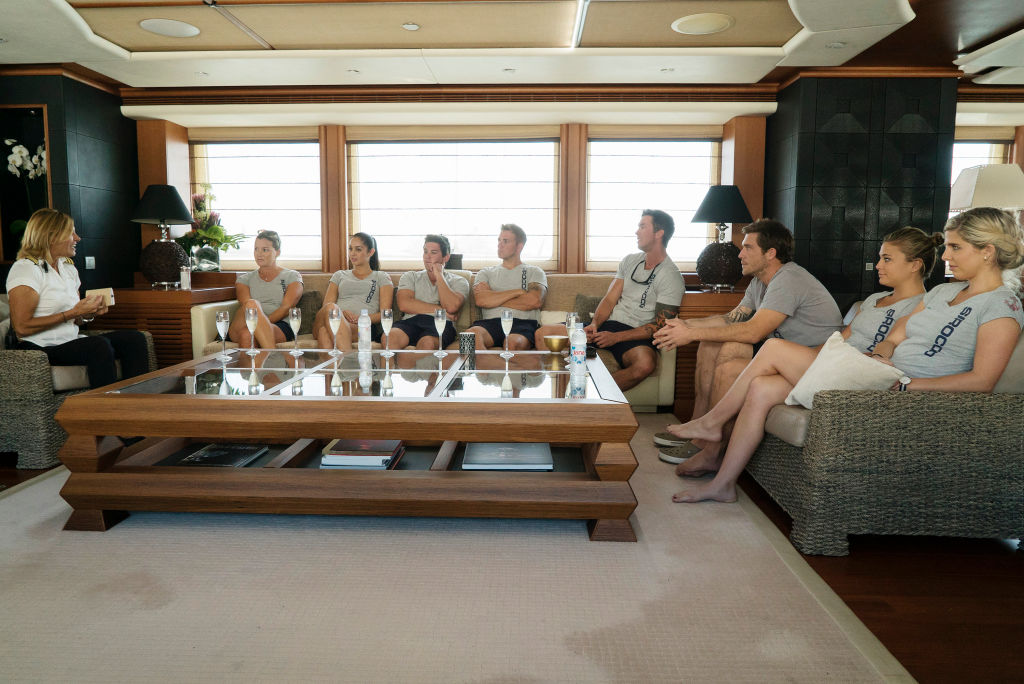 While Glick and White's romance took a turn for the worst, it wasn't because he reacted negatively to her. Instead, her head was turned by bosun Wesley Walton and she ended up choosing him over Glick.
Glick seemed depressed and his cooking suffered as a result. Captain Sandy Yawn noticed the downturn during his season, but she gave Glick a chance to return the following season. He redeemed himself and impressed Yawn, opening the door for him to be the crossover cast member between the two series.
White thinks Glick's defenses are up
Showbiz Cheat Sheet asked White for her assessment of Glick's demeanor during his last season of the show. He shared during the Below Deck Sailing Yacht reunion he did not plan to return to the series for another season.
"He's such a really cool guy," she shared. "I think he's been hurt a lot." During an episode, Glick revealed that he tends to pull away from serious relationships because his parents frequently moved the family when he was a kid. He'd start making friends, but would have to move again.
Glick didn't go quietly into the night when White chose Walton. He sparred with Walton when the crew was out on the town. Plus he purposely added onions to a guest's meal when the guest specified no onions. He initially lied about adding the onions, but later confessed. He also made negative remarks to White but she was able to quickly brush them off.
She wishes him well (but they don't keep in touch)
White joked about "dodging a bullet" with Showbiz Cheat Sheet but she also quipped about it with Bravo's The Daily Dish. She added that she didn't watch the entire season of Below Deck Sailing Yacht, but told The Daily Dish viewers are seeing more dimensions to Glick.
"There's a couple sides to Adam I guess," she said. "And I think we're seeing them now. I think the master cabin rendezvous are pretty funny. But other than that, I think there's a good side on him somewhere." 
She also thought it was funny how the crew and viewers were aghast with her love triangle storyline during season 2 of Below Deck Med too. "I got so much flak for kissing a guy on, you know, and now people are like hooking up all over the boats and stuff. And it's like, come on," she remarked.
She added, "I wish him well, though. I have no hard feelings towards Adam. I think there's definitely a good guy in there somewhere. We just don't keep in touch."
Below Deck Mediterranean is on Monday at 9/8c on Bravo.