'Below Deck Med': Malia White Wonders Why Chef Kiko Didn't Get Accurate Feedback About His Food From Hannah Ferrier
In a private conversation with Captain Sandy Yawn, bosun Malia White from Below Deck Mediterranean wonders why chief stew Hannah Ferrier didn't have better communication with chef Hindrigo "Kiko" Lorran about his food.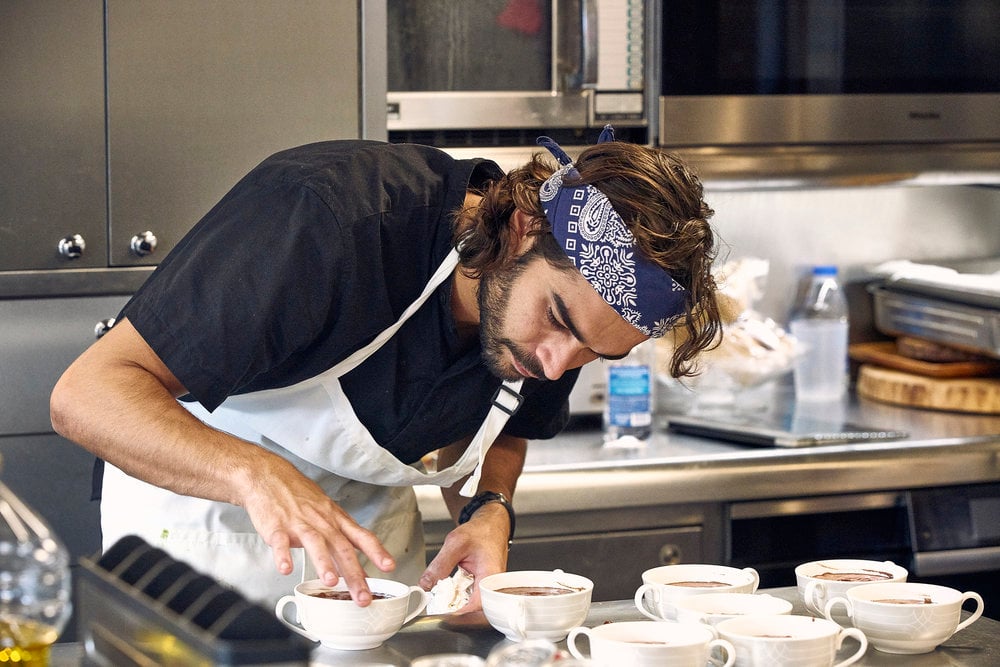 "If you want to be his friend, why let the food go out and then let him get sh*tty feedback," White ponders to Yawn in the previews. Ferrier is seen trying to support Lorran on a number of occasions this season. She really tried to help him with his last charter as Lorran knew he could be fired if he didn't produce superyacht quality fare.
But the now-infamous "Vegas" night dinner went completely awry. He told Yawn he had to Google what "Vegas" dining was and Ferrier is seen giving him suggestions leading up to the dinner. But alas, he ended up churning out a fried food extravaganza that the guests likened to a "kids birthday party." In the end Lorran gets fired although he is supposed to stay and finish out the charter. So was there a miscommunication between Ferrier and Lorran?
Hannah Ferrier insists they had a miscommunication
When Yawn calls Lorran out on the food, Ferrier pulls Christine "Bugsy" Drake aside to tell her that her vision was not what Lorran produced. "I just thought he could do a Vegas menu," she tells Drake adding she thought it would look extravagant. "I don't wanna do this for the rest of the season."
However, as Lorran was preparing and plating the food, no one from the interior said a word to him. But Ferrier takes the plate of fried chicken to the table and says, "Sh*t" under her breath. She admits in a confessional the fare was not what she had in mind. But she still doesn't say a word to Lorran.
"This is disgusting," White says in a confessional about the plate of nachos she was asked to deliver to the guests. "I don't want to be the one to tell Kiko I don't want to serve that to guests." The rest of the crew says nothing to Lorran about the food but looks extremely uncomfortable.
When Ferrier returns to the kitchen, Lorran asks if everyone is happy. She says, "Yep!" Later in a confessional Ferrier admits this is "really, really not good."
What is 'Vegas' food?
A Twitter fan shared images of a Google search for "Vegas food." The images show sloppy, greasy fried food, similar to what Lorran provided. Ferrier insisted the menu ask was a conundrum. "Honestly – I found it SO hard at the start," she replied to the thread. "We are in the Med where we mostly have Russian and Arab guests so to only have Americans is really different. It's not his fault he had to google that!! There's plenty of yachting crew out there that have never had American clients!"
But Yawn pushed back on this assertion, stating that Vegas is jam-packed with five-star dining. And that a superyacht chef should understand what the job demands. "Ppl from around the world charter around the globe," she tweeted. "There're charter yacht shows where chefs & interior show off their themes. It helps sells charters. You have to be prepared to serve everyone their preferences. We don't serve only the themes from the guests' country of origin."
Adding, "Vegas has some of the top restos and is over the top with presentation and cuisine. Look at menus to get ideas of what's cooking. It hasn't been bad buffets for years."