'Below Deck Med': Malia White's Workouts Keep Her in Boss Bosun Shape
As the first female bosun on the show, Malia White from Below Deck Mediterranean has to stay in top shape. She's offered a peek into her workouts on Instagram, which proves she's in crazy amazing condition.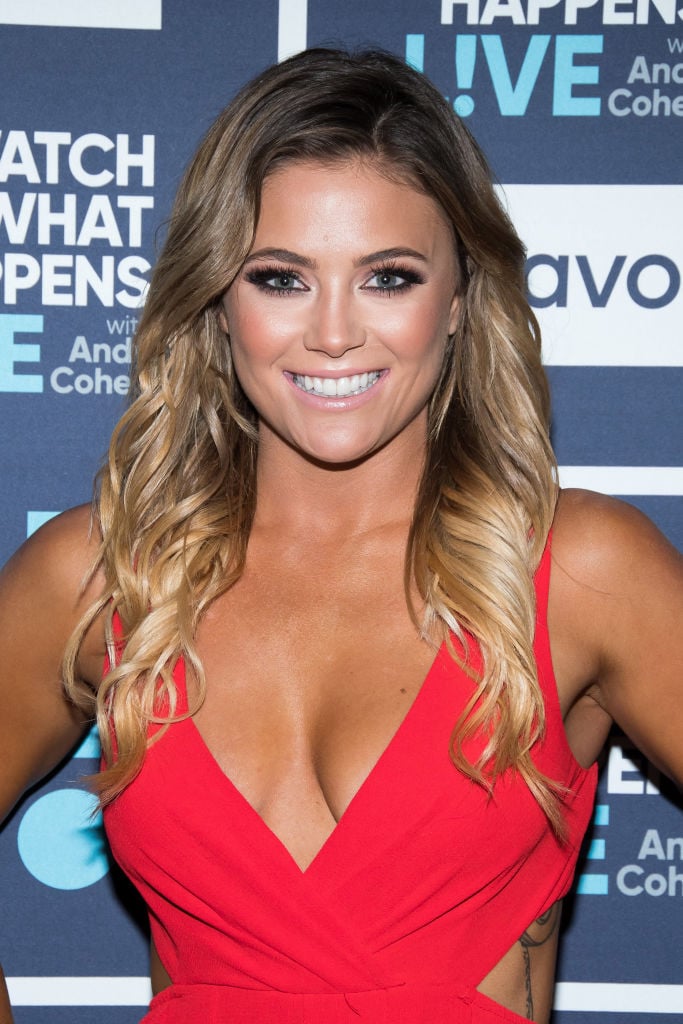 As a trained gymnast, White often shares videos and photos doing handstands with significant ease. She also likes to mix up her workouts going from weight lifting and mountain climbers to using a hula hoop to keep abs tight.
Being on deck takes physical strength and endurance. Not only does the deck team have to lift and deploy heavy and cumbersome toys but the team must also be fit enough to withstand harsh weather conditions. The team on Below Deck season 7 dealt with extreme heat in Thailand often working during what could be considered a heat advisory. So how does White stay on her game?
She uses plenty of balance sustaining moves
The deck team is often twisting and turning to lift and carry heavy items. Viewers saw how harmful deck work can be when deckhand Chris Miller sustained a serious back injury on Below Deck Sailing Yacht. Miller said his back injury resulted from years of performing heavy lifting on boats, but he's now concerned the injury is so bad, it could sideline him from the career he loves forever.
RELATED: 'Below Deck Med': Malia White's Life Has Seriously Changed Since Season 2
That's why maintaining a strong core and back is vital to staying in the game. Obviously White knows this as she's seen performing a number of core strengthening and balance moves. "Backbend into a handstand into a V 💪  ," she shared along with an awesome video. She is able to hold the handstand with power for a serious amount of time too.
Her gymnastics background definitely comes in handy. She shared another video of a strong routine that includes a pretty sweet flip. "Haven't done this in years… feels good to get back on the floor! 🙌 ," she wrote.
Additionally, she uses a hula hoop on charter to condition abs. "Quarantine workout… busting out the old hula hoop! 🙌."
She's also doing lots of cardio and weight lifting
White moves back and forth between her gymnastics training to keep alignment strong and cardio with weights. She recently shared what she's doing to work out on an Instagram story.
She performs deadlifts with a pretty sizable barbell. Next, she uses a kettlebell and does some swing moves. White follows the weight lifting with cardio. She first hits the ground and knocks out some mountain climbers. White tops off her workout with some jump rope too.
RELATED: João Franco From 'Below Deck Med' Defends Malia White's Return to the Series
White also has that competitive spirit. She recently completed her first half marathon over the Easter holiday. "Happy Easter Sunday! Did my first half marathon & had a nice crew brunch in our Sunday's best! I know we are all in different situations during quarantine but I hope you all can find some happiness today! 🐰🥂," she wrote along with a photo with the running crew.
White knows how to have fun with her workouts
It's not all deadlifts and sprints for White. She also enjoys plenty of outdoor sports, which keeps her well-conditioned. She went snowboarding during the Christmas holiday. "Stoked to have spent Christmas back in Colorado and on the mountain!" she wrote along with a video.
RELATED: 'Below Deck Med' Season 5 Finally Has a Launch Date!
She also did a little surfing behind a ski boat. "Felt great to be back behind a ski boat!" she shared last summer.
Underwater exploration is a big part of White's life. She's shared a number of snorkeling photos where she's found some underwater treasures. "Just dropping in to say hello to my homies! 🦈 ," she casually shared next to a few sleeping sharks.