'Below Deck Med': Pete Hunziker Says No One Will Hire Him After He Was Fired for Racist Actions
Pete Hunziker from Below Deck Mediterranean recently complained that no one will hire him in yachting after he was fired last season.
Hunziker shared a racist, violent and sexist meme on Instagram prompting production company 51 Minds to fire him from the series. While he was not fired on the show, producers minimized his image, essentially cutting him out of most of the storylines. Show editors did such a solid job of cutting Hunziker out, some fans forgot he was on the series.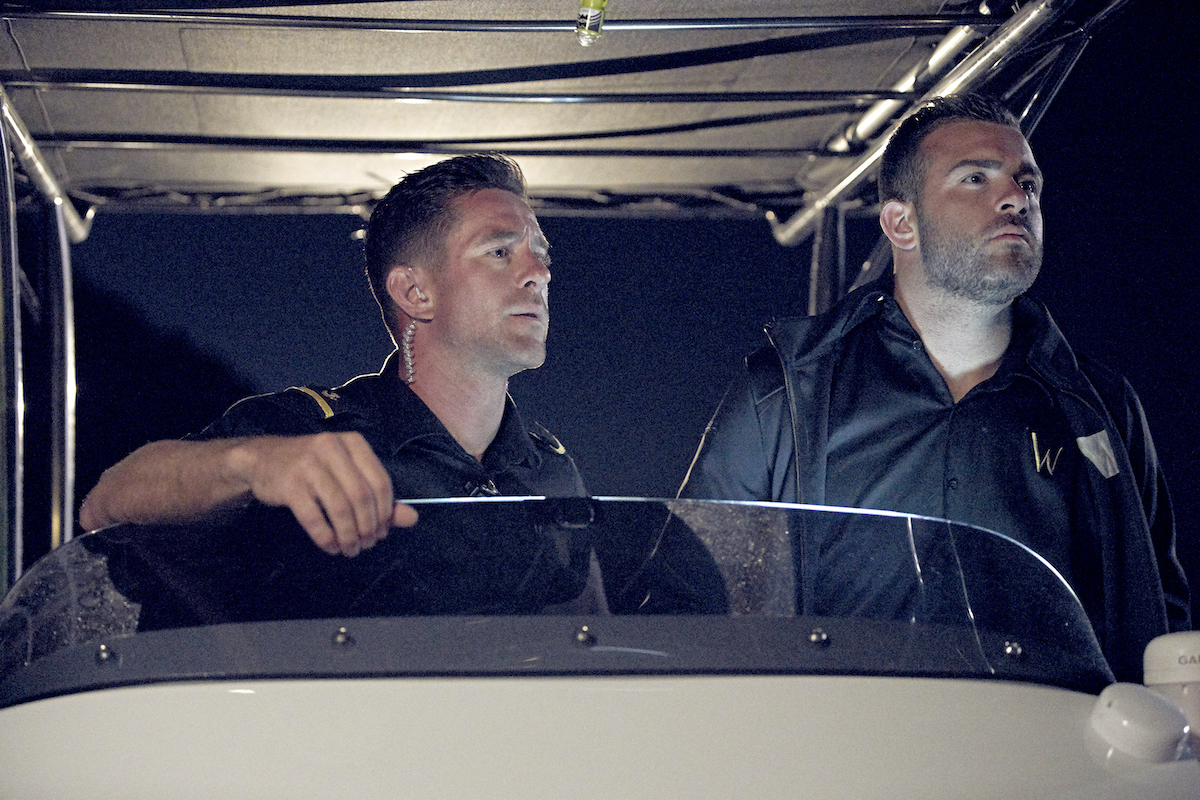 The yachting community didn't forget who he was
Hunziker admitted on his Instagram story that he's being iced out of the yachting industry because of what happened on the show. "Well, I've been retired I guess a month now," Hunziker said. "Nobody'll hire me since you know, I'm fired on Below Deck and all that sh*t."
However, one person gave Hunziker a job. Deckhand Alex Radcliffe from Below Deck Med is seen in Hunziker's video. "I went to the lead deckhand and he hired me right away," Hunziker said as Radcliffe approached the camera. "Hey someone had to hire him, ya know?" Radcliffe said.
Later Radcliffe shared another video of Hunziker. He jokingly added, "He's about to get fired again real fast." Radcliffe wondered if Hunziker was working but no, he's texting. "He's smiling," Radcliffe exclaimed. "He's smiling while texting!" Hunziker gets back to work.
Many 'Below Deck Med' crew members have distanced themselves from Pete Hunziker
The Below Deck Med Season 5 crew addressed Hunziker's actions and absence from the boat during the reunion. "Yeah, he was odd," Captain Sandy Yawn said. "Honestly, I had a few conversations with him. The lack of consciousness with what's going on in our planet and in our world. And that picture [he shared on Instagram] was so disturbing. I was blown away."
"Yeah, of course, it's quite upsetting and disturbing," former chief stew Hannah Ferrier said.
Yawn said she texted Hunziker after he shared the disturbing image. While he seemed remorseful, he never texted Yawn back after making a few remarks.
"He's just someone that doesn't get it," bosun Malia White said. "He can say as much as he wants, like 'Oh it was a mistake,' and whatever else. But he says these things." Hunziker tried to start a rumor about White after Ferrier was fired for having unregistered valium and a vape pen on board the boat.
Even though he was minimized from the storylines, Hunziker was involved in alerting the last group of charter guests to the crew's whereabouts.
An anonymous source revealed exclusively to Showbiz Cheat Sheet that "They were texting with Pete and Alex [Radcliffe] knew about it," the source revealed. The charter guests seemingly flirted with the crew, especially deckhand Rob Westergaard. This caused additional friction with then-girlfriend, Jessica More.