'Below Deck Med' Preview Next Week Prompts David Pascoe to Ask Fans to Remember Their Humanity
The Below Deck Mediterranean preview next week prompted many viewers to head to Peacock to watch was is being considered the most explosive episode in Below Deck history. Previews during Monday's Bravo show indicate trouble with crew members Lexi Wilson and chef Mathew Shea, but deckhand David Pascoe is hoping fans can avoid the vicious social media attacks he's seen mounting already.
David Pascoe recounts a difficult year while 'Below Deck Med' was filmed
Some fans have taken to social media to express their anger toward Wilson in particular. But Pascoe hoped viewers would remember the cast experienced extenuating circumstances while filming. He also noted that the world just endured stress from the pandemic too.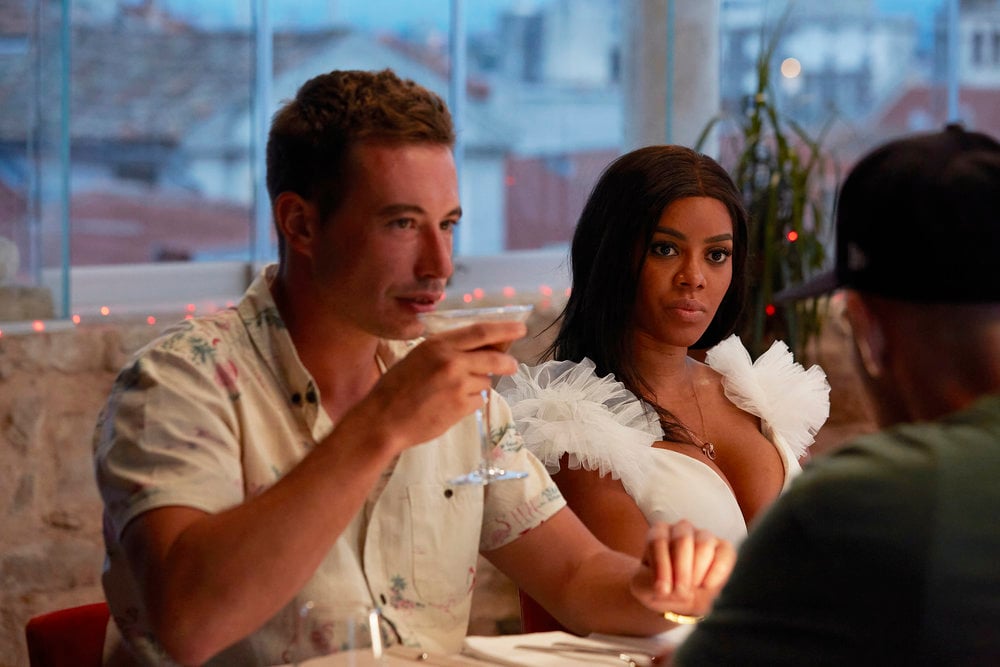 "This past year has been difficult for everyone, worldwide. The pandemic, the lockdowns, the solitary confinement nearly all of us had to endure…," he began his Instagram post along with a photo. The photo was taken from the show when he is helping Wilson up from the ground.
"In that time, one thing you'd think people would understand is that we, as people, have a duty of care for one another," he continued. "As the season progresses this might be hard for some amongst you to understand, however, regardless of hurtful words and personal attacks."
David Pascoe hopes 'Below Deck Mediterranean' viewers can have restraint in their comments
Pascoe continued by sharing, "No one deserves to have injury wished upon them," he wrote. "Everyone deserves to be able to get safely to a place of rest. We ALL have a duty of care for one another."
RELATED: Below Deck Mediterranean's Lexi Wilson Believes the Sweet Moment She Shared With Malia White Was Just 'Damage Control'
"There may be a steadily growing front of TV-induced hatred for certain individuals but at the end of the day, we can only be true to ourselves and try not to forget our humanity," he concluded."
'Below Deck Med' fans tease explosive episode 5
Some fans could not wait to view episode 5 on Bravo and previewed it on Peacock. And many shared their jaw-dropping reactions on Twitter. "If anyone is still defending Lexi after next week's episode of #BelowDeckMed on #Bravotv …you're probably watching from inside the penitentiary," one viewer tweeted.
Another viewer wrote, "I have no words. I just have zero words after that episode. Holyyyyyy crap." This fan thinks the episode is the craziest ever shown on Bravo. "That was the craziest episode of @BravoTV #BelowDeckMed—or ANY #BelowDeck show—I have ever seen. I think it even beats every #realhousewives episode."
RELATED: 'Below Deck Mediterranean': Captain Sandy Says Season 6 Ratings Are Stronger Than Ever
Episode 5, titled, "Ship Happens" shows the crew unraveling during a night out to dinner. Previews tease Shea packing his knives and smashing a camera on the boat. But also Wilson fighting with nearly every crew member on the boat.
Another fan simply shared that viewers who have yet to watch episode 5 should buckle up. Y"ou guys are not prepared for next week's madness that goes down. It's an absolutely EPIC SH*TSHOW of meltdowns. I think Lexi is actually using this show to audition for something else like Big Brother or Bad Girls Club or something. No one can be that unhinged."
Below Deck Mediterranean airs on Mondays at 9 pm ET/PT. New episodes will be available on Peacock one week early on Mondays.