'Below Deck Med' Producer Doesn't Love Seeing the 'Downs' On the Show
Below Deck Med showrunner Nadine Rajabi explains how she goes on the same emotional journey with the cast each season.
As the Below Deck Mediterranean storyteller, executive producer Nadine Rajabi has a responsibility to not only deliver a cohesive account but one that truly represents the people and actions on the series.
It's a pretty big burden because the team captures hundreds of hours of footage during a six-week shoot. But Rajabi has shared on a number of occasions how she unearths the endless layers within the docuseries. For instance, she's added cameras when cast members hid big pieces of the storyline.
Plus, Rajabi is also just as captivated by yachting as her viewers. She was in total awe when Captain Sandy Yawn masterfully docked Sirocco in a tiny slip last season. Then, when Yawn casually mentions she was just going to get ice cream, Rajabi admits to being floored.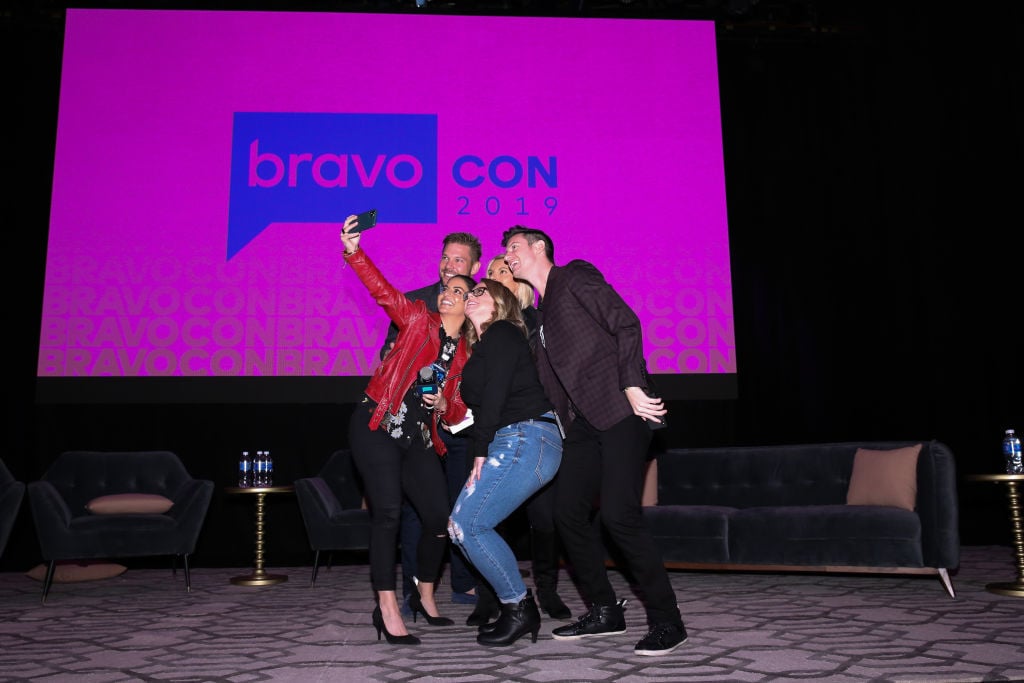 At first glance, the Below Deck series appears to be one-dimensional — rich people behaving badly on a multi-million dollar yacht.
But Rajabi does an artful job of diving beneath the surface of each story arc to build and frame the show. At the same time, the crew captures the exotic, lush landscape used as the mere backdrop. And while Rajabi and her team have created a series that has become one of the most highly acclaimed reality shows on television, she continues to be deeply impacted by the human experience.
She loves, laughs and cries along with the cast
Rajabi shared on the Bleav No Script No Problem podcast that she is behind the camera laughing and crying just as hard as the cast. "But I also live for the moments where after you drop off the guests and [the crew] has their nights out. And they come back to the boat and they've all been drinking. I mean talk about watching funny drunk people." she said.
She adds, "I wish people could watch the raw footage because the stuff you see in people's bunks or what they're doing. I literally just cry laughing. I'm laughing with them. I'm crying with them. The parts that hurt me are when I watch them fight. I, personally as a human being, wanna go like, 'You guys please just stop fighting!' But I can't! I have to let it all unfold and it kills me."
Rajabi told Decider season 5 has several ups and downs. "As a producer, I don't love seeing the downs, but it's real life and just like the viewers, we are watching it unfold in real-time. It's the takeaway that's important."
Adding, "I truly hope the viewers of the show will find it as fascinating to watch as it was as fascinating to capture. I really do believe the Below Deck franchises are such a great study of human behavior. I can't wait to hear what everyone thinks. We are all in for a wild ride. Maybe the wildest yet!"
Rajabi also sees how the series has impacted her viewers
She also shared with Decider that she's had first-hand experiences talking with fans who have been inspired to pursue a career in yachting after watching the series.
"I've actually talked to a lot of fans that have told me that they've signed up for their yachting certification courses to pursue a career in yachting just from watching the series," she says. "It's so inspiring to see. What's crazy is you can look at the show and think, 'Oh, this is a show about a yacht with the one-percenters and the people who work on the boat,' however, you can relate all of these situations to any workplace. Often times when I'm with Captain Sandy, people stop her and say how they try to put her leadership philosophies into practice. Now that's cool!"
Rajabi also spoke about having the all-women led team too. "These three women are all natural-born leaders. They command respect and are respected. They have put in the work and really know what it takes to run a tight ship, while still taking time to have a laugh. I love that they all possess a really human side to the way they lead, but at end of the day, they don't take any sh*t from their crew."
Below Deck Mediterranean is on Monday at 9/8c on Bravo.