'Below Deck Med' Producers Promised To Edit Pete Hunziker Out of the Show, Now Some Fans Can't Remember Why
Some fans can't remember why Pete Hunziker is essentially missing from 'Below Deck Med'.
The revolving door of Below Deck Mediterranean cast members moved at such a fast clip, some fans now can't remember why deckhand Pete Hunziker is suddenly no longer featured on the show.
The series typically features three deckhands and a bosun. And while the deck team hasn't lost any members on the boat, Hunziker has been essentially erased from the series. Producers and the network fired Hunziker in June after the deckhand shared a racist and violent meme on Instagram. Producers vowed to minimize his likeness on the show and edit him out of the story.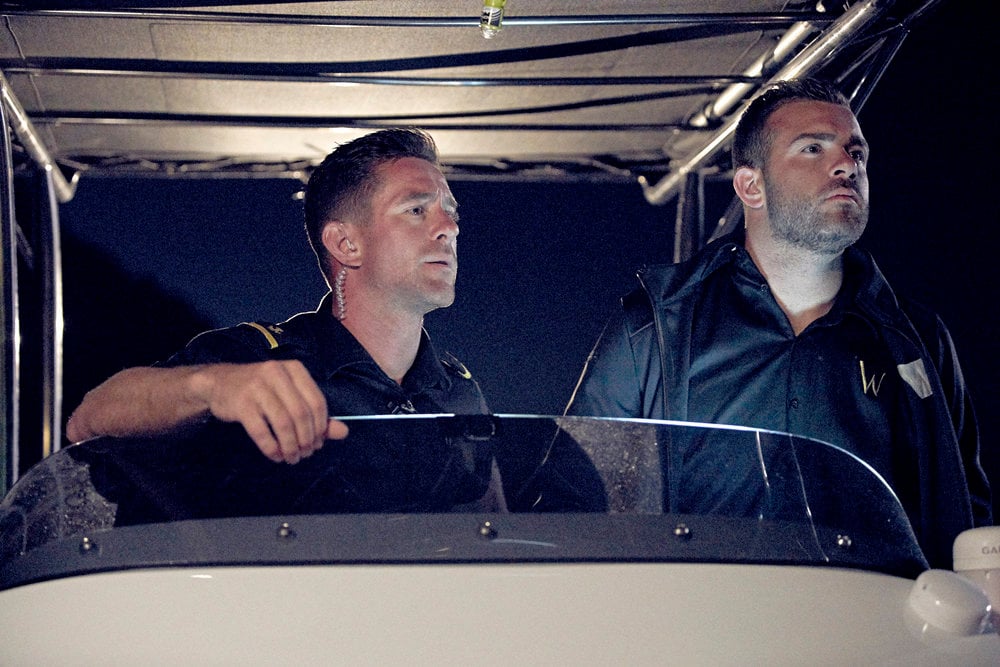 Hunziker was a large part of the initial storyline too. He kept referring to bosun Malia White as "sweetheart," tried to strike up a relationship with the first second stew and then creeped out new second stew, Christine "Bugsy" Drake. Captain Sandy Yawn almost fired Hunziker from the boat after his unacceptable comments toward Drake but kept him on.
Despite the fact he continued to work on the boat, producers have done an artful job of nearly erasing Hunziker. But now some fans can't remember why he's not being featured.
Some fans wonder where is Pete Hunziker after 'Below Deck Med' Season 5 reruns
Bravo replayed the entire season, which had some fans wondering what happened to Hunziker. "Sadly the most exciting part of this seasons Below Deck Med is when they have to park the yacht into a narrow space. Also, where's Pete?" one person shared on Twitter.
"I was just wondering the same thing? Why is he off camera so much all of a sudden??" another person wondered.
"He was fired from the show around the third week of the show airing for racist and sexist social media posts, so the editors had to scrub out his storyline and keep his appearances to a minimum," a viewer shared on the thread. Others then recalled the instance, but noted he was virtually missing from almost every scene.
"Makes sense," one person replied. "Now you only catch him during the line up at the end. I don't miss him. When Hannah said she took one look at him and thought 'American' she was [100%]."
Hunziker is removed from nearly all aspects of the show
In addition to having no storyline, Hunziker is also removed from the opening credits and is no longer featured in any confessionals. Below Deck Med also has an After Show but he also does not offer commentary.
Hunziker is included in about six episodes. His last featured interaction with the crew was when he was demoted from being lead deckhand. White learned that Hunziker was being sexually inappropriate toward Drake and had enough. Hunziker is essentially missing from the remainder of the series, although is briefly seen in scenes where it became unavoidable to remove him.
If the season concludes with a reunion, it is also unlikely he will be invited to participate.
Hunziker apologized for his behavior … sort of
Hunziker insisted that he was just being "silly" when he had his encounter with Drake. "I was just being silly," he told Bravo Confessionals. "I think they just didn't know who I was. It's like I'm a very silly person and I can be very professional. I just kind of brought 'Silly Pete.' I don't think I have too big of an ego." Adding, "I just know how everything operates and gets done." 
"I just fronted a lot," he added. "And I was kind of putting on my own show and wasn't being myself and I thought that was what they wanted. And then I realized they didn't. There's a fine line in the whole thing. I definitely came in wide open, full throttle. When I walk in a room I normally have no filter. But I learned its not good to not have a filter."
He also posted an apology on his now-deleted Instagram account. "A little over 3 months ago someone sent me a meme on social media and I thoughtlessly reposted it," he wrote. "I realize how painful the imagery and symbolism is and, upon deeper consideration, I realize that the implicit bias that exists in the brief text written in the meme is offensive."
"To all those I have hurt and offended please know that I am genuinely sorry. I have always fully supported equal rights and equal opportunities for ALL people," he continued. Adding, "and always think before you post."