'Below Deck Med' Production Crew Admits Chef Mila Shocked Them
Even though Captain Sandy Yawn from Below Deck Mediterranean and other crew members have refuted claims that chef Mila Kolomeitseva was a production plant, fans continued to wonder how she ended up on the yacht. Charter guests pay thousands of dollars to vacation on a luxury yacht. So fans, who have grown accustomed to the …
Even though Captain Sandy Yawn from Below Deck Mediterranean and other crew members have refuted claims that chef Mila Kolomeitseva was a production plant, fans continued to wonder how she ended up on the yacht.
Charter guests pay thousands of dollars to vacation on a luxury yacht. So fans, who have grown accustomed to the talents of former Below Deck chefs like Ben Robinson and Adam Glick couldn't believe she was real.
Despite the line that she's Le Cordon Bleu trained, Kolomeitseva seems lost in the kitchen. She couldn't bake a cake if her life depended on it and insisted on serving nachos and burger to guests using pre-made grocery store ingredients. That doesn't even touch on the "steak licking" incident and homophobic comments.
Captain Sandy insists she is real
Yawn posted a video to Twitter that showed Yawn skillfully slicing meat in the galley kitchen. Her post intended to create a groundswell and get fans excited to watch the show. She wrote, "Let's cut to the chase & get to the point: We love MONDAYS on @BravoTV #BelowDeckMed 9/8c!"
But the first comment on her thread admonished Yawn for not seeing how the chef was a plant. "Lots of crazy speculation out there," Yawn responded. "We're only on EP1 with a long, hot summer to come. Stay Tuned! You won't be disappointed!"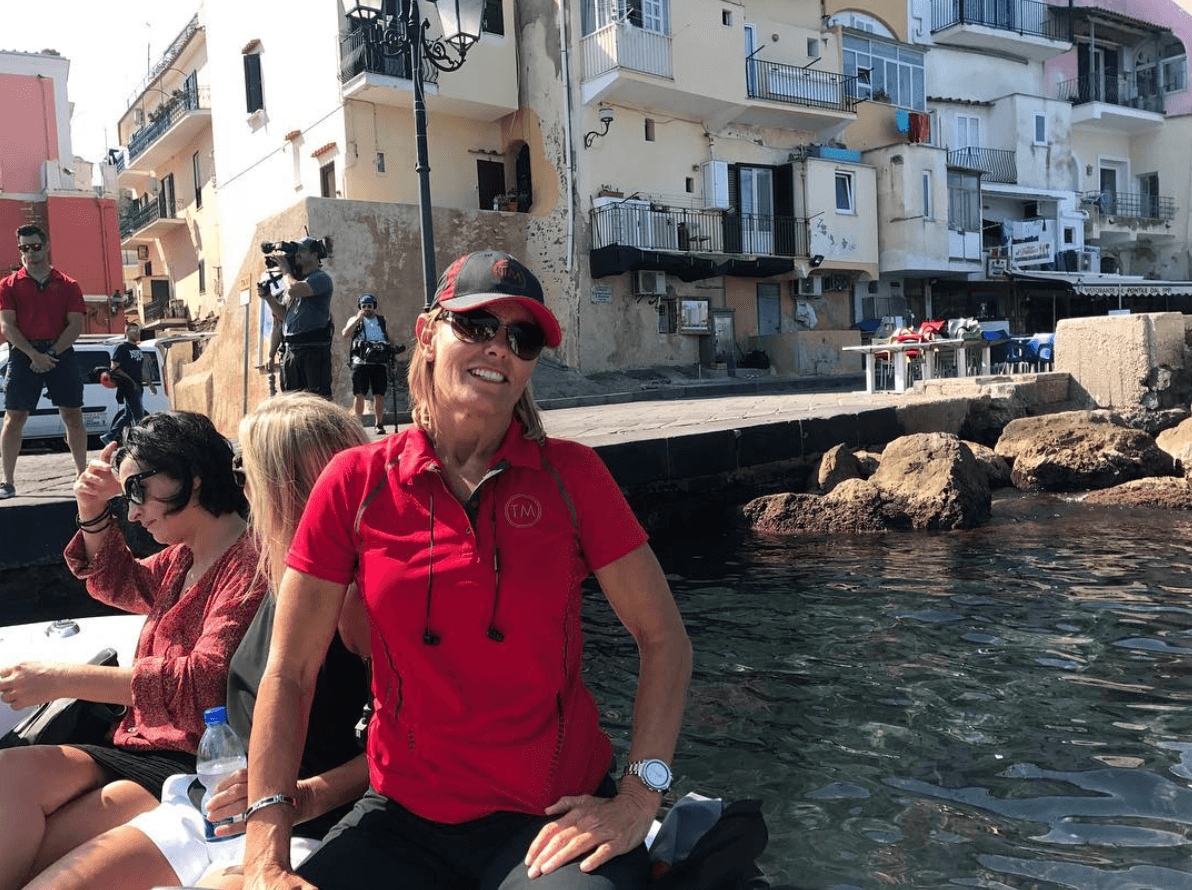 But fans doubled down and continued to say they were sad the chef was a plant. "Not a setup," Yawn responded. "No spoilers, just stay tuned!"
The crew also weighs in
Chief stew Hannah Ferrier also had to deal with fan reaction to the chef. One fan tweeted, "So we already know that Chef Old El Paso is a plant by production. So I wonder if her homophobic remarks were encouraged by production. The whole thing is gross. If they intentionally put this homophobe on the show- that really pissed me off."
Ferrier quickly responded, "Not sure where you are getting your info from but it's not correct. There really isn't any way to know if someone is going to be homophobic in a normal job interview and her CV looked great. She's OBVIOUSLY not great but it wasn't set up like that."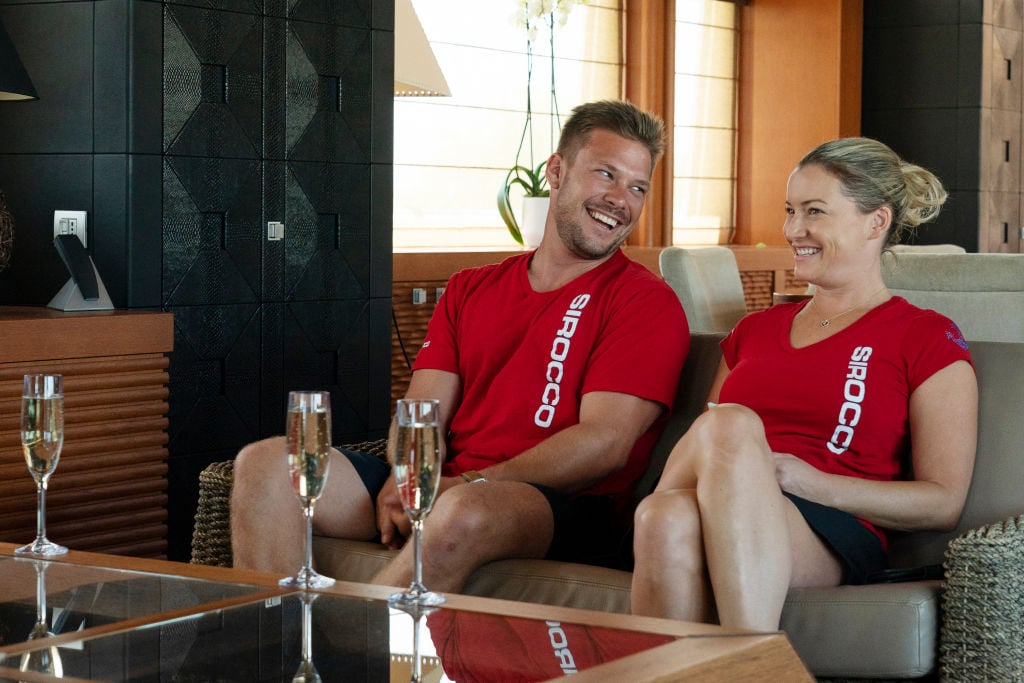 But the fan continued to needle Ferrier. So she added, "The part about her being a plant and the part about production encouraging homophobic remarks – both of those are incorrect. I'm sure there are articles. There's also articles claiming to world is flat but I hope you don't believe those."
Bosun João Franco responded to a fan question about why the show booked the chef for ratings. "It's not for ratings. The process we go through is a long one. These are real events that happen and you never know what people are like until they're already there. We were all as shocked as you after watching this episode."
The production crew was also shocked
Even though Yawn and the crew disputed claims the chef is a plant, Below Deck Med production crew admitted they too were just as surprised as the audience (and crew) with what the chef served to guests.
"If you had seen the control room on the [production] boat when those nachos came out, you would see that [what happened] is equally surprising to us," Noah Samton, Bravo's senior vice president of current production told The Washington Post.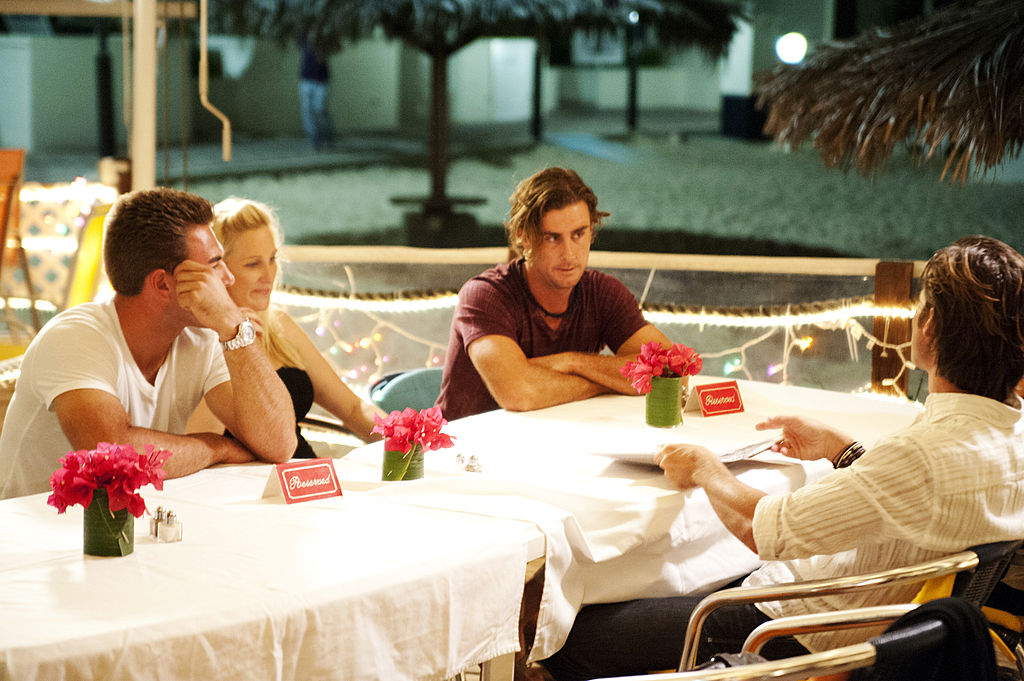 Samton added that a flurry of activity occurs before the crew films the charter season. And there isn't enough time to do tastings and a complete culinary review of the chef before the charter is underway. While it seems to be a total scramble, he said, "This happens all the time in yachting."