'Below Deck Med' Reunion Heats Up: Chef Mathew Makes Shocking Allegation About Captain Sandy
The Below Deck Mediterranean reunion heated up when chef Mathew Shea alleged that Captain Sandy Yawn called him out using questionable language in front of the crew. He made the comment on Twitter after fans wondered why Shea said Yawn was one of the worst captains he's ever worked for during a reunion teaser.
Chef Mathew turns up the drama ahead of the 'Below Deck Med' reunion
The reunion trailer soundbite showed Shea saying that Yawn was "one of the worst captains I've ever worked with in my 15 years [in yachting]." Deckhand David Pascoe is seen looking uncomfortable during the moment. He joked on Twitter, "Not sure if that's an eye roll or a full possession."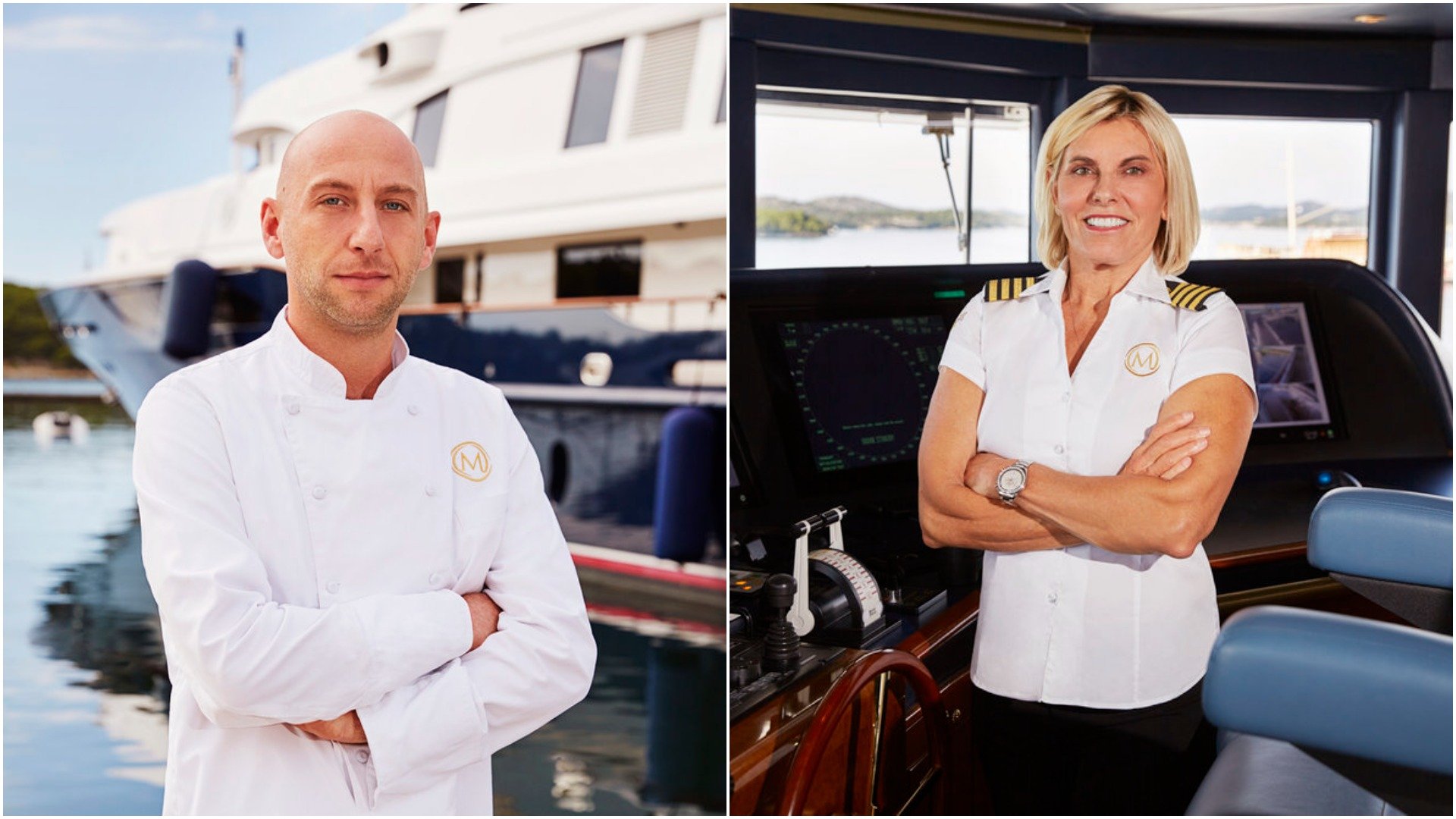 A fan tweeted that she didn't understand the remarks because Yawn was seen supporting Shea numerous times. Especially after he quit in a drunken rage. But now he claimed on Twitter that Yawn called him a p**** and to go f**k himself.
The fan didn't believe it but replied that he probably deserved it. Then the fan asked if it was done behind closed doors. "She did, in front of other crew. Totally uncalled for in any work place. Especially as the Boss," he replied. For her part, Yawn remained out of the conversation. But she did add an "eyes" emoji on the first tweet that called out Shea for complaining when Yawn gave him multiple chances.
Was there tension viewers didn't see?
While Shea and Yawn seemed cordial the entire season, Yawn may have hinted at some tension behind the scenes during her first appearance on Watch What Happens Live with Andy Cohen. She appeared alongside chief stew Katie Flood shortly after the episode when Shea left the boat due to a knee injury. He left the crew before the first charter and did not return until the next day. The crew had to make dinner for the guests, which was a total disaster.
And while Shea returned and Yawn and the crew were supportive, Yawn teased that all was not well. Host Andy Cohen asked her a series of questions about the crew. She named Shea as the "laziest" and the person who had the hardest time respecting authority. But instead of naming him on the show, Yawn referred to him as "the chef" during the segment.
At that point during the season, viewers only saw Shea complain about having to cook crew meals. He didn't butt heads with Yawn and she tried to accommodate his anxiety. Later, she also wasn't seen admonishing him for quitting, but she told him she'd already replaced him with the chef in quarantine. The exchange between Yawn and Shea was civil and he strived to impress her. He did, so he stayed on the boat.
Would Chef Mathew work for Captain Sandy again?
The shade started when Shea posted a photo of the crew but blocked out Yawn with a photo of a squash. He commented that he'd work with everyone in the photo. Lexi Wilson was also not in the photo.
He later posted a photo with the word "Leadership" at the top. One photo was an image of Yawn hugging Wilson after she was fired. Yawn told Wilson she was a "terrific person." The other photo was of Yawn yelling at bosun Malia White, telling her she doesn't trust her after no one reported Pascoe's injury.
Shea also addressed a question, asking him if he'd ever work for Yawn again. "No," he replied. "I'd work with Captain Malia though."
The Below Deck Mediterranean Season 6 reunion airs on Monday, Oct. 18 at 10 pm after the season finale on Bravo.