'Below Deck Med': Robert Westergaard Isn't Dating Madison Stalker but Did He Slide Into Hannah Berner's DMs?
Deckhand Robert Westergaard from Below Deck Mediterranean came clean about whether or not he is dating Madison Stalker from Below Deck Sailing Yacht. Rumors flew during the Below Deck Sailing Yacht reunion about who Stalker was dating. But Westergaard said he is not seeing Stalker. "No, I'm not," he said during a recent appearance on Watch What Happens Live with Andy Cohen.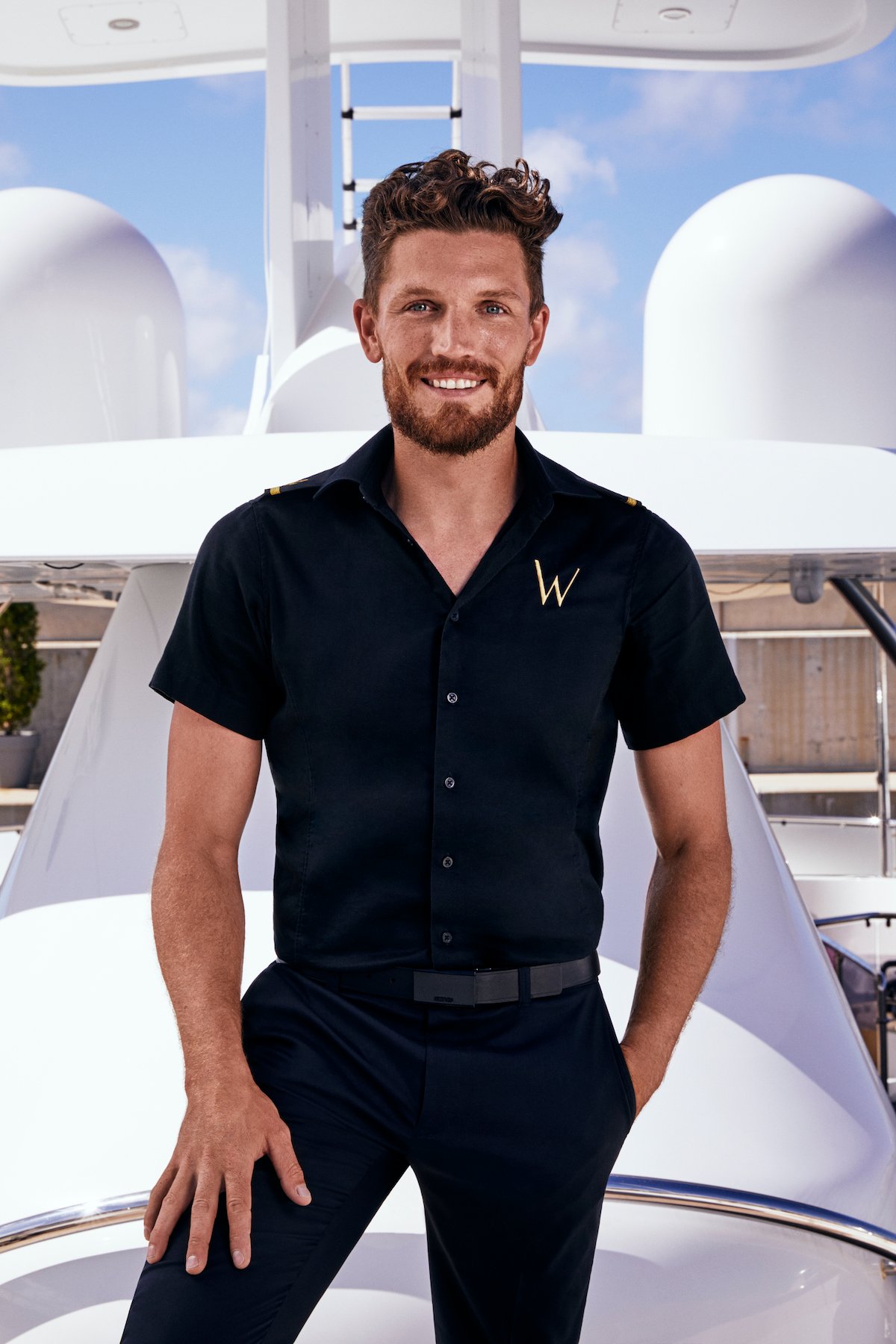 Originally, some fans thought Stalker was dating Luke Gulbranson from Summer House. She teased that she was "talking to" someone from Bravo during the reunion. So when host Andy Cohen said Colin Macy-O'Toole from Below Deck Med and Gulbranson followed her on Instagram, she only said she wasn't dating Macy-O'Toole. 
She added another layer of mystery by sharing a now-deleted photo on Instagram of two hands clutching one another. In the shadowy background, a hint of a man's bearded jawline can be seen. Stalker confirmed she was not dating Gulbranson on the Instagram thread. But some people assumed the man in the photo was Westergaard. 
Did Robert Westergaard slide into Hannah Berner's DMs? 
Hannah Berner from Summer House had a complicated romantic relationship with Gulbranson last season. She joked during an Instagram video with Paige DeSorbo about the rumor that Stalker and Gulbranson were dating. "So, Luke that day called me twice so I wasn't worried necessarily," Berner shared. "But then I did a little recon. He wasn't even following her. And Luke doesn't play games like that, he'll follow anyone. So I knew in my heart of hearts [they weren't talking]." 
Some fans believed Stalker and Westergaard were dating at the time. So Berner added, "So the guy she's actually talking to, they found out who it was. She's actually talking to this South African guy who is on the new Below Deck Med. Guess who messaged me last week? The guy she's talking to! So ladies, don't try to throw other ladies under the bus." 
Westergaard confirmed on WWHL that he spoke with Berner but said he didn't message her. "No," he said in response to whether or not he direct messaged her. "Her and I were chatting … that's interesting."
Cohen looks intrigued and asks if there is a possible love connection. "Definitely not," he insisted.
But did he mislead third stew Jessica More?
Westergaard was also questioned during the WWHL After Show about his boatmance with third stew Jessica More. The two connected romantically almost instantly, but rumors swirled around the boat about a relationship Westergaard was in with another woman.
Chief stew Hannah Ferrier confronted Westergaard at dinner during a recent episode. He shared he was in an open relationship with someone else and thought he was being open. However, looking back at the romance, Westergaard now isn't entirely sure.
"I know that I was open and honest about it," he said. "I can see how it could be taken that way in the episodes building up to this one. But yeah, I could see how it could be misleading."