'Below Deck Med' Scores Highest Premiere Rating Ever Across the Franchise
'Below Deck Med' makes history again scoring the highest premiere in the series.
Below Deck Mediterranean season 5 just made history again by scoring the highest-rated season premiere franchise-wide.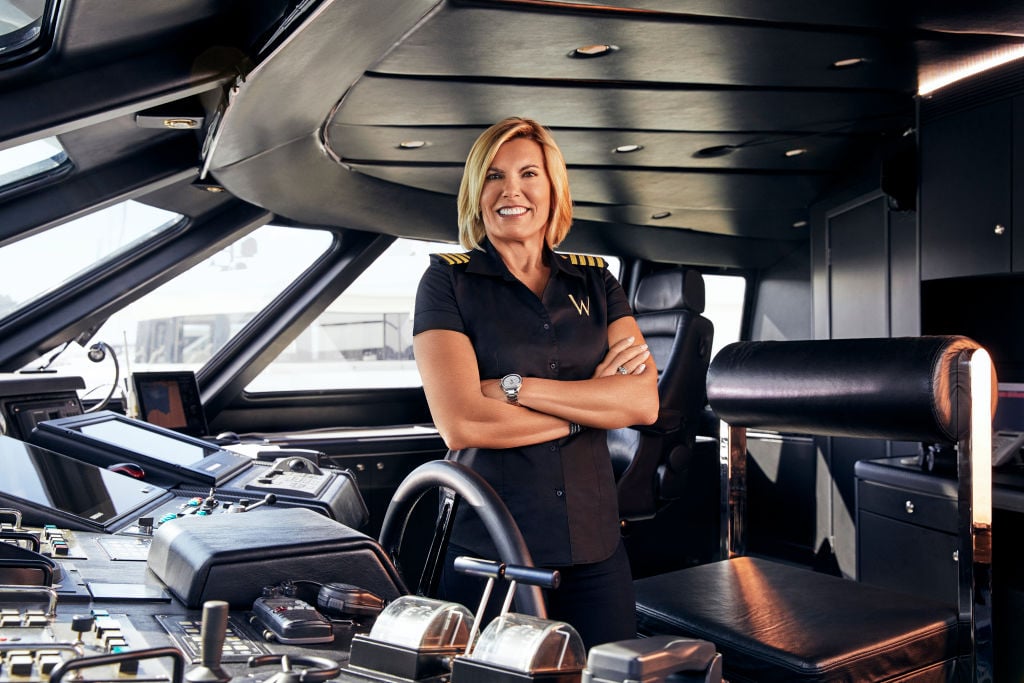 "S05E01 – 1.514 million viewers (0.55 18-49 demo) *highest rated premiere*," according to Bravo Ratings. Below Deck Med's premiere surpassed Below Deck, which is often highly anticipated. Season 7 of Below Deck came in strong at "1.412 million viewers (0.51 18-49 demo)" but not as healthy as it's sister series.
Viewers were apparently ready for the series to return. Many tuned in for Below Deck Sailing Yacht but still craved the original cast members from Below Deck Med. Also, Below Deck Med came off a highly acclaimed season with reviewers singling out season 4 as being one of the best series to watch on television.
A historic season in the making
Bravo turned the series on its head after a season of misogyny on Below Deck season 7. Instead of featuring mainly men to lead the yacht, the leadership team is comprised of women. Captain Sandy Yawn returned to take the helm, which is historic in itself for the industry.
But also Malia White became the first female bosun for the franchise. Chief stew Hannah Ferrier rounded out the team, reprising her role as the lead of the interior team.
White told Showbiz Cheat Sheet she had no problem managing her all-male deck team but sometimes had to remind them she was the boss. "With having a female crew, it's new to a lot of people," she shared. "I think you can definitely expect the boys to get some lessons in femininity. Like how to treat girls especially when they're your boss. I have to remind [the deck team] that I am their boss. But eventually, they get the idea."
Fans are ready for a wild ride
Press leading up to the season also hints that the season will be action-packed, which is what brings most viewers back for more. "I think you can expect a lot of shocking twists that I didn't even see coming," White teased. "And I think this is definitely going to be a season in Below Deck where people are going to have very strong opinions about things that happen. So it will cause a lot of debate."
Also, tension mounts between Yawn and Ferrier as previews show Yawn telling Ferrier she should have fired her long ago but didn't. All appears to be well between Yawn and Ferrier in the first episode. However, a recent interview with E! indicates they hit some rocky waters.
Ferrier revealed that she planned to quit the series, but returned for one last season. The two seem to continue their debate about Ferrier's passion, or lack thereof, of yachting. But also Ferrier lobbed this comment about Yawn in the interview. "I think Sandy responds very well to people who kiss a**, and I'm not good at that. I'm much more of like, I'm here to do my job. I have respect for you as my captain, but at the same time, I do say no to her sometimes, which I don't think goes down very well."
Below Deck Mediterranean is on Monday at 9/8c on Bravo.