'Below Deck Med' Season 5 Makes History With All Women in Charge (And a Later Premiere Date)
Below Deck Mediterranean season 5 features women in every leadership position on the boat. Captain Sandy Yawn is once again at the helm and Hannah Ferrier returns as the chief stew.
For the first time in the franchise's history, the deck team will be run by a woman. Returning to the series is bosun Malia White, who showed her grit and determination during season 2. White, who was famously embroiled in a love triangle involving chef Adam Glick, was also promoted to lead deckhand for her talent and moxie that season.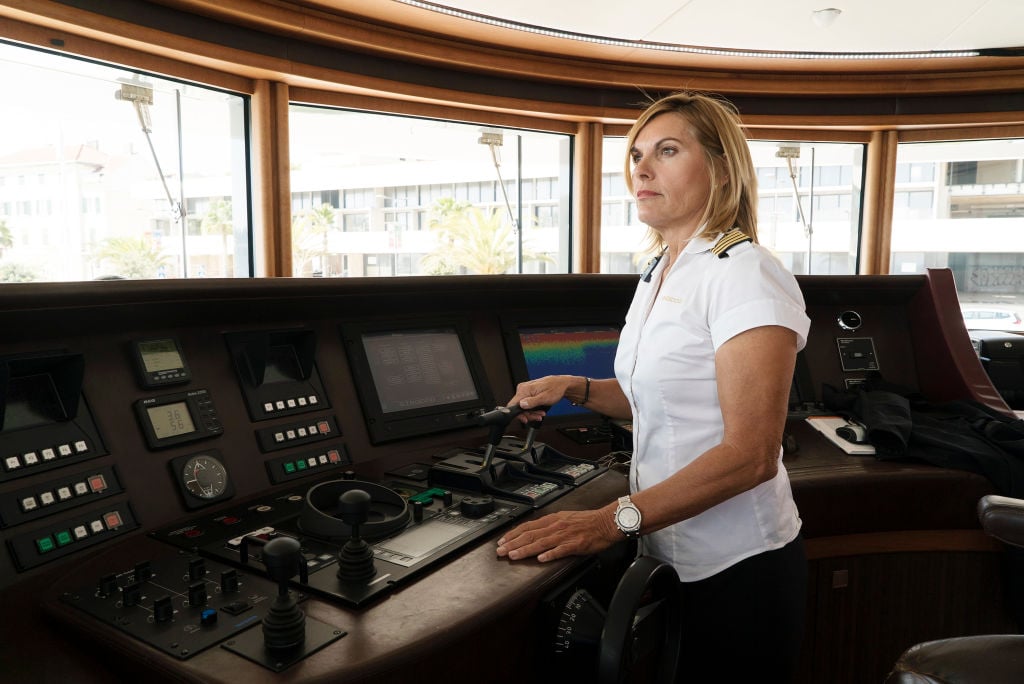 She now returns to keep the deck team in line, but it doesn't look like it's going to be smooth sailing for the crew this season. The setting of Mallorca, Spain makes for the beautiful backdrop, which offsets the insanity that is about to occur.
Tensions are still high between Captain Sandy and Hannah Ferrier
Yawn and Ferrier left off last season with Yawn expressing disappointment in Ferrier's performance. They made up and Ferrier returns this season. But could it be Ferrier's last? Yawn is seen in the trailer offered by People, angry and frustrated with Ferrier. She is heard saying she should have fired her in the past. "I could have fired you a long time, Hannah," Yawn angrily says. "I could have fired you last year or the year before."
The stew love-fest from last season also seems to be over too. Ferrier has two new stews and it appears she experiences significant tension with her staff. "Don't touch me," Ferrier says pointing her fingers at her stew. But these stews, Lara Flumiani and Jessica More don't take the heat sitting down.  "The more you piss me off, the less I will do," Flumiani says to Ferrier. "Get your s**t together and be nice."
White is also having to establish her authority over her male deck team too. "You've got a female boson, a female captain and a female chief stew," White directs deckhands Pete Hunziker, Alex Radcliffe and Robert Westergaard. "Respect that."
The drama doesn't end there
The beginning of the trailer shows that once again, the captain finds drugs on board the boat. "It's been brought to my attention that you have drugs on board," Yawn is seen addressing a person who is standing off-camera.
Like in previous Below Deck seasons, some of the charter guests from the past return. Fans can expect to see MLB professional Johnny Damon and crew make their raucous return.
White is also often seen running to the rescue too as she addresses a crew member. "There is a bigger picture than just you!" she says pointing at the crew member.
Fans will have to put their excitement on ice for a while
Although fans typically anticipate Below Deck Med to start in June, the pandemic has pushed the series back to a summer premiere date. People reports that "Below Deck Mediterranean season 5 premieres on Bravo later this summer."
While disappointing, it shouldn't come as a surprise to fans. Bravo has delayed season launch dates for series like The Real Housewives of Potomac and Million Dollar Listing Los Angeles. RHOP now won't drop until "late summer." Whereas Million Dollar Listing is currently set for a June 16 release date. A specific Below Deck Med release date is still to come.