'Below Deck Med' Season 6 Charter Guests Paid $40,000 to $45,000 To Be on the Show, Plus Destination Revealed
A newly leaked pricing sheet for the upcoming season of 'Below Deck Med' hints at how tip ranges are determined.
How much do charter guests pay for a luxury superyacht vacation on Below Deck Mediterranean? A recently leaked casting call sheet indicates the discount is pretty significant.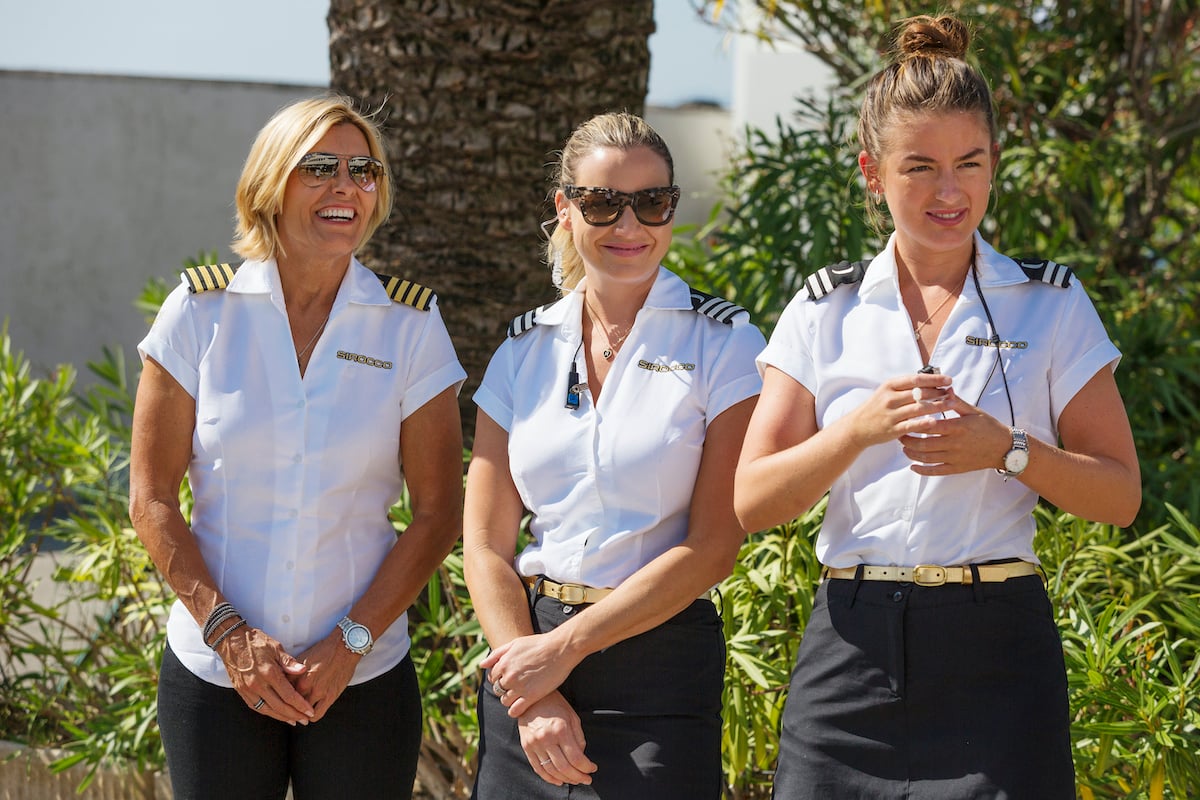 Bravo After Thoughts shared a Below Deck Med Season 6 guest call sheet procured from the pop culture account, deuxmoi. Most weekly superyacht rentals can set vacationers back more than $200,000 for a weekly rental. But Below Deck Med guests paid between $40,000 to $45,000 for their luxury vacation on the show.
"We have two charters that will be 2 nights, 3 days for the discounted price of $40,000," according to the charter sheet.
"There are 5 charters that are 3 night, 4 days at $45,000," the description continued. "The charter fee covers round trip economy airfare to/from Malta for everybody in the group (maximum of 8 total guests), hotel accommodations the night before and the night after your charter (maximum of 4 rooms), all food and beverages on the yacht and a personalized itinerary while on charter."
Charter guests tip on the actual rental cost
Below Deck crews typically celebrate a tip that is at least $20,000, which is significantly higher than the recommended "15% to 20%" of the total "discounted" cost.
"Additionally, the charter group is responsible for the cash tip which is typically 20% of the original, full price charter fee – not the discounted price," according to the call sheet. "On average, the gratuity per charter has been between $15k to $20k and is solely at the discretion of the charter group and sky is the limit."
The tip is a pivotal portion of the series. The crew either celebrates or bashes the guest, especially if a lower tip was left for tireless service. Below Deck Med charter guest Justin Thorton took the crew's comments personally when his tip of $17,000 was eye-rolled. Producers flashed on the screen that $20,000 was the average tip amount.
"Thank you Bravo … sure did a good job making it LOOK like I gave a bad tip! That's reality TV for ya," Thornton wrote on his Instagram story. "They told me average was 15k so I said let's do 17k … that's 23.4% if prorated out so get off me."
'Below Deck Med' guests and viewers will explore a beautiful new destination
The upcoming season explores the gorgeous landscape of Malta. "Malta is one of the Mediterranean's most sought after destinations," according to the description. "Whether you're ready to dive in the crystal blue waters, explore historical ruins or seek some adventure spelunking in the caves of Malta's famed Blue Grotto, Malta offers something for everyone."
The series already toured Greece, Italy, France, Croatia, and Spain. And while Malta is just one more thrill for viewers, this season will likely look a little different. Filming started later this season and COVID-19 (coronavirus) protocols were likely followed throughout the season.
This could mean masks being worn during guest excursions. Plus crew nights on the town may also look different too.