'Below Deck Med' Season 6 Chef 'Duska' Was 'Awesome' Captain Sandy Shared
Captain Sandy Yawn said Below Deck Mediterranean Season 6 "relief" chef Duska was an awesome person for coming in to try to help the crew make dinner for the guests. "She was the, uh, cook. I don't know if I would call her a chef, but she was awesome, you know?" Yawn told Bravo's The Daily Dish about Duska.
'Below Deck Med' chef: 'Bless her soul,' chief stew Katie Flood says about Duska
The Below Deck Mediterranean Season 6 crew was left without a chef while on charter and had to scramble to make dinner for the guests. Chef Mathew Shea was off the boat having an MRI on his knee, so Yawn tried to bring in another chef as quickly as possible. She contacted a nearby boat, who sent over their assistant chef, Duska. Unfortunately, Duska had limited knowledge of how to prepare lobster and other food on the menu.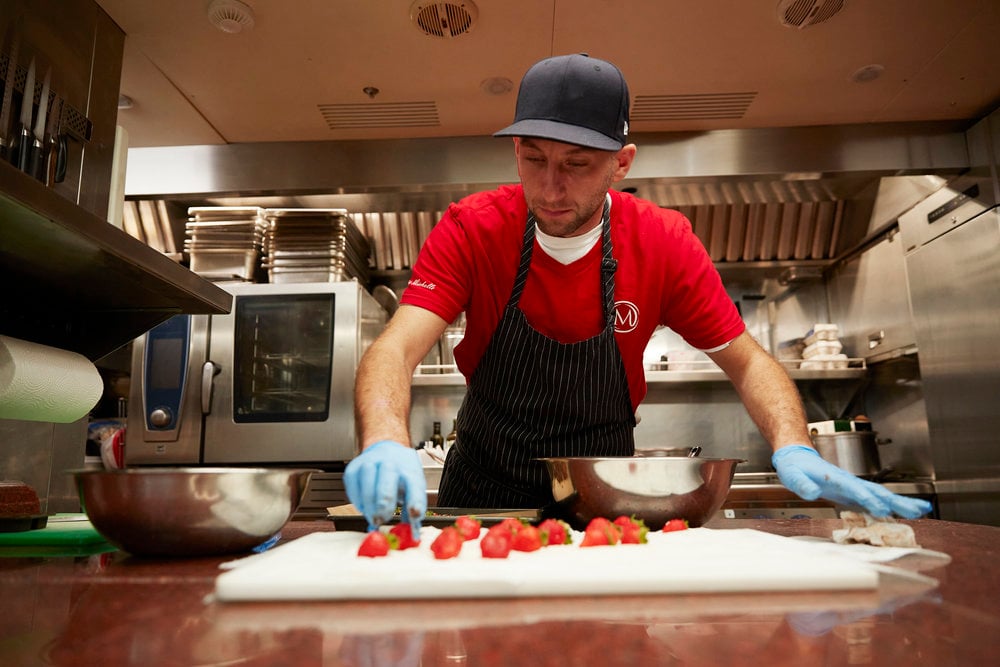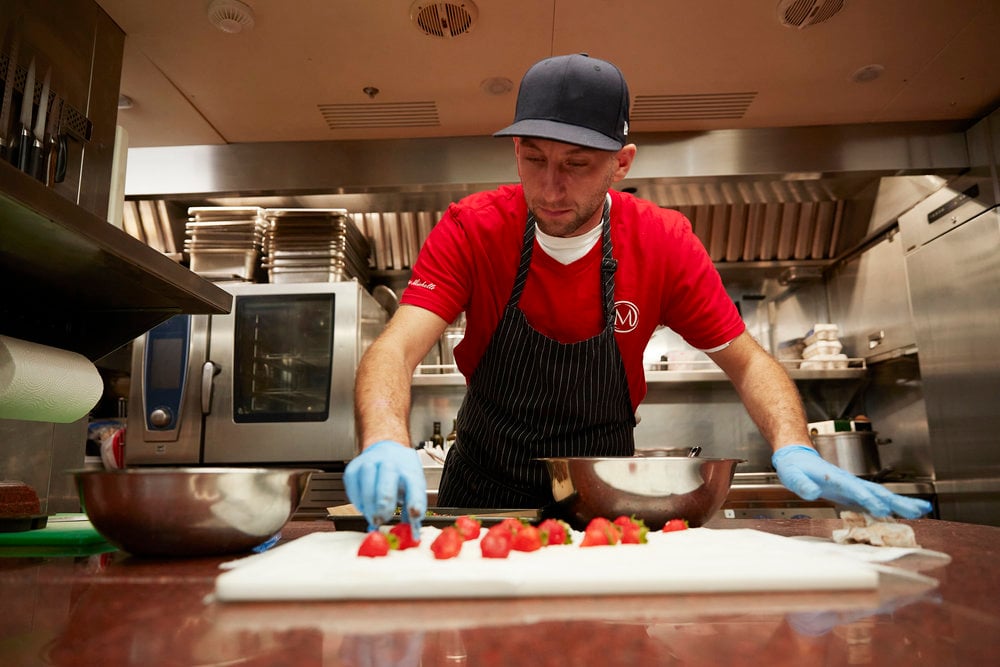 Nonetheless, Yawn and the rest of the crew were grateful she tried to help, especially on short notice.  "Bless her soul, you know. That's all, that's all. She tried," chief stew Katie Flood said. "I feel like we could have just done it on our own. But, I mean, it's like panic mode, you know. You don't know what to do. Captain Sandy was like, 'S–t,' and she tried to get a sous chef. Obviously, we have no idea if this girl can cook or not. So that was just the risk we took. And that's how it turned out."
The 'Below Deck Med' crew rallied with Duska's help
But like the crew, Duska did her best and helped to pull off the guest dinner … sort of. "You know what I loved? From the first time I met these people, I didn't ask them to help, they came in on their own," Yawn remarked. "Courtney [Veale] just jumped in and took over. David [Pascoe] came in, Googled how to clean a lobster. Like, you know? Everybody was pitching in. I called my brother-in-law, said, 'How do you do these oysters on the grill?'" Yawn grilled the lobsters and stood shoulder to shoulder with the rest of the crew in the kitchen.
"I think we all came together, which is the best part about that," Flood remarked. "Like, Courtney, I didn't even ask her to get into the galley. She put her hands up. Obviously, I didn't want to lose a stew. But at the same time, it's like, we need to feed the guests. It's like, food is such an important part of being on a yacht. So that's where we were at," Katie said. "We just did what we could, you know. Everyone jumped in. We had deck crew in the galley. We had deck crew, like Malia [White]'s subbing in the laundry, helping with dishes. It was just like we all came together and just try to keep this boat going."
Does Chef Mathew return to 'Below Deck Med'?
Duska ends up returning to her boat, but does Shea return to Lady Michelle? "And he came back, he got right into it," Yawn told Decider about Shea. "He's only shown me so far that he bit off more than he could chew with provisions, but he needed help. But once [he got there] then it was all hands-off. You do your own fridge, you cook for the crew, you do your job. And then Mathew will get along with Sandy."
Below Deck Mediterranean is on Monday at 9/8c on Bravo.