'Below Deck Med' Showrunner Says Jack Stirrup and Aesha Scott Are Finally Friends Again
'Below Deck Med' showrunner Nadine Rajabi offers an update on where Aesha Scott and Jack Stirrup are today.
Jack Stirrup and Aesha Scott from Below Deck Mediterranean were totally #couplesgoals for a while on the show. Fans were completely invested in the adorable twosome … but alas.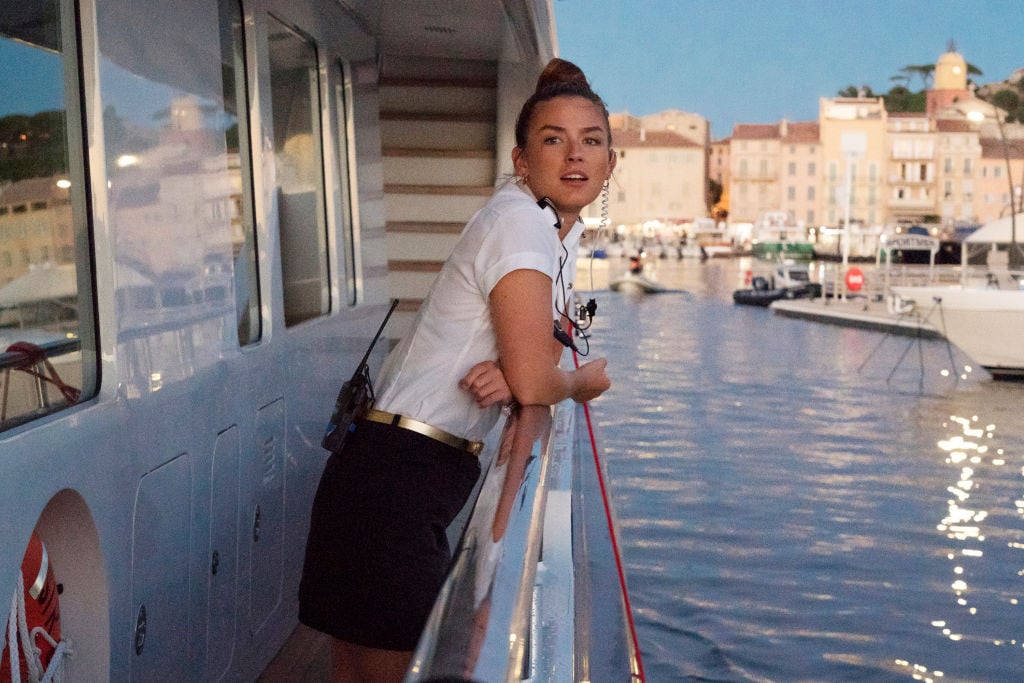 The couple had a sweet, emotional boatmance, but it fizzled quickly when they hit dry land. Fans likely recall Stirrup's over the top "will you be my girlfriend" proposal. Plus the couple was constantly snuggling and cuddling for half of the season too. Fans loved this relationship and were disappointed upon learning they were no longer together.
Scott shared to her Instagram story toward the end of the season they went their separate ways.  "For some who haven't heard, I didn't want to burst your bubble but yes, we are no longer together," she revealed. "I'm so sorry to the world. Because I know you all really wanted us to be."
She added, "When you're in yachting you are in such a bubble. And then you leave and you get into your real life. And you kind of have to think about the logistics of everything and it always changes when you leave a boat. It always changes."
They weren't in the best place after the show wrapped
At the time, Scott said she and Stirrup were still on good terms. "He is a wonderful man and a great match for my playful humor which made it an even more fun experience!" She added, "Don't worry there is absolutely no hard feelings there. Nothing but love and good memories!"
Even though Scott left it at that, she and Stirrup hit a rough patch for some time. Below Deck Med showrunner Nadine Rajabi says the couple had their own version of "social distancing" for a while. "Aesha and Jack are not together right now," she clarified on the Bleav No Script No Problem podcast. "They are friends. They kind of stopped talking for a very long time. But they reconvened and they're friends."
Where are Jack and Aesha now?
Rajabi offered an update about both Scott and Stirrup. "Jack is actually having a baby with his girlfriend who he dated a little bit before the show and then after," Rajabi says. "So I remember, Jack's like, 'Nadine, I need some money, what should I do?" she says in her amazing Liverpool accent. She laughs, "I'm like, I don't know Jack. You gotta keep working, man. And I was like, 'Poor guy.' He is such a loveable human being. I love that guy so much. I think he's going to be a great father."
"Aesha's in New Zealand, she's killing it," Rajabi says. Scott hosted a podcast and is in hang time, ready to make plans for when everyone can come out of quarantine. Adding, "But they're doing wonderful and they're still friends but they did go through a big period where after the show where they broke up and didn't talk. Because Jack started dating the girl he was dating before. And she was upset by it. But they worked it out."