'Below Deck Med' Shows How Quickly Bad Weather Can Turn Dangerous
Stew Kasey Cohen from Below Deck Mediterranean described yachting conditions in the Med as being pretty rough.
Cohen, who is an experienced yachtie told Showbiz Cheat Sheet she didn't anticipate the rough conditions and ended up getting pretty seasick during the season. Having an experienced captain like Captain Sandy Yawn helps reduce the likelihood that crew and guest will hit rough patches, but that means the crew has to always be thinking ahead.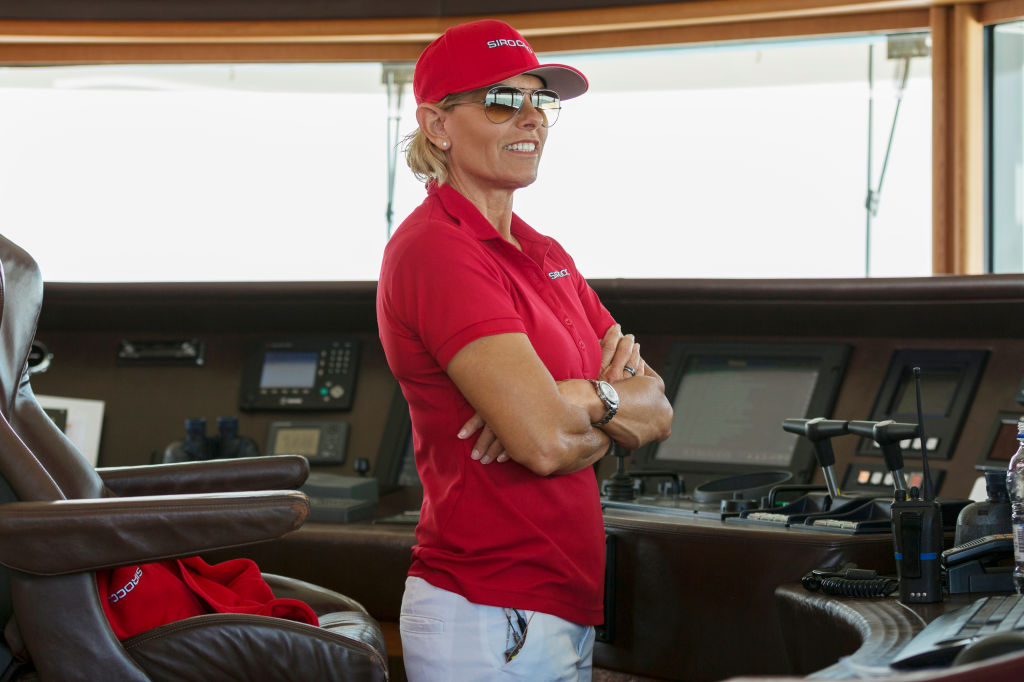 An episode of Below Deck Med perfectly illustrates how quickly weather conditions can change. And the importance of having a skilled crew and someone on anchor watch throughout the night.
Trouble approaches in the middle of the night
Deckhand Jack Stirrup notices a change in the winds while on anchor watch. "What is going on here," he says, examining the computers and instruments on the bridge. The deckhand quickly radios Yawn to alert her of a weather change.
Yawn arrives immediately and notes the unpredictable weather change. "The winds are supposed to be dying down, not picking up," she observes. She asks Stirrup to summon bosun João Franco.
Having someone on anchor watch at night proves to be important, especially in this instance. When wind direction or speed changes, the anchor may drag along the floor of the ocean, which repositions the vessel. This could mean the yacht could collide with land or another vessel. Vigilance is key to maintaining safety.
Weather can be hard to predict
Most superyachts are equipped with sophisticated instruments and tools to predict the weather. While the Med boasts some pretty spectacular weather, it can also be unpredictable.
Generally, the Med has two weather speeds: settled, and unsettled, according to JimB Sail, a European coastline cruising guide. Also, captains should locate the four areas where predictable strong winds often occur.
Areas, where the crew may encounter strong winds, include the Straits of Gibraltar and the French coast. Strong weather in certain areas may be severe and sustained.
And anything can happen
Thanks to the quick thinking team, Yawn is able to relocate the yacht without disturbing the guests while they sleep. She elects deckhand Colin Macy-O'Toole to drop anchor, which makes him a little nervous.
He expresses that he's a little anxious in a confessional interview. "This is my first time dropping anchor by myself in the middle of the night," he says. "And I'm feeling like a duck right now. Ducks on the water are like chilling. But their feet are like [hand gestures fast paddling]."
Macy-O'Toole is determined to prove he can do the job himself. He drops anchor and then cameras capture a problem and an expletive being said. When Franco and Macy-O'Toole talked to Showbiz Cheat Sheet they hinted the yacht would encounter some issues. The anchor looks as though it may be tangled, which is ironic since Yawn already battled a tangled anchor aboard this very yacht in the past.
Find out what happens tonight. Tune into Bravo every Monday for Below Deck Mediterranean at 9/8c.