'Below Deck Med': Tiffany Copeland Reveals She Was Hospitalized After Health Scare
Tiffany Copeland from Below Deck Mediterranean shared that she was briefly hospitalized after her appendix burst. Copeland, who is pregnant, originally thought she was experiencing normal pregnancy aches and pains, which is when doctors realized she was in an emergency situation.
"This past week I spent some time in the hospital and ER," she disclosed in an Instagram story. "I thought I had normal pregnancy pains (round ligament pain). Turns out, my appendix burst. Symptoms are very similar! If you have abdominal pain while pregnant, accompanied with fever, chills, vomiting, diarrhea, seek medical attention!"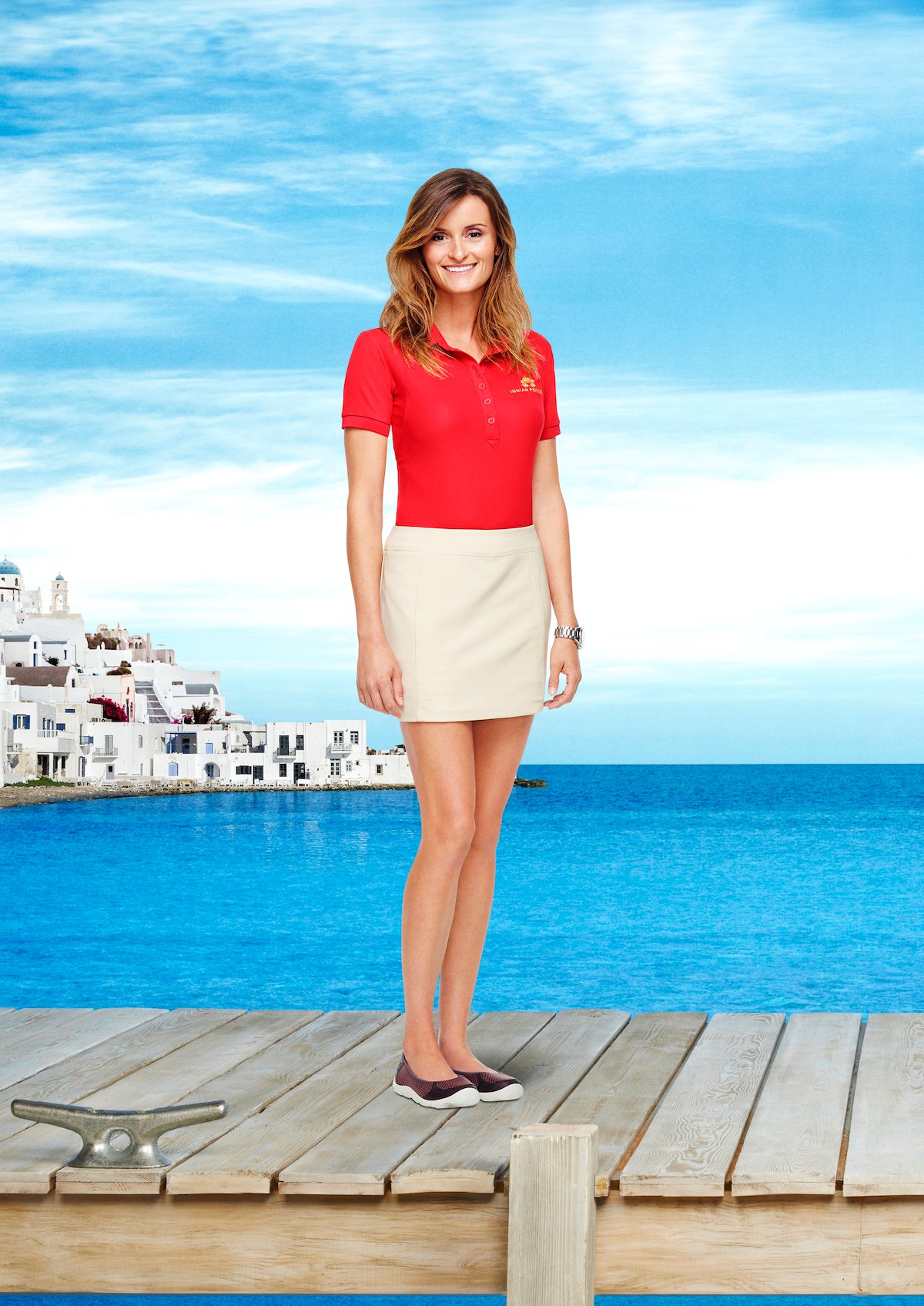 Tiffany Copeland shared the symptoms she experienced
In addition to abdominal pain, Copeland described the symptoms she experienced. "I only threw up bile and lost my appetite," she described. "But also got night sweats and a low grade fever when I was admitted." Thankfully she added, "Baby J and I are home and feeling much better!"
Copeland recently had a gender reveal party, which is when she and husband Evan Jones learned they were having a girl. She hosted an adorable mermaid and pirate-themed event, complete with a crocheted mermaid tail fit for a child.
RELATED: 'Below Deck Med': Tiffany Copeland Announces She's Expecting a Daughter
She's also been sharing photos on Instagram of her growing belly. Recently, Copeland went to a manatee release. "Baby J's first manatee release!" she shared along with photos.
Appendicitis during pregnancy is uncommon
Appendicitis is not a common occurrence in pregnancy, The Mayo Clinic reports. In fact, 0.1% of all pregnant women experience appendicitis, which may be why Copeland chalked her symptoms up to being pregnancy-related. However, Mayo Clinic notes, "Besides intrauterine complications, appendicitis is the most frequent surgical problem during pregnancy."
Most women experience appendicitis during their second trimester and have non-specific symptoms, much like what Copeland described. And while Copeland and the baby are doing well, having appendicitis during pregnancy can have "severe consequences, especially for the fetus. Poor outcomes, including fetal death, are more likely once perforation of the appendix has occurred."
RELATED: 'Below Deck Med': Where Are Season 1 Alums Today?
Thankfully, a ruptured appendix during pregnancy has no consequence on future pregnancies. "Most women with a history of appendicitis do not become infertile, and treatment is available for women who have difficulty conceiving," according to Harvard Health. "If the tubes are kinked or blocked by scar tissue, surgery can restore the tubes."
Tiffany Copeland announced her pregnancy in January
Copeland and Jones married in Oct. and announced her pregnancy only a few short months later. She posted two football jersey onesies to share her news. "#HereWeGo @evangjones42 @steelers," she wrote along with a photo.
Even her dog is anticipating the new arrival. "When is my new friend coming out to play?!" the pup wondered in an Instagram photo, resting his head on Copeland's stomach.
RELATED: Tiffany Copeland from 'Below Deck Med' Still Works on Yachts, but She's Moved Way up from Third Stew
Weeks before experiencing the health scare, Copeland shared a photo from the beach. "I thought pregnant women were supposed to have a glow," she wrote along with a photo rocking a bikini and hat.