'Below Deck Med': Trouble Is Brewing Between Jessica More and Rob Westergaard
Trouble is brewing for Jessica More and Rob Westergaard from 'Below Deck Med' only hours after he changed his flight to travel with her.
The hot and heavy romance between Rob Westergaard and Jessica More from Below Deck Mediterranean is seemingly hit with a bucket of ice-cold water.
Westergaard's ex-girlfriend started texting him only hours after Westergaard changed his flight to travel to Bali with More after the season ended. He seems troubled with the communication, but kept the text exchange to himself. However, the crew could tell something was off with him.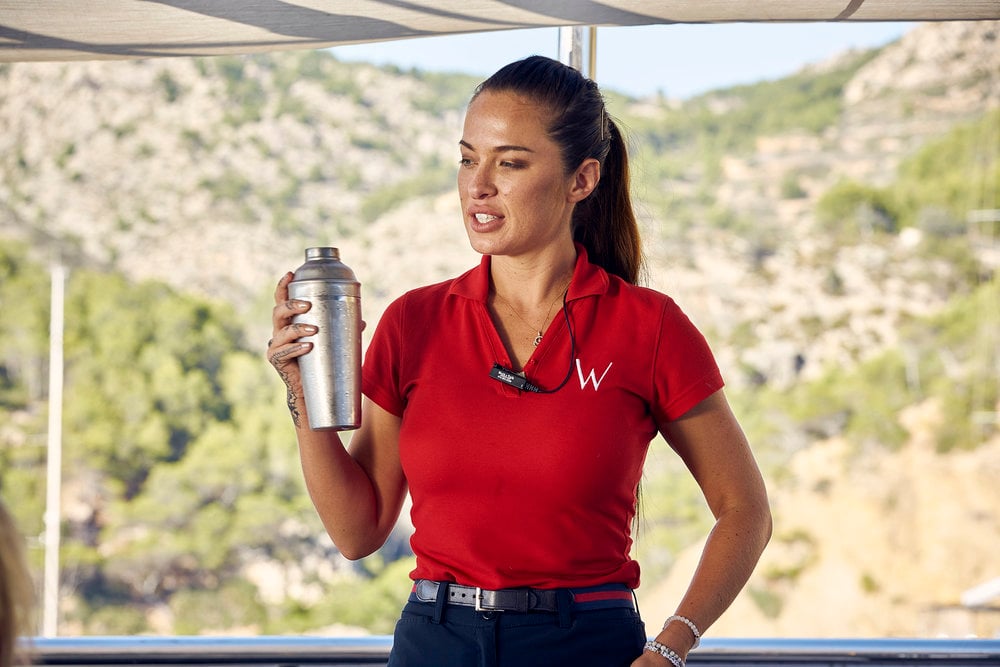 In fact, Captain Sandy Yawn can tell something is wrong and asks Westergaard if he's tired. "I'm just checked out a little bit," he admits.
"I've never seen anyone not even fake it in front of the captain," Yawn says in a confessional. "It's like what, who does that?"
Rob Westergaard is nervous to tell Jessica More
While Westergaard is feeling stress from the text exchange, he's equally as worried about sharing it with More. Bosun Malia White seems floored that Westergaard admitted to being checked out and shares this with boyfriend chef Tom Checketts.
Finally, Westergaard comes clean to More while they are in their bunk. She hears him texting and asks who it is. "This might sound strange," he begins. "My ex reached out and I've been communicating with her. Are you mad?"
Unfortunately for Westergaard, yes More is mad. "I'm not okay with it," she tells him. He tries to further explain, but she's not having it. "I don't give a sh*t," she says climbing out of their bunk.
"It's not a personal thing," he says. But More is already upset and leaves the cabin. "Don't disappear on me," he begs her.
More starts to second guess Westergaard
"I'm trusting him but there's starting to be a lot of red flags as to why maybe I shouldn't," she says in a confessional. Although More is stressed she nails the table setting and chief stew Christine "Bugsy" Drake is thrilled.
She sends Westergaard a text message while they are both working. Westergaard confides in deckhand Alex Radcliffe saying that the situation is being blown out of proportion. "Jess, I just asked her to not make it about herself," Westergaard says. Radcliffe agrees and reminds Westergaard he could have lied to her, but didn't.
"I have no control over somebody texting me," Westergaard says in a confessional. "There's nothing I can do about it, it's my choice if I want to reply or not. And I'm sorry that should make me feel like I'm doing something wrong." He now wonders if he made a mistake by changing his flight.
"This is your negative sh*t I'm having to deal with," More says in a confessional. "Block the b*tch, get rid of her." Later, while the guests are onshore, some of the crew are allowed to play with the water toys. After being in the water, More suddenly feels her chest tightening and is having heart palpitations. She has to sit down as the crew looks concerned.