'Below Deck Med' Welcomes Aesha Scott Back To the Show
Below Deck Mediterranean new second stew is returning cast member, Aesha Scott. Scott appeared as the second stew last season and is the third new cast member to join the crew this season.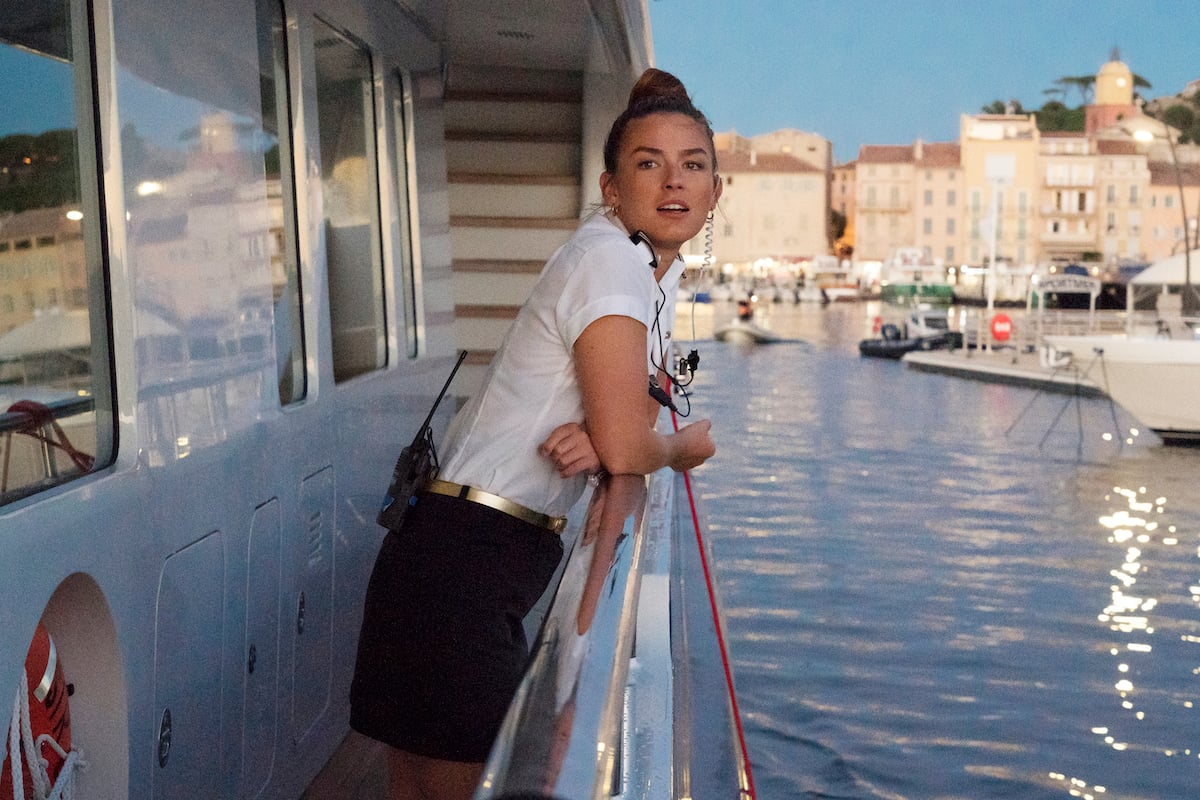 Scott comes in after chief stew Hannah Ferrier was fired. Christine "Bugsy" Drake was promoted to chief stew and the crew did one full charter down a stew. Although third stew Jessica More hoped she would be promoted to the second position, a messy laundry room may have been her downfall.
However, Scott brings her skills and positive attitude to the team. She may even finally get to do that white glove service she tried to execute during season 4.
Aesha Scott is friends with Hannah Ferrier
Returning to the show may be bittersweet for Scott. She and Ferrier became friends last season and sometimes chef Ben Robinson would gripe that Scott, Ferrier, and third stew Anastasia Surmava were too busy having a love-fest.
"One of the best things I got out of my BDM experience was this friendship," Scott shared on Instagram along with a photo. She also shared a photo of the trio when season 4 began. "Filming this show was easily the most fun thing I've ever done!! SO excited for that first episode to air and laugh as everyone rips the sh*t out of me. I'd say these two probably managed everything a bit more gracefully than I did," she shared.
RELATED: 'Below Deck' Crew Members Voice Support for Hannah Ferrier
Surmava recently shared a series of photos but also a hilarious video of the stew team during a break. The friends are laying all over each other and laughing. Surmava posted the images and video the evening fans learned that Ferrier had been fired, sharing her love for Ferrier. "I couldn't have said this better!! So loyal, so loving, so wonderful. Love you so much @hannahferrier234 xx," Scott replied.
Scott had a boatmance last season
Scott and deckhand Jack Stirrup had a boatmance last season that ended with a surprise for Scott. The two left the boat together but Stirrup ended up reuniting with his former girlfriend. That reunion resulted in his girlfriend becoming pregnant. Now Stirrup is the father to a baby boy.
Fans cheered for Stirrup and Scott's romance but, shortly after season 4 wrapped, Scott shared that the couple was no longer together. "For some who haven't heard, I didn't want to burst your bubble but yes, we are no longer together," she said in her Instagram story last year. "I'm so sorry to the world. Because I know you all really wanted us to be."
Even though the former couple is now on good terms it wasn't always the case. "Aesha and Jack are not together right now," executive producer Nadine Rajabi shared on the Bleav No Script No Problem podcast. "They are friends. They kind of stopped talking for a very long time. But they reconvened and they're friends."
RELATED: 'Below Deck Med' Showrunner Says Jack Stirrup and Aesha Scott Are Finally Friends Again
"Aesha's in New Zealand, she's killing it," Rajabi said. "But they're doing wonderful and they're still friends but they did go through a big period where after the show where they broke up and didn't talk. Because Jack started dating the girl he was dating before. And she was upset by it. But they worked it out."