'Below Deck Med': What Do Captain Sandy and Captain Lee's Zodiac Signs Say About Their Leadership Styles?
Do Captain Sandy and Captain Lee's zodiac signs match their management styles?
Below Deck and Below Deck Mediterranean do a good job of showing how the captains lead and manage their crew. Captain Lee Rosbach and Captain Sandy Yawn bring their own unique management style to the show.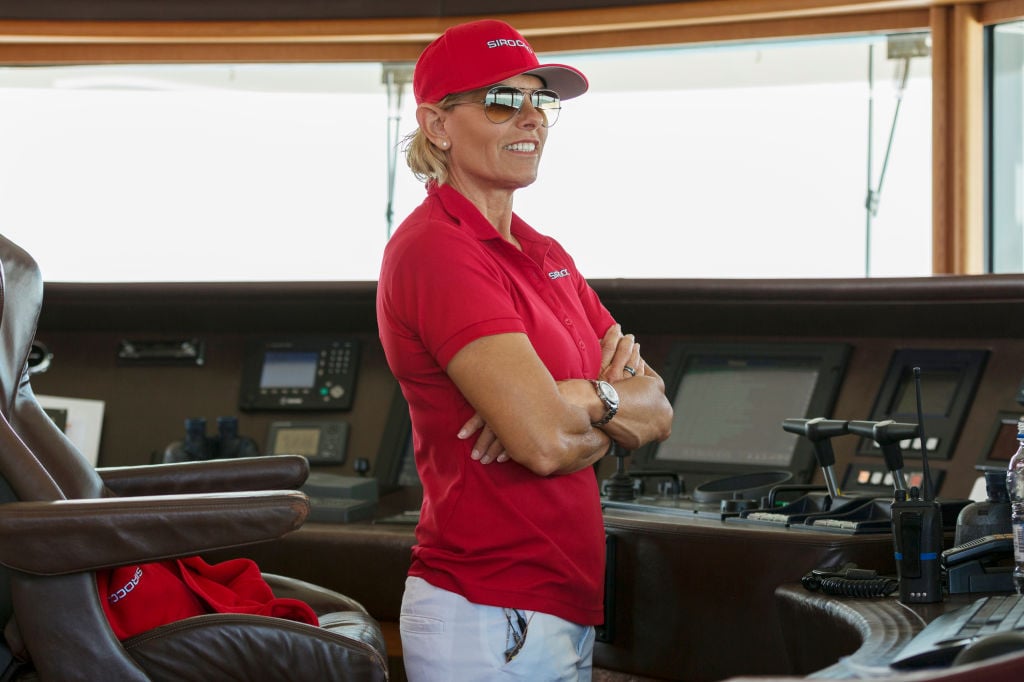 Yawn appears to be more hands-on with her team, even allowing deserving crew members to drive the boat. She's also often pitching in when needed and gets her hands dirty. Rosbach is more of a traditional yacht captain, who leads in the wheelhouse and expects the crew to always be on their game. If he has to do deck work due to slacking deckhands, he isn't happy.
Even though zodiac signs and astrology may not be true predictors of someone's personality, exploring signs can be a fun peek into personality types. So, do Yawn and Rosbach's zodiac signs match what viewers see on the show? And how does their zodiac sign influence the kind of leader they are for their crew?
Does this sound like Captain Sandy?
Yawn's birthday is February 23, which makes her a Pisces sign. Since this is a water sign, Pisces already fits Yawn because she loves the water. In addition to all things aquatic, Pisces like having fun and enjoy dancing, according to Cosmopolitan. They are also pretty deep people who like to throw themselves into writing and are natural empaths.
When it comes to leadership, Pisces leaders are compassionate bosses. This trait was certainly on display more than once on the show. From consoling chief stew Hannah Ferrier when she fell in love with bosun Conrad Empson to the gentle and loving way she fired Chef Mila Kolomeitseva. Yawn certainly has both empathy and compassion for her crew.
Even though Yawn is very compassionate, that very trait maybe her Achilles' heel. She likes to give her crew chances to redeem themselves and thankfully they usually do. But after she showed Ferrier compassion, she was angered when she felt Ferrier took advantage of her kindness during season three. She said this season, she's going to be tougher with the crew.
Is Captain Lee mysterious?
Rosbach's birthday is November 15 making him a Scorpio leader. Scorpios often get a bad rap because they are typically in positions of power. Their management style is compared to chess players who lay in wait before striking. People are often attracted to this type of personality and this water sign likes to work hard but also play hard.
A little mystery sounds about right with Rosbach. He maintains a crew hierarchy and often seems surprised when a crew member is struggling or upset. Yawn may catch some crew members crying or upset, whereas crew members typically don't get upset or show emotion around Rosbach.
One reason is some crew members may be a little intimidated by him, which is a Scorpio trait. Scorpios tend to have trust issues too. However, Rosbach has shown his unyielding trust and allegiance to crew members like Chastain. Scorpio leaders may also not be very transparent either, which can be a turn off to employees.