'Below Deck Med': What Health Issue Almost Forced Chef Ben to Quit?
Chef Ben Robinson from 'Below Deck Med' suffered from sciatica pain that could have forced him to quit.
When chef Ben Robinson made his triumphant return to Below Deck Mediterranean, a few fans noticed he didn't seem to have the usual pep in his step. Robinson appeared to be slightly limping his way onto Sirocco, but quickly gained his sealegs.
Now he shares he was dealing with an extremely painful health condition that impaired his ability to walk. Although he didn't have food poisoning or a communicable disease, he was trying to recover from sciatica pain in order to help Sirocco with a strong finish to the season. Sciatica pain can be debilitating, which is why Robinson appeared to struggle.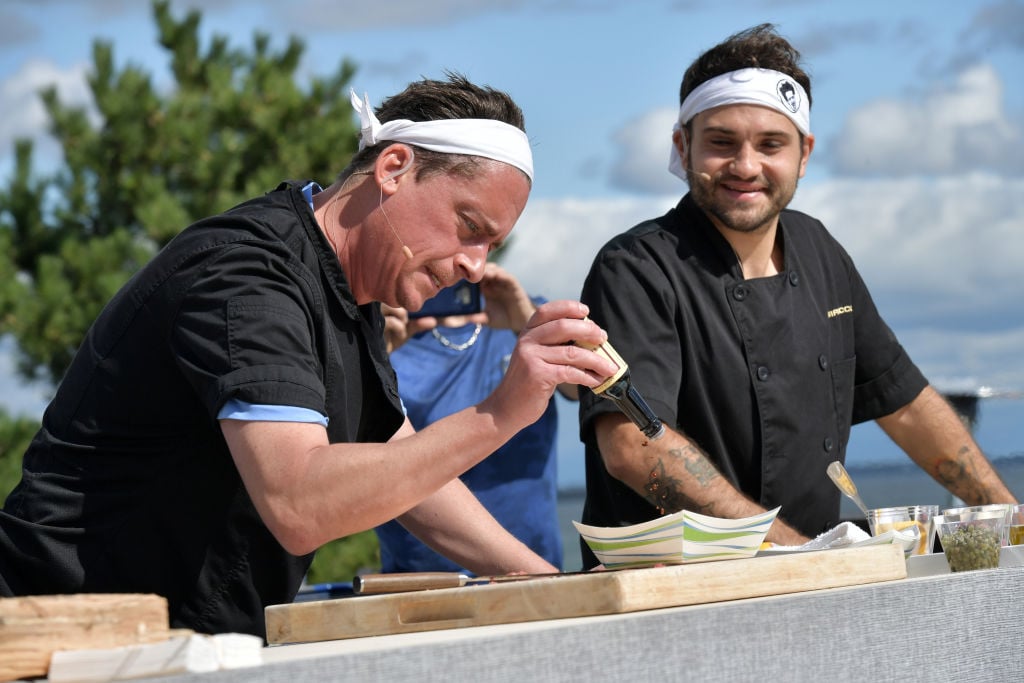 Even though Robinson was doing his best to treat the condition, he was still in pain, remarking that he wasn't going to make it on the boat without taking large doses of Ibuprofen.
He would have quit without ibuprofen
In an interview with Bravo's The Daily Dish, he explained why he appeared to limp onto the boat. "I had this bloody sciatica, and I was really struggling to walk when I got on the boat, honestly. It was tough," Robinson said. "Without Ibuprofen, I almost had to quit. So I was eating about 4,000 milligrams of Ibuprofen a day just to get through it." Over the counter ibuprofen typically comes in 200-milligram tablets. Robinson was likely joking about taking 4,000 milligrams of ibuprofen per day. The maximum recommended daily dosage is 2,400 milligrams per day.
But sciatica pain is no joke. "Sciatica refers to pain that radiates along the path of the sciatic nerve, which branches from your lower back through your hips and buttocks and down each leg. Typically, sciatica affects only one side of your body," according to the Mayo Clinic.
People in occupations that require them to twist their back or carry heavy loads may be at a higher risk for sciatica.
He powered through the pain
For most people, sciatica pain subsides within a few weeks. "The good news is that for most (roughly three out of four) people, symptoms improve over a few weeks," according to Harvard Health. Generally, treatment includes pain control and keeping the patient active. Joining Sirocco may have been just what the doctor ordered.
Robinson worked through the pain and says he left feeling considerably better. "The magical thing was when I got off the boat, I didn't have sciatica anymore. I literally walked my ass off [laughs]. Yeah, I just forced it out of my system!" he said. "I actually walked off in better health, in better spirits than ever. And I was proud of it."
He also seemed to take better care of himself while on the boat, which meant cutting back on drinking. However, he attributes the lifestyle change to being a little older. "I've definitely grown up a bit. I think I took it a little bit more seriously, and it's probably because I realized I was older, and I wasn't as virile as I once was," he said. "I felt like I owed it to myself to take it more seriously because it was gonna be harder. And so I didn't drink as much, if I'm gonna be honest with you. And I know I like a drink."