'Below Deck Med': What Was the One Surprising Thing That Could Get Travis Fired?
Viewers have seen the Below Deck Mediterranean clip where bosun João Franco tells lead deckhand Travis Michalzik what he's done is a fireable offense.
Now that the show is well on its way, viewers may have a pretty good idea of what Franco was talking about in the clip. While Michalzik was clearly skillful at his job, he also wrestled with his own demons. When he was off-charter he became so inebriated, the crew had to practically carry him home.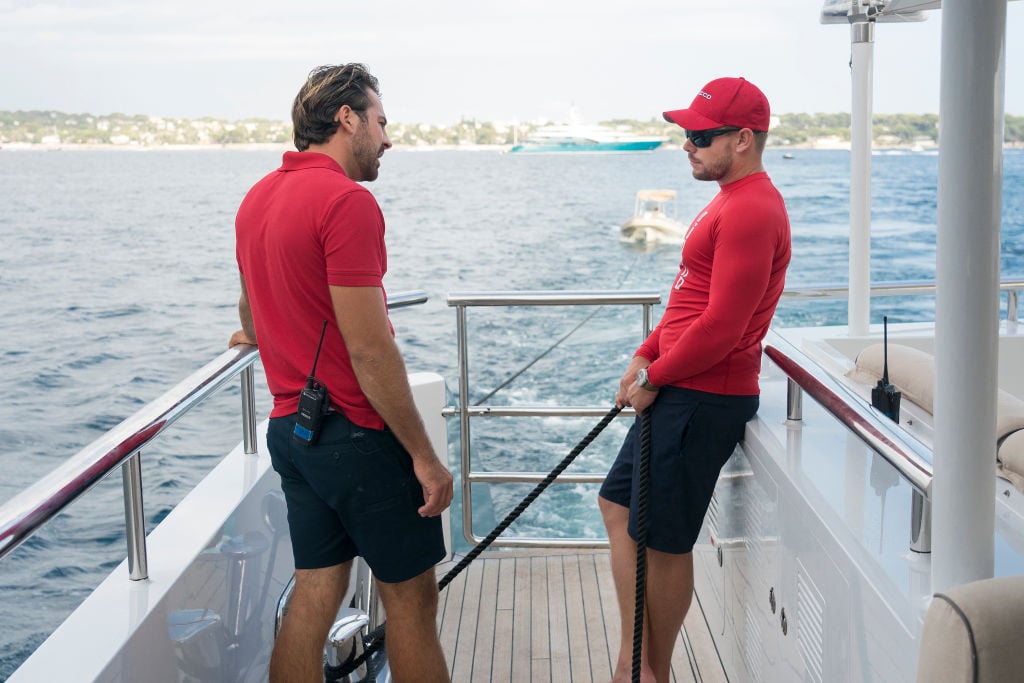 He also had an instance where he drunkenly smacked stew Anastasia Surmava in what he considered to be a playful exchange. She and other crew members didn't see it that way. While those instances could have put him on the chopping block it was possibly this one thing that got him in hot water with the bosun (hint, a previous crew member did this during season one and ended up getting fired).
This was one cougar he couldn't resist
Michalzik was feeling a little lonely after deckhand buddy Jack Stirrup was moved into girlfriend Aesha Scott's cabin. He made it clear he was missing his pal even though Stirrup still slept yards away from him. To get his mind off "missing" his pal, he turned his attention to the group of cougar charter guests.
The ladies relentlessly flirted with all the deckhands and Michalzik took a liking to one in particular. Before the guests left the yacht, Michalzik said he was going to give the woman a note. He wanted to see if he could spark a relationship off the yacht. The deck team knew he was going to give her the note as they joked about it moments before the guests departed.
Cameras caught Michalzik's slick move of passing the note to the woman as she departed. The event went off without a hitch as they parted ways. Michalzik says in a Below Deck Med After Show, the two briefly connected on Instagram but only for a few fleeting weeks.
That move could have gotten him canned but …
Franco discussed the note during the After Show saying how a move like this is pretty serious. "It's a huge no-no in charter yachting industry," he explains. "The moment you cross that line, it's almost an immediate firing offense, no matter what."
The clip is likely the scene where Franco discusses the note with Michalzik and he says Captain Sandy Yawn was unaware that he gave it to the guest. "Too slick," Michalzik remarked. But Franco did see it. "I wish I hadn't seen it," Franco says. "But it was a matter of where do I go from here."
He turned to close friend and deckhand Colin Macy-O'Toole for advice. He presented it as a "hypothetical" situation where someone did something that you know Yawn wouldn't like. The problem was that the team was working so well together and he didn't want to break up the band. "[Macy-O'Toole] said, let it go," Franco laughs.
This crew member did get fired
Michalzik isn't the first Below Deck Med crew member to try to sustain a relationship with a guest. Deckhand Danny Zureikat from season one also passed a note but also got cozy with a guest while she was on charter.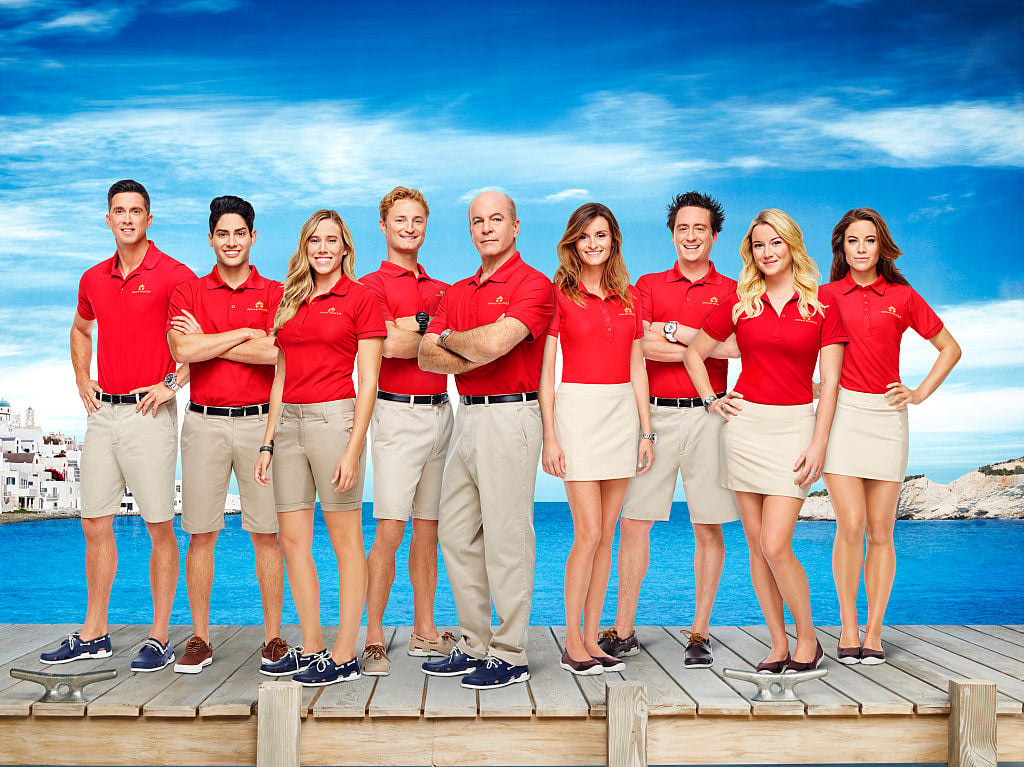 The difference between Zureikat and Michalzik was that Zureikat had multiple issues on charter. He annoyed Captain Mark Howard when he was overly preoccupied with posting Instagram images while at work. Plus, he was caught making out with a guest while at work. He also did not get along with crew members, who basically kept looking for a pathway to fire him.
But, the final straw was possibly the note he passed to the guest. The deck was stacked against him and he was let go.