'Below Deck Med': When Did Producers Discover Malia White and Chef Adam Were a Couple?
Below Deck Mediterranean viewers were surprised to learn that chef Adam Glick and deckhand Malia White from season two boarded Sirocco as a couple.
The two are filmed meeting each other, in what seems to be the very first time, at the beginning of the season. Viewers and the crew believed the two didn't know each other and a romance blossomed organically. But (alas) the secret romance was revealed when White caught feelings for bosun Wes Walton.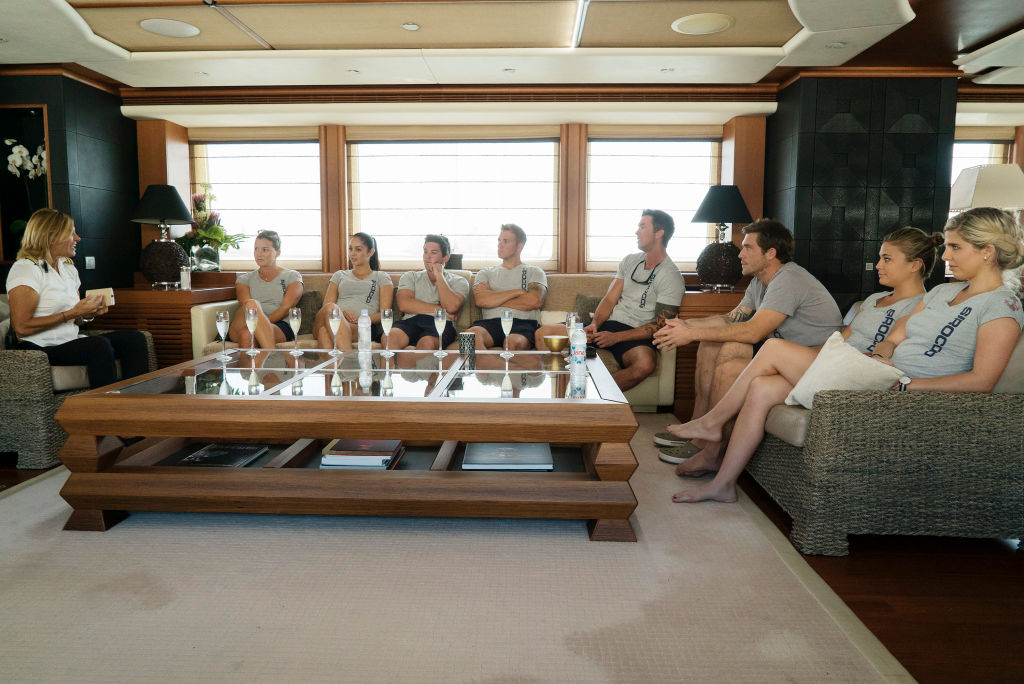 Glick was angry and broke the fourth wall by sharing that he and White knew each other before Below Deck Med started filming. Producers also seemed just as surprised as viewers to learn the deckhand and chef were dating before they began filming but kept their romance a secret from everyone.
This producer was suspicious
Producer Nadine Rajabi shared with the BravoCon audience that she knew something was up when she overheard Glick and White having a discussion. "They came on the boat, and they pretended to just meet for the first time. So we had no idea," she said. "All of a sudden, I hear Adam say, 'What about Santorini? What about all this stuff?' And I'm like, 'Wait a minute, a person who just met another human being like a week-and-a-half ago would not be talking about these elaborate trips unless he wants to wear her skin to his birthday party. He's not that crazy.' I'm like, 'They know each other.'"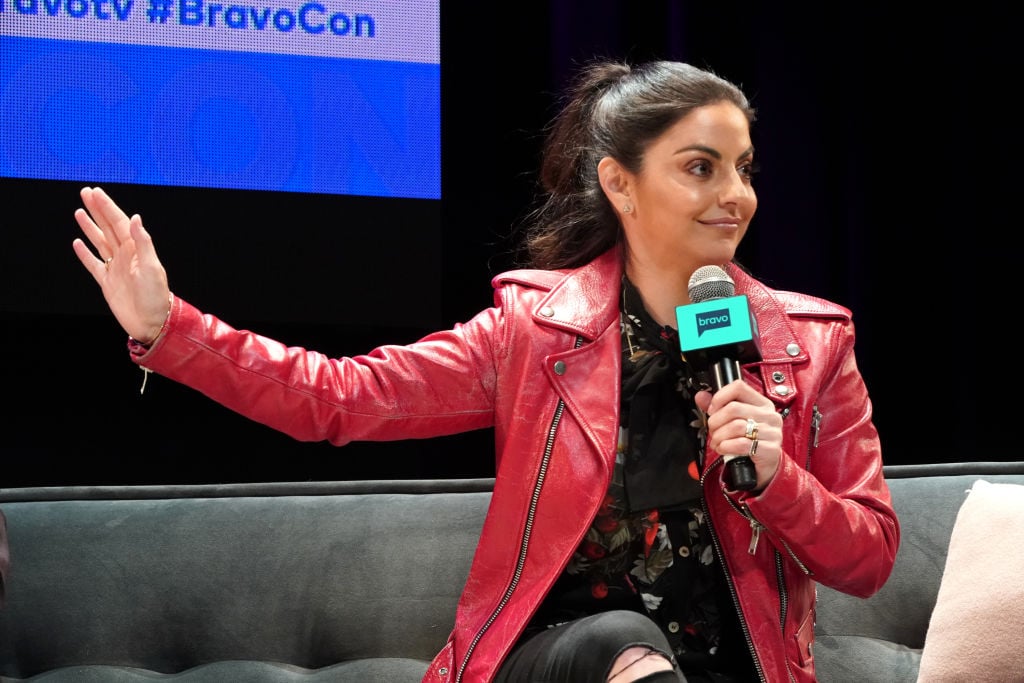 Rajabi said prior to this reveal, production didn't fill the boat with cameras. "I think with Below Deck, it's funny, aside from the cast because we have fresh yachties and a lot of turnover because that's how the yachting industry is, for us, it's more the evolution of production because back when we first started, we didn't have that many surveillance cameras because the boat's not that big. How much can you actually cover? We had like eight to 10 surveillance cameras. And then we started missing things," she said. 
The secret romance between Glick and White was a game-changer for producers. Rajabi said the team stocked the boat with 18 cameras that roll 24 hours a day so producers can pick up more stories. "Our show's just kind of become on steroids because everything is being covered," she added.
Glick and White lied to producers … at first
When Rajabi was suspicious the crew members were a couple, she confronted them. But they both denied they were romantically connected. In fact, White also denied hooking up with Walton too. "So I didn't trust her, so I put a camera up in the bridge, which is where they do their anchor watch," she said. "The reason there's a camera now in the bridge is actually because of that one season."
"So we put a GoPro before I left the boat, and we planted a mic, and we see Malia and Wes [kiss]," she remarked. "I was like, 'I knew it!' I was so disappointed in Malia for not telling me the truth."
When Glick learned White was with Walton, he became extremely emotional, Rajabi recalled.  "Adam finds out. He overhears, and I remember in an interview he was so upset, so distraught that he didn't even want to have an interview," she said. "So I said, 'Adam, let's just talk.' And he just sat there and was like going off. 'Look at this text message, look at this text message.' He just went off. And you know what, at that point, we just had to air that interview because it was so real and raw and the way we showed it, we found out as producers, and that was the biggest thing, like, you have to break the fourth wall or else it doesn't even make sense."