'Below Deck Med': Which Crew Members Have Left and Returned to the Series?
Only a few crew members have left 'Below Deck' and returned a few seasons later.
Below Deck Mediterranean season 5 proves that fans can count on crew members from the past to make a repeat appearance on the show.
Bosun Malia White appeared on Below Deck Med season 2 as a deckhand. She left the show and viewers weren't sure if they'd see her again. But after two seasons out of the Below Deck spotlight, White is back and promoted to the role of bosun. She is the first woman to command the position in the history of the series.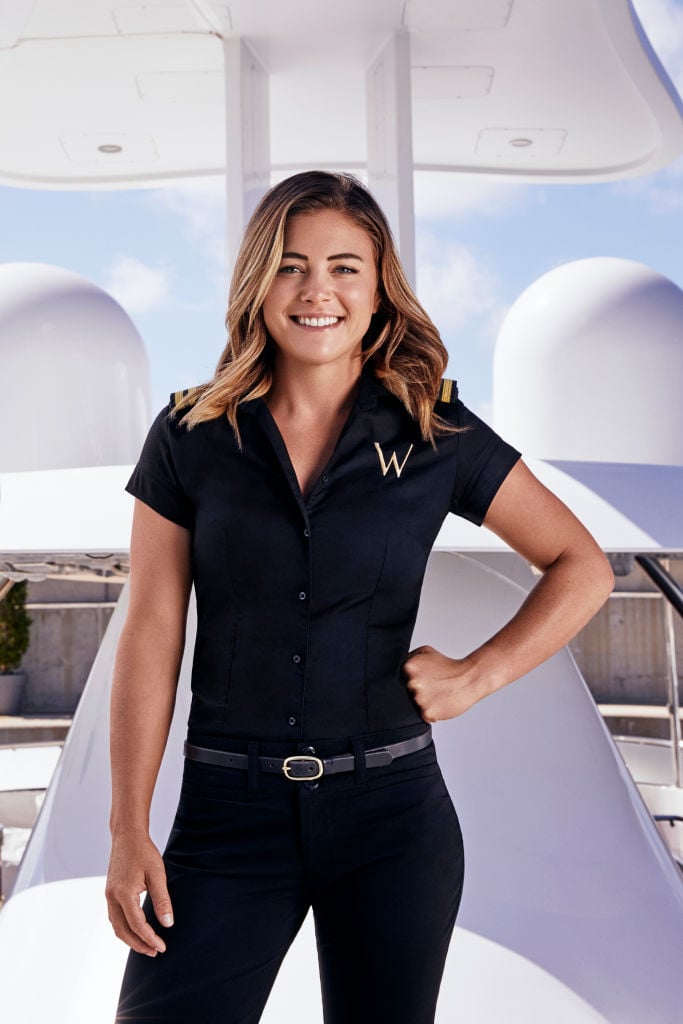 The series typically maintains only two steady cast members. The captain and chief stew almost always return every season. While some cast members may continue from one season to the next, most cast members seem to permanently depart from the series once they've filmed for a few seasons. However, with White's return, could more blast from the past cast members be seen on upcoming seasons? Also, is she the first cast member to return after a few seasons?
Chef Ben Robinson
Although he may seem like a constant on the series, chef Ben Robinson has left and returned on both Below Deck and Below Deck Mediterranean on a number of occasions. He was part of the original Below Deck cast and held down the chef position for the first two seasons of the show.
Below Deck tried a new chef for season 3, but he was fired after a dirty oven became the culprit behind a kitchen fire. Enter Robinson to save the day. Robinson then stayed on for season 4 but hasn't returned to Below Deck since.
He was the crossover chef on Below Deck Mediterranean. He bridged Below Deck to the new series for season 1 but then retreated and chef Adam Glick took over. However, Robinson came in to (once again) save the day during season 4. He finished the season strong and a new chef is taking over the kitchen for season 5.
David Bradberry
Deckhand David Bradberry was the cheery deckhand who helped kick off the series. His sunny disposition offset some of the drama during season 1 but he didn't return for season 2.
He ended up returning for season 3, which was riddled with more crew firings and departures than any other season of the series. He was a very welcome addition to the crew as he entered mid-season when deckhand Dane Jackson's drinking became problematic. Captain Lee Rosbach gave Jackson a ticket home and managed to get the stress-free Bradberry back.
Bradberry appeared on the Watch What Happens Live Below Deck 100th anniversary celebration. He shared that he and Below Deck first officer Aleks Taldykin (also from season 1) now work together.
Kelley Johnson
Kelly Johnson first appeared on Below Deck season 2 as a second engineer. He and deckhand Jennice Ontiveros had a super complicated boatmance on the yacht, which ended badly. Although he worked season 2 with sister Amy Johnson, she returned for season 3 but he did not.
However, he ended up returning for season 4 as bosun and his sister ended her run on Below Deck. The Johnson siblings both appeared on the Watch What Happens Live Below Deck 100th anniversary celebration too.
Chef Adam Glick
Chef Adam Glick had two wild seasons on Below Deck Mediterranean. Viewers were disappointed when he didn't return for season 4 and instead, the crew ended up going through two chefs until Robinson finally arrived.
Although Glick didn't return to Below Deck Med, he became the crossover crew member to the new series Below Deck Sailing Yacht. Viewers are seeing an entirely different side of Glick this season too. He's in the middle of an extremely complicated romance with chief stew Jenna MacGillivray and the twists and turns are enough to give viewers whiplash.
Below Deck Mediterranean season 5 premieres summer 2020.