'Below Deck Med': Which Meal Did Johnny Damon Say Was Always Good?
MLB baseball great Johnny Damon and friends made quite an impression on Below Deck Mediterranean fans. The group had a skirmish with someone from a neighboring yacht and had plenty to say about the food.
Damon, his wife Michelle Mangan and friends boarded Sirocco ready to relax, have fun and enjoy five-star cuisine. While they seemed to enjoy their time on the yacht, they shared what they thought about the food. The group didn't overly complain but seemed to be "under wow'ed."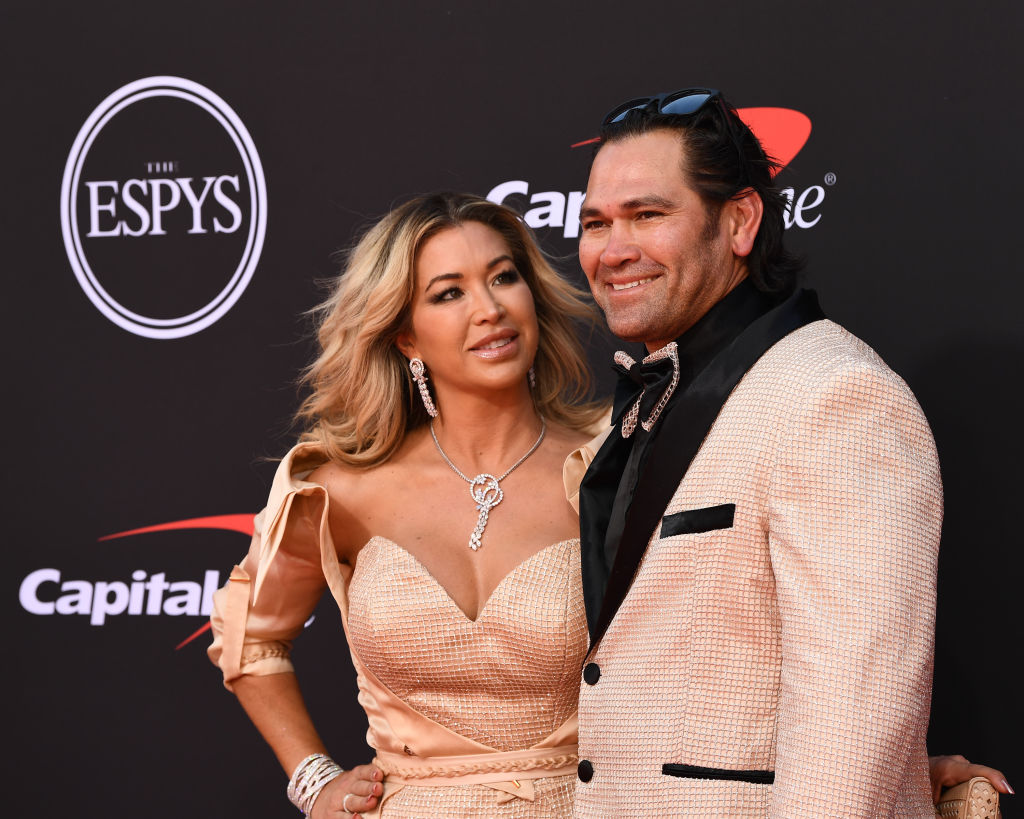 Captain Sandy Yawn asked Damon and friends point-blank about the cuisine. They told her it was fine, but not to the level of what they'd expect to be served on a superyacht. However, Damon did say one meal always hit the spot.
Food was not five star
Yawn wanted a serious review of the food, especially after some of the dishes were sent back for being either undercooked or too cold. The group told Yawn they anticipated a higher level of cuisine since they were on a luxury yacht.
"Mostly we said we wanted to experience more of the local cuisine," Mangan told Bravo's The Daily Dish podcast. "We didn't want to have American food like cheeseburgers or tacos; we just wanted to have more of the local delicacies." Chef Anastasia Surmava served some delicacies, which included sea urchin, but also home-cooked Italian food too.
Damon said the food was fine and tried to be fair. "We were on a boat so I know that's difficult. I know I had to send back a rare steak but that stuff happens. You can always undercook and still get the steak right but once you overcook… so I get it. I wasn't too upset. But we did get some weird delicacy that we probably asked for. It was disgusting; it was, like, a sea urchin.
What did Surmava say about Damon's comments?
Surmava said Damon and his friends were two-faced to her about her food. "I told them in the beginning if there's anything I can change that you don't like, tell me and I'll change it," Surmava said in a Below Deck Med After Show clip.
"I never got any negative feedback and then at the end, the went to Captain Sandy and were like, "We didn't like her food,'" Surmava continues. "And then they were like, 'Come to our ski house in Colorado, we wish we could take you home with us.'"
She adds that they asked her to come cook for them. "But then they went to my boss and told her that like, it wasn't really good," Surmava says. "Why say that at the end of the charter?"
But Damon always liked this
While Surmava has a point and perhaps Damon should have said something to her earlier, Damon said he consistently liked this meal every time. "Breakfast was always great," he said.
The group seemed to enjoy the eggs benedict that Surmava prepared. Plus, when they requested potatoes she whipped some up pretty quickly. Mangon added, "Everybody was really nice and I would say, definitely helpful and always asking if we needed anything."