'Below Deck Med': Who Was Promoted to Be the New Lead Deckhand?
Although he didn't get fired, Pete Hunziker was demoted from being the lead deckhand on Below Deck Mediterranean. Captain Sandy Yawn was close to firing Hunziker after Christine "Bugsy" Drake came to her about sexually inappropriate behavior she observed from Hunziker.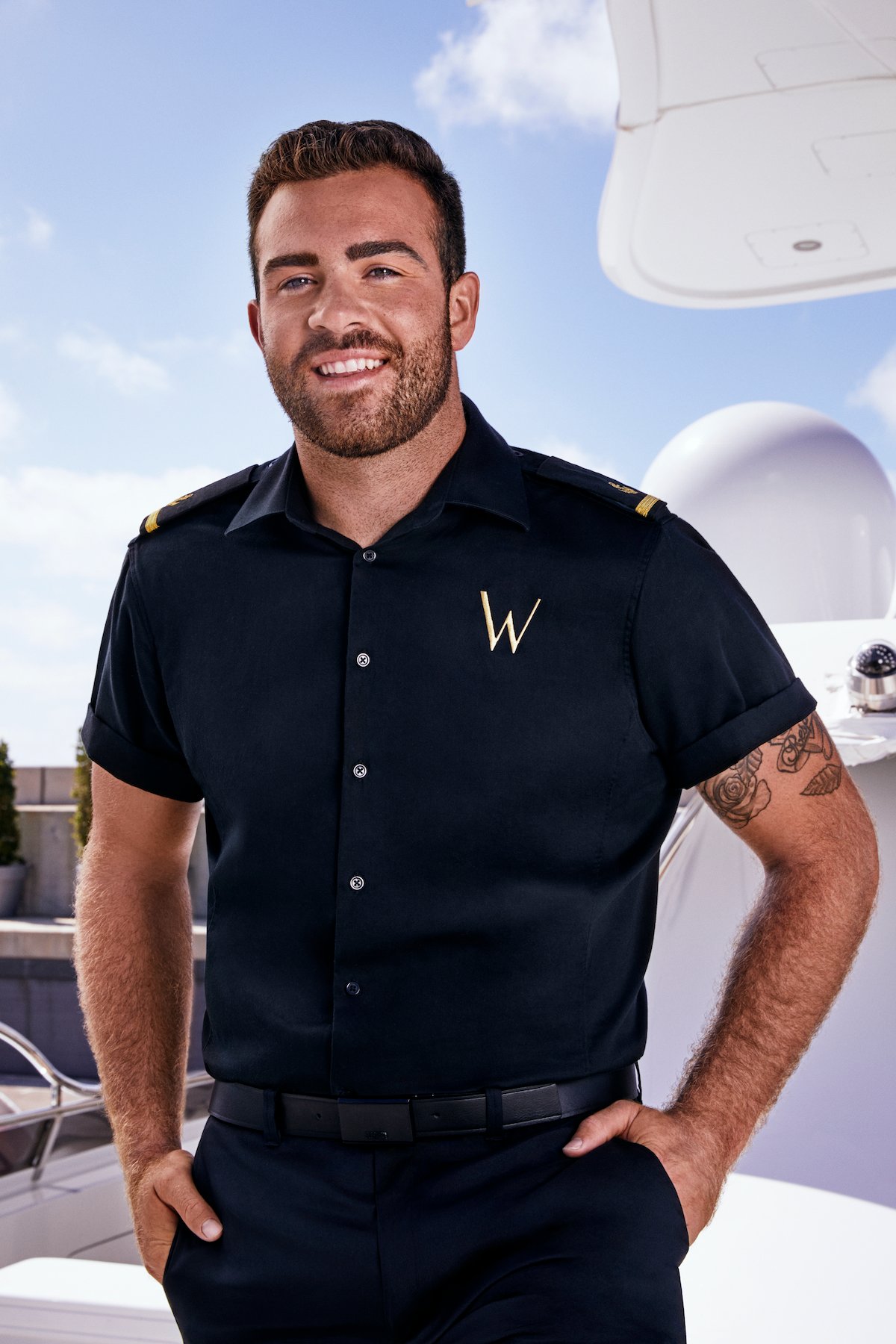 But Yawn gave Hunziker a warning since the next charter was about to begin. Bosun Malia White had enough of Hunziker and his encounter with Drake was the last straw. She also expressed concern in the past that he struggled to excel in the role of a lead deckhand. Plus some of his snarky comments inspired her to remove him from the position. "But this whole thing with Bugsy was the next step," White said in a confessional.  
Hunziker took the news well. He fell into line quickly and seemed to understand why he was demoted. "Got punished and kicked in the teeth a little bit," he admitted in a confessional. "I needed it. And all I can do is from this point on is bring out professional Pete." 
He also apologized to Drake for making her feel uncomfortable. But with Hunziker in a lower deckhand position, who did White promote?
Malia White promotes Alex Radcliffe to lead deckhand  
White speaks to deckhands Alex Radcliffe and Robert Westergaard about Hunziker's demotion. "Pete is no longer going to be our lead deckhand," she explains to Radcliffe and Westergaard. "I think it's the best decision for our team at the moment." The deckhands both share that they agree and support her decision. And while Hunziker was demoted, White expressed to her team she didn't want Hunziker to be ostracized by the team either. "But he just needs to learn a lesson," she said. 
White doesn't share who she plans to promote at the time, but before the boat departs, she makes Radcliffe the new lead deckhand. "With my decision to demote Pete, I need someone else to step it up," White says in a confessional. "So I'm giving Alex this responsibility. I'm hoping he'll just run with it." Departure runs smoothly as the entire deck team works well together, with Radcliffe as the lead. Yawn thanks the team and especially Radcliffe too. 
What makes the lead deckhand a different position?
The series has often featured one person in the "lead" deckhand position. Some of the controversy surrounding White during her first season of Below Deck Med was over her promotion to lead deckhand. Yawn told bosun Wes Walton he had to select one deckhand for the position. He was conflicted because he was also pursuing White romantically. But he ultimately promoted her because she was a fast learner and excelled on deck. 
The lead deckhand position is reserved for the team member with the most experience on deck. Crew HQ breaks down the big difference between a deckhand and lead deckhand.  "The lead deckhand will assist the bosun with the more challenging deck duties during close quarter [maneuvering] and mooring or anchoring. The lead deckhand will often be responsible for driving the tender and water-sports while guests are on board."
Whereas, "The deckhand will be involved in all ongoing deck cleaning and maintenance to ensure the yacht is immaculate at all times. Deckhands will often be required to stand watch, passerelle duty (in port security) and will be involved in all deck operations during anchoring and port [maneuvers]."