'Below Deck Mediterranean': Anastasia Surmava Says Captain Sandy Supported Her, but Would She Work for Her Again?
Anastasia Surmava from 'Below Deck Mediterranean' shared that Captain Sandy was extremely supportive when she promoted her to the chef position on the boat. But she also said Captain Sandy gave more support to the deck team than the interior. So would she work for Captain Sandy again?
Anastasia Surmava from Below Deck Mediterranean Season 4 described being supported and inspired by Captain Sandy Yawn when Yawn promoted her to the chef position. But she was disappointed with how Yawn seemed to praise the deck crew and come down harder on the interior, even though she said they never got any complaints. Looking back on her season, would she return and work for Yawn again?
Captain Sandy really supported Anastasia Surmava when she was promoted to chef on 'Below Deck Med'
Surmava was the third stew on Below Deck Mediterranean Season 4 but was quickly moved into the chef position when Yawn fired the original chef. Surmava was already helping in the kitchen and had a culinary background but admittedly had no professional culinary training. But she stepped up to the plate, primarily fueled by the support Yawn gave her.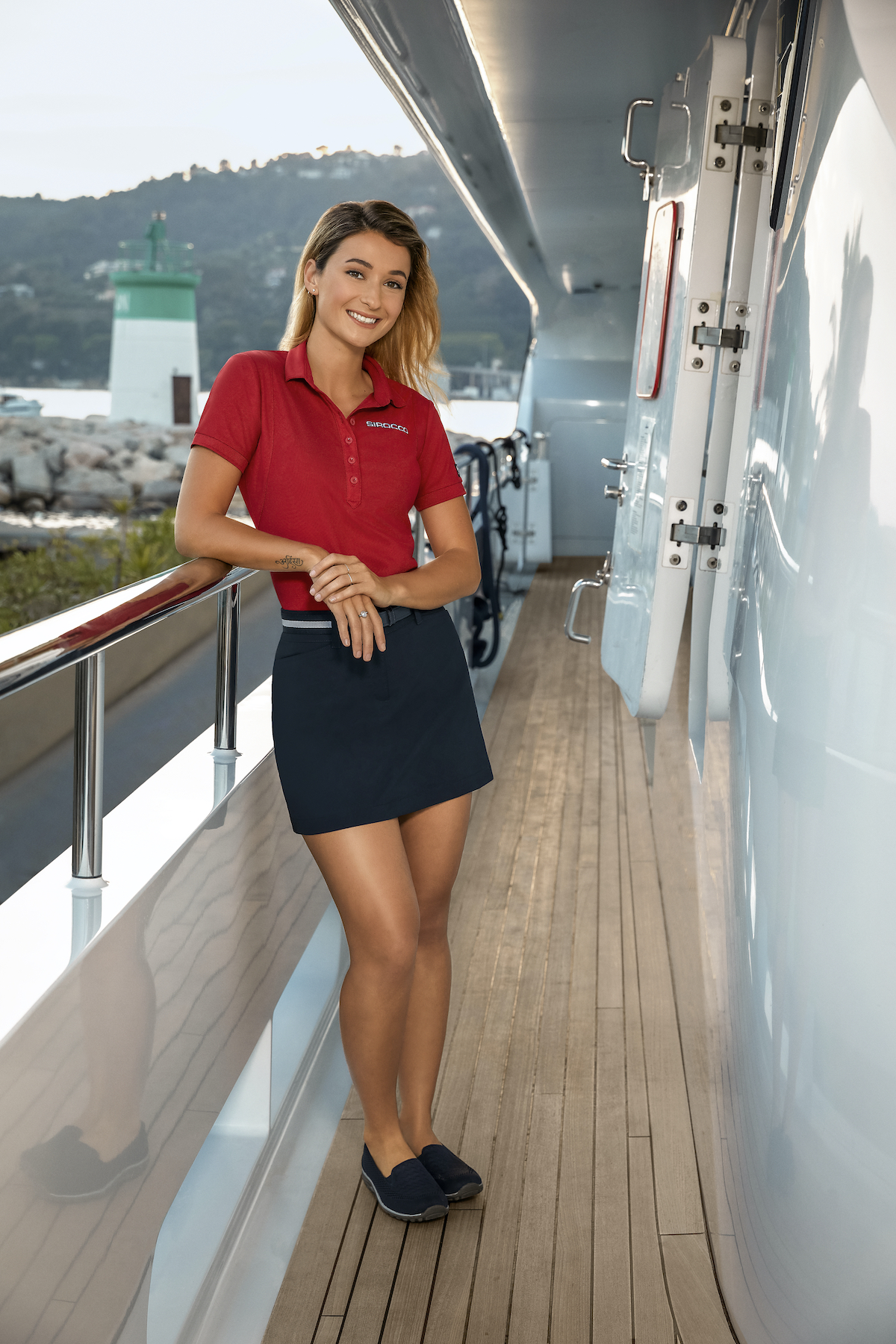 "Honestly for the majority of filming, she was always pulling me up to the bridge," she said on the Side Piece with Melissa Pfeister podcast. "Always giving me pep talks. Like multiple times she showed me this chart of like the hierarchy. And she'd be like, 'See? This is where you are. You take control of your galley. You don't let people walk all over you.' So she was really trying to pump me up."
But Anastasia Surmava was confused when she saw Captain Sandy's confessionals
Surmava always felt Yawn's strong support when she was promoted to chef. "And then I'm watching the show back," she recalled. "And there's all this, 'Can she do it? I don't know.' And I'm like why are you telling me I can do something and then talking so much sh–t behind my back. And saying like you don't know if I can do it."
"Like why did you lead me to believe that I could do it if you didn't actually think so?" she questioned. But "All I know is she really encouraged me a lot and really held my hand through it. And I really thought she believed in me. Maybe she did, maybe she didn't." Surmava recalled that toward the end of filming, she could tell Yawn had a lot of anxiety with the interior, upset when a table wasn't set at 8 a.m.
Would Anastasia Surmava work for Captain Sandy again?
"We always felt that she was coming down on the interior a lot," Surmava said. "And we did not deserve it. I feel like she was always praising the exterior crew just for like waking up." Surmava said the interior crew worked extremely hard and didn't get any complaints from the guests.
With all things considered, would Surmava consider working for Yawn again? "Oh 100%," Surmava said about working for Yawn again on the show. "For sure. I understand things now. I'm just not scared." She would return, but "to prove a point." However, Surmava added that she considers herself to be a "retired yachtie."