'Below Deck Mediterranean': Are Malia White and Captain Sandy Still Friends?
Captain Sandy Yawn explodes on Malia White in an upcoming episode of Below Deck Mediterranean, leaving fans to wonder if they are still friends. Or did the interaction drive a wedge between them?
White recently set the record straight. "Yes, of course!" she replied about her friendship with Yawn in an Instagram story Q&A. We can disagree but I still have the utmost respect for her as both a captain and friend." White added that she'd "100%" work with this crew again and the deck team was the best she's had on the series.
Malia White teased rough seas ahead with Captain Sandy this season
And while White and Yawn are in a good place, she told Showbiz Cheat Sheet that viewers will certainly see them in a different light this season. "There is a lot of drama that's already happened," she said. "But there is a lot more to come. And I think you see clips with Captain Sandy and myself this season. You'll see a different side to our relationship. Yeah, definitely, just when you think all the fighting is over."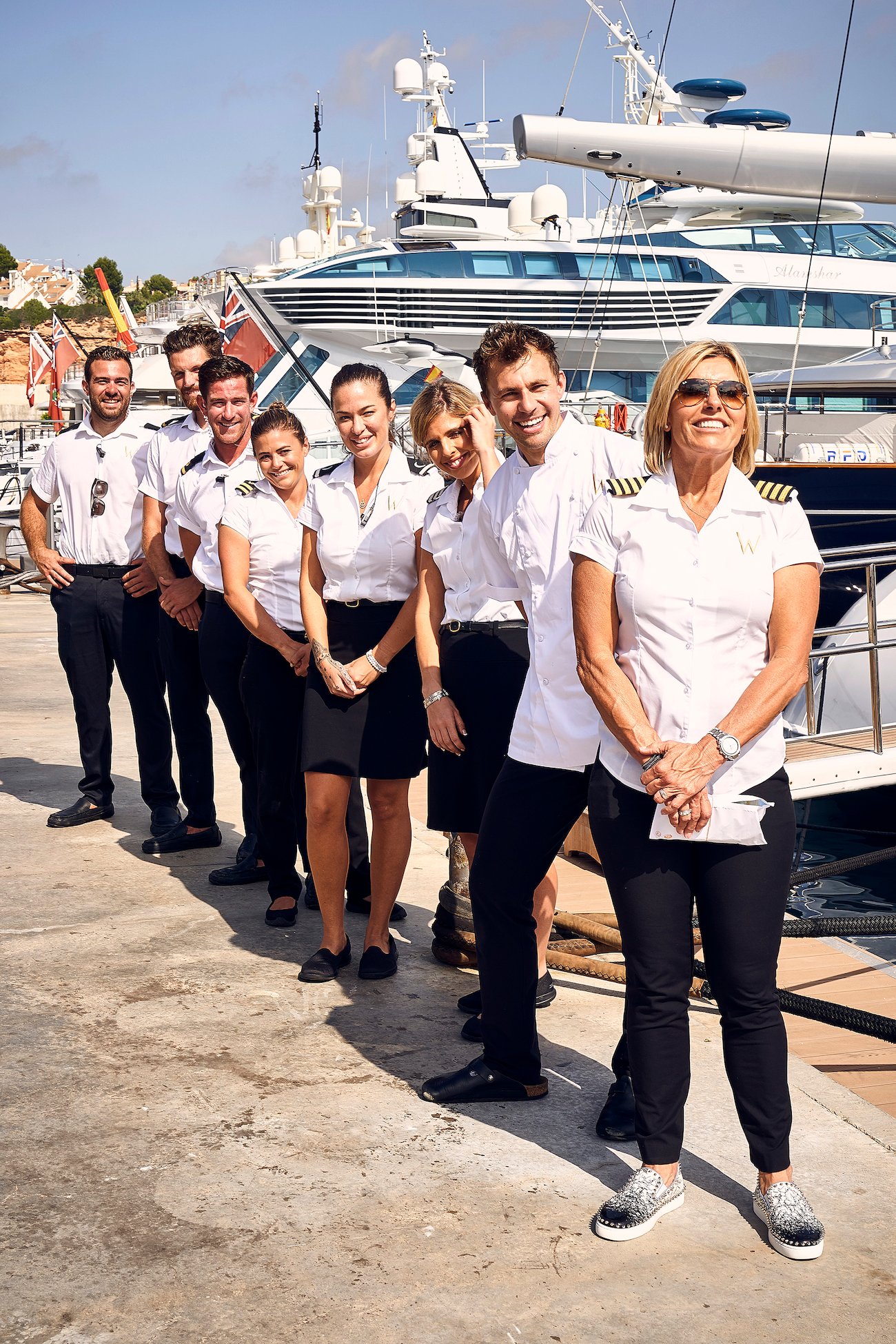 White reflected on the blowout with Yawn that is teased in the previews. "I think that was a moment that got misconstrued," she said. "Like something minor got blown out of proportion. And that's toward the end of the season when everyone's kind of at their wit's end."
Viewers already know that the intense moment was a result of White not reporting an injury to Yawn. "There were a few injuries this season," White said. "And that was something we had to deal with." 
Captain Sandy and Malia White's working relationship is put to the test
Viewers saw Yawn and White working in almost complete harmony last season. But this season, Yawn questioned some of White's decisions. She said White planted a "seed of doubt" in her mind when she didn't come clean that one of her deck team members forgot to plug the jetski when it started to sink.
However, White defended her response.  "As bosun, I like to understand what happened before pointing fingers especially in front of the captain!" she shared on Instagram. "Never was I withholding information – I gave the most informed answer I had at the time."
RELATED: 'Below Deck Mediterranean' Cast Fields Trolls, Captain Sandy Slams Attacks
"Not covering but also not accusing until I know the exact reason for something!" she continued. "With guests around this has to be a subtle process of elimination. Once we jumped in, checked the bungs and knew that was the problem – then there was a team meeting to find who was accountable and how we as a team resolve it. No biggie for this deck crew!"
How does Captain Sandy from 'Below Deck Mediterranean' feel about Malia White?
Yawn addressed the tension with White this season too. "Oh, Malia and I are fine," she told E! News. "We just have to wait and see what happens, but, you know, there are times, even though you're leading people, you get pissed."
"One of the things that really upset me is when people don't take responsibility and they shrug it," she continued, reflecting on White's response to reporting the injury.
RELATED: Below Deck Med's Katie Flood Reveals Why She Hated Watching the First Episode of Season 6 (Exclusive)
But Yawn added, "Malia is an awesome crew member. She does her job. You know, she always pitches in, you see her washing the dishes. Like, she's a team player. She's a real yachtie."