'Below Deck Mediterranean': Athena Lucene Defends Her $15,000 Tip – the Lowest so Far This Season
Below Deck Mediterranean charter guest Athena Lucene defended her $15,000 tip, blaming the weather for cutting their trip short. Lucene already dealt with social media backlash for being too demanding. She then received harsh criticism for leaving what amounted to the lowest tip thus far this season.
Why did Athena Lucene tip $15,000 on 'Below Deck Mediterranean'?
Lucene addressed a viewer's comment on her Instagram post about the tip. "Thanks for watching the show and for your comment," replied to the viewer who asked about the tip. "Yes the charter was cut short with no refunds due to bad weather. Had it been a longer charter, the tip certainly would have been a greater amount. The crew and everyone were amazing!"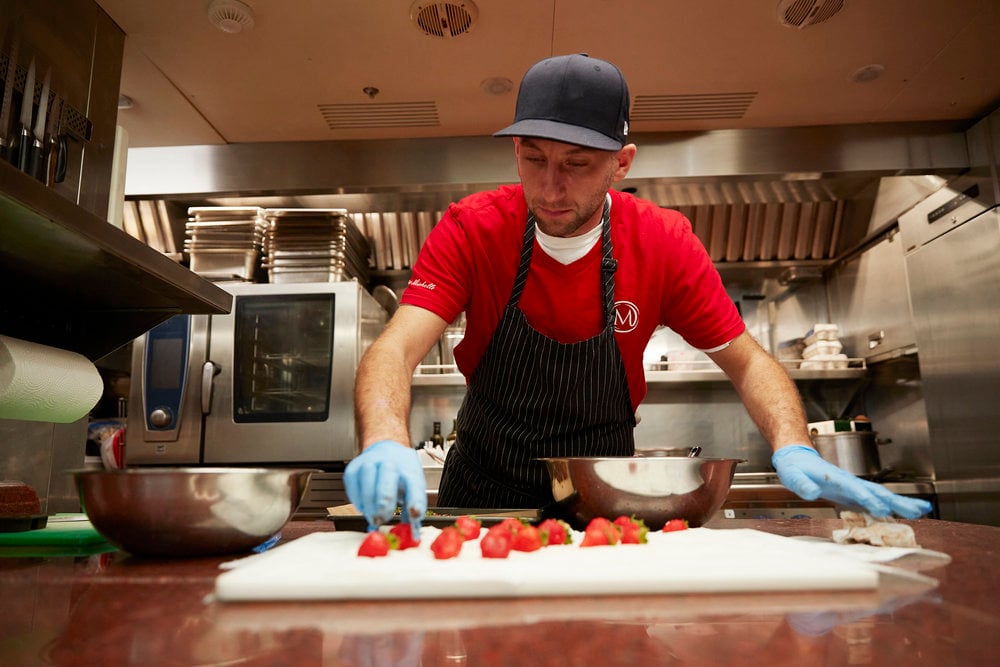 While the crew did not complain about the tip, stew Lexi Wilson was annoyed that they worked as hard as they did but didn't receive the tip she thought they deserved. Stew Courtney Veale was also disappointed when Lucene could not remember her name and then Captain Sandy Yawn praise Wilson for holding it together during the charter. Veale was seen sobbing alone in a cabin while she cleaned.
The last charter guest to tip $15,000 was another group of demanding guests – Barrie Drewitt-Barlow from Below Deck Sailing Yacht also left a $15,000 tip. 
Athena Lucene thought the 'Below Deck Med' crew did a good job
Lucene also addressed chef Mathew Shea and chief stew Katie Flood on Instagram. "I had no idea I made you so nervous," she commented about Shea. "I was so focused on exceeding my clients' expectations. You were amazing and the cuisines were delicious!"
She then thanked Flood in another post and tried to clear up what was happening behind the scenes with dinner. "I didn't realize that during the filming of episode 6 that you thought I felt you weren't doing your job when I requested to start dinner (even though all guests weren't seated)," she wrote.
RELATED: 'Below Deck Sailing Yacht': Barrie Drewitt-Barlow Tipped $15,000 but Spent Close to $300,000 on Christmas Gifts
"We were 'running behind' as in two of the guests were late to the dinner table and the majority of the group was seated and hungry after a long day of water sports," she added. "Not as in you weren't doing your job. That wasn't on the crew! Seems as if you are a bit of a perfectionist like myself. Like @captainsandyyawn said, communication is key."
Which 'Below Deck Mediterranean' charter guest left the highest tip so far?
And while Lucene blamed bad weather for cutting her charter short, her tip was significantly lower than what the other guests left. Roy Orbison Jr. left $21,000 for the crew and Terez Lauren, from the first charter, left the highest tip thus far of $25,800.
Despite leaving the highest tip of the season, Lauren told Showbiz Cheat Sheet they were prepared to tip the crew a lot more money. "We have the money," she shared. "$30,000 was minimum for a sh–t job. They could have made so much more." In fact, she added, "We would have gone as high as $100,000." Shea was off the boat getting an MRI on his knee and the crew was left to cook Lauren's group their first meal – which was a total disaster.
RELATED: 'Below Deck Med': Charter Guest Justin Thornton Insists He Left a Good Tip
"I come from [the] service industry so 20% is minimum," she said. "Had they crushed it, [we] would have given them so much more." So what's the average tip for the show? Producers shared on Below Deck Med Season 5 that the average tip amount was about $20,000.