'Below Deck Mediterranean': Did 'Below Deck Sailing Yacht' Smash the 'Sleeping and Partying in a Guest Cabin' Rule Forever?
Is it no longer taboo to party or sleep in a guest cabin on Below Deck? Below Deck Mediterranean yachties went hard during their first night off and chief stew Katie Flood was game to let the entire crew party in the master cabin. She joked about how she would be the one cleaning up the next day so why not? Flood's attitude about the crew using guest cabins is a direct departure from Below Deck Season 8 when crew members were almost fired for sleeping in the master cabin without permission. Does this mean the franchise is ushering in a new set of rules?
'Below Deck Sailing Yacht' crew may have started a new trend
Chief stew Daisy Kelliher from Below Deck Sailing Yacht didn't have a problem with the crew sleeping in a guest cabin in between charters, as long as the stews hadn't cleaned it already. However, chief stew Francesca Rubi from Below Deck Season 8 was furious when she learned that a stew and a deckhand slept in a guest cabin without permission.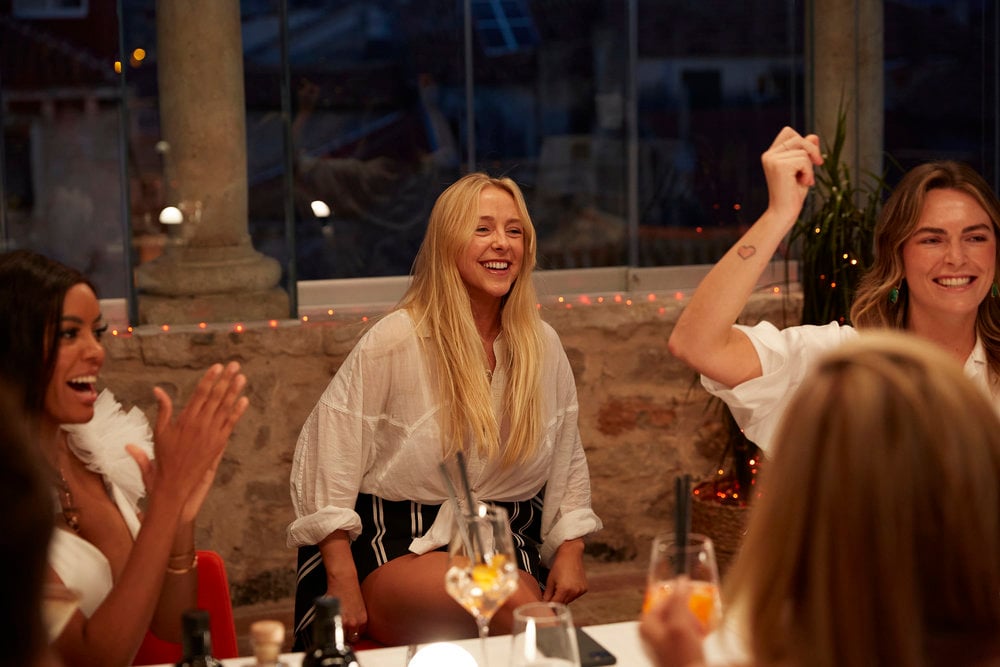 "I thought it was a little bit harsh," Kelliher told Showbiz Cheat Sheet, referring to Rubi's reaction. "For me, it was like, pick your battles. I mean, people have their thing, and that's Francesca's thing. And on most boats that absolutely is a rule. And it's very much frowned upon. But it actually happens."
"I mean, what are you gonna do?" she added. "You're putting men and women on a boat, they're gonna find somewhere to go hookup."
Kate Chastain from 'Below Deck' said she's slept in a guest cabin
Former Below Deck chief stew Kate Chastain tweeted, "I seriously can't even count how many times I've slept in a guest cabin." Her remarks came while viewing the cabin drama on Below Deck Season 8, but she also found herself in a tough spot when the crew trashed the master cabin during season 4.
RELATED: 'Below Deck Med': Captain Sandy Reveals if Crew Often Sleep in Guest Cabins
A crew member was granted permission to sleep in a guest cabin, but other crew members decided to join him. They were drunk and rowdy, ultimately breaking a wall panel in the bathroom. The crew didn't exactly own up to their destruction, which angered both Chastain and Captain Lee Rosbach.
Covid may have been a game changer for how the crew parties
Crew rules may have been bent due to coronavirus (Covid-19) restrictions. Like the Below Deck Sailing Yacht crew, the Below Deck Mediterranean Season 6 crew had to follow strict protocols, which meant nights out at the bars and clubs were not possible. Viewers watched as the Below Deck Sailing Yacht crew went wild on the boat because they had nowhere else to party. And the same thing may be happening during this season of Below Deck Med too.
RELATED: 'Below Deck Sailing Yacht' Producer Dishes About 'Miracle Season'
Stew Courtney Veale confessed that the crew partied so hard, she doesn't remember kissing Mzi "Zee" Dempers. "Literally, I had no recollection of it which was really bad," she told Decider. "We were just at a crew meal, we weren't even allowed out because of COVID so we're just partying on the boat and we still managed to let way too loose and go wild. Things happen, but nothing too bad happened which is good."